How ISBN Scanning Adds Value to Your Mobile App
Many popular mobile reading apps have an integrated ISBN scanner that lets you scan books and, for example, add them to your to-read list, which is then filled with the book, author details, and other data for the title that was scanned.
This helps users to quickly add books to their reading list, and to find out more information about the book before to help them decide if it's for them. While scanning the ISBN barcode of a book can tell you everything you need to know, an ISBN scanner app can do the same.
ISBN stands for international standard book numbers and they're used to identify and classify books. Each book has a unique ISBN, and these are used by librarians, archivists, and bookshop workers to categorize books according to author or genre. They're also used for data processing at points of sale and during supply chain execution.
There are a number of great reasons to add ISBN scanning to your mobile app. It can help to boost user engagement in your mobile reading app or help your workforce to better manage extensive libraries and archives. Read on to find out what Anyline's ISBN scanner can do for your mobile app.
An ISBN Scanner is More Accurate & Faster Than Typing
The major reason to include ISBN scanning in your mobile app is that it eliminates typing from your in-app processes. Human brains aren't built for typing out long lists of unrelated letters and numbers; it's tedious, time-consuming, and often leads to frustrating errors. By comparison, Anyline's mobile scanning technology is capable of scanning with a +99% accuracy. It's therefore easy to see why mobile ISBN scanning is the better option.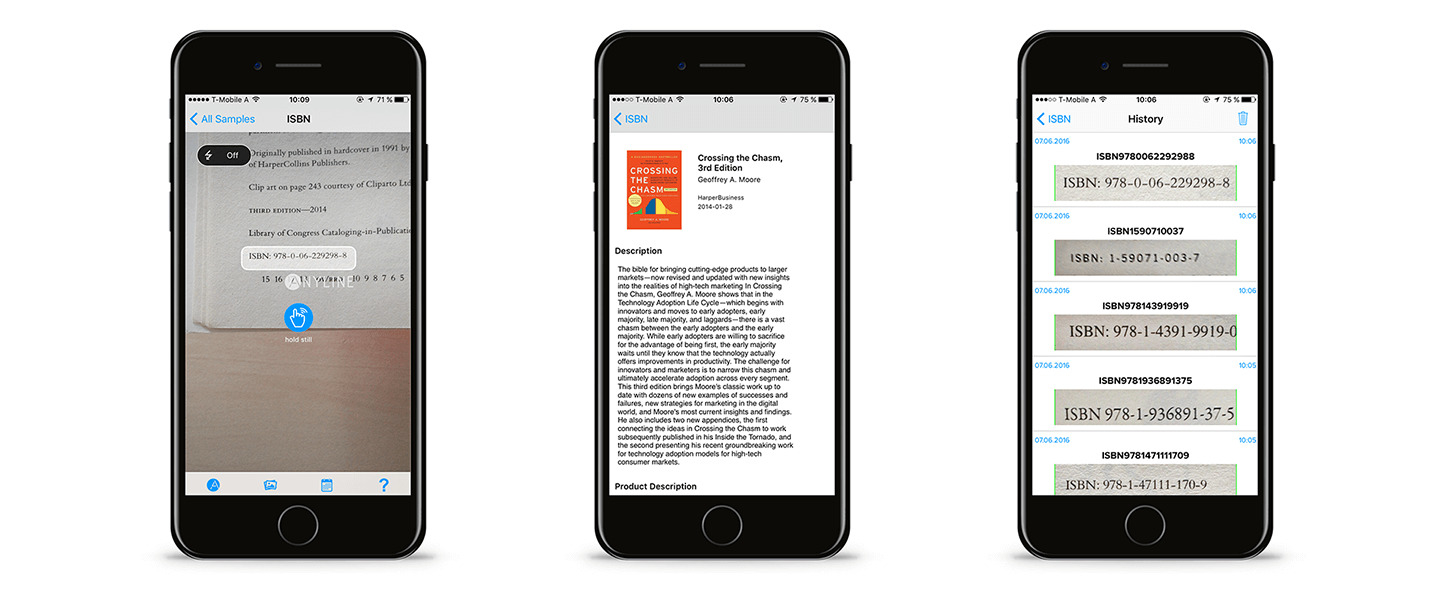 Mobile ISBN Scanner Apps Boost User Engagement
User engagement is one of the most important metrics for any business with their own mobile app. Information on how often your users go to your app and what actions they perform during this time is crucial for making the right business decisions. Whether your mobile app has in-app purchases or uses a freemium model, you need to boost user engagement in your app to generate revenue.
Mobile scanning technology makes using your app easier to use, thanks to the high accuracy and speed of optical character recognition (OCR) technology. Without the roadblock of manual typing in the way, you will see greater user engagement as it becomes faster for users to enter ISBNs and get the details they want to see.
You can download our free OCR SDK and begin your 30-day trial today. Integrate our ISBN scanner into your app or website with ease. For more information and details on how to add ISBN scanning to your mobile app on a permanent basis, get in touch with us. We're happy to help!