Anyline SDK 3.5 "Brotzeit" Release Notes
Today we proudly present the release of the Anyline® SDK 3.5!
It's been busy and productive past months for us, trying to keep pushing our product to infinity and beyond! :D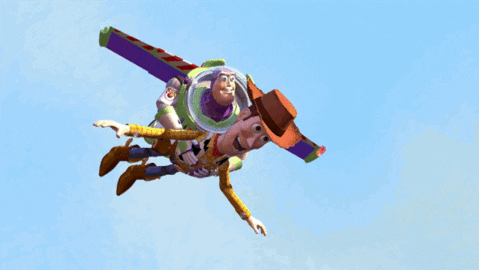 If you want to skip all the chatter and are here for the simple and plain release notes, please jump way down to the end ;)
We kicked off Q2 by trying to understand the users in all steps of their contact with the SDK. "We're improving reporting options in order to find out more about how our users scan outside the Anyline office", Matthias Gasser reports. To make our releases and sprints even more fun, our development team decided to give our releases – let me say – random but inspiring names ;) The Anyline® SDK 3.5 is named after one of Anyline's favourite lunch places:
BROTZEIT (Honest endorsement at this point, they have delicious lunch menus!)
And just like the real BROTZEIT does, we're trying to please our users and give them a great experience while integrating Anyline. The sprints of this release were named after – surprise: dishes of the day at Brotzeit. "I tried to put in some structure in the sprints, going from starters to main dishes and deserts", Matthis Gasser, Head of Product at Anyline states. As you can see in the list below, we're not quite sure if that worked out so well ;)
Our last, and most important sprint was also the most savory sprint of this release, called Rinderbeiried.
And since you eat with your eyes first, this sprint's focus was on the visual feedback of the Anyline scan process, which turns out to be our most important feature of this new version of the SDK!

"We'll teach everybody how to scan by adding UI elements and doing UX testing", our favorite Product Manager, Matthias Gasser, states, when being questioned about the improvements. By educating the user about this new kind of interaction with smartphones, digitizing information is becoming a skill anybody can learn.
Now, after a lot of late-night testing and bug fixing, we are extremely happy to release the Anyline® SDK 3.5 and hope you have a lot of fun with it! :)
.
And never forget:
 
## All Platforms ##
NEW
– SDK:
– added configurable visual scan feedback! 
– Energy Module:
– new modes for analog meters with 4 main digits
– new modes for analog meters with 7 main digits
– new mode for analog meters with white background and 5 or 6 main digits
– new mode for analog gas meters with 6 main digits
IMPROVED
– Energy Module:
– Electric meter mode no longer requires a red area
– AnylineOCR:
– updated Voucher Code use-case with brand new Anyline Font
– updated ISBN use-case to scan codes starting with ISBN-10: or ISBN-13
– Documentation:
– improved documentation on how to load a custom command file
– improved documentation on how to add an image to the cutout view config
– updated OpenSSL version
FIXED
– Energy Module:
– fixed a bug that 11111 was often returned as result for some meter types
– AnylineOCR:
– fixed a bug where the reported text outline was positioned incorrectly if the cutout contained a crop
– fixed a bug where GRID mode would crash if min and maxCharHeight where not set
## Xamarin ##
– Updates Xamarin to version 3.5 for iOS and Android
## iOS ##
FIXED
– SDK:
– added possibility to set an image as the cutout
– AnylineOCR:
– added minSharpness parameter to OCR configuration
## Android ##
FIXED
– SDK:
– fixed a bug where maxHeightPercentage was ignored in JSON view config
– AnylineOCR:
– fixed a bug where a custom command file would not override certain parameters
QUESTIONS? LET US KNOW!
If you have questions, suggestions or feedback on this, please don't hesitate to reach out to us via Facebook, Twitter or simply via [email protected]! Cheers!