Anyline

 Pricing

More mobile scanning solutions than anyone else.
Every customer has unique needs. That's why Anyline offers a variety of packages that can be tailored individually to you. We operate a licensing model for our solutions. Our standard license is distributed as a 24-month subscription and the starting package is from 10K €/$ per year. We do not offer an end to end solution but a SDK and an API that can be easily integrated in your company website, app or mobile device.
Our pricing model has many advantages
Flexible
Flexible solutions can be licensed individually or packaged together.
Scalable
Scalable pricing isn't fixed, you only pay for what you use.
Transparent
Transparent pricing is straightforward. There are no hidden fees.
Why combine?
Save up to 40%

when you combine multiple Anyline modules in a solution package.

No need to integrate different solutions.  You can cover all your data capture needs from just one vendor.
Why scalable is better?
We match our pricing to your business needs: we can do price per device, per scan, or per use case.

It's easy. We track consumption according to the same metrics that you use in your day-to-day operations.
Really, no surprises?
Our license includes regular updates. 

Updates include feature upgrades and improvements that ensure you are always getting the best possible scan performance.
Anyline packages
Businesses often require multiple solutions so you can work as efficiently as possible. Anyline's high-performing data capture solutions work together so you can easily combine them to meet your needs. Starting package from 10K €/$ per year.
Customer rewards and savings
We value our customers and want to share our success with the world. That's why we offer a discount when you are willing to publicize your partnership with Anyline.
Get more info about the price
Let us help you find the perfect mobile scanning package for your business.
Starting package from 10K €/$ per year.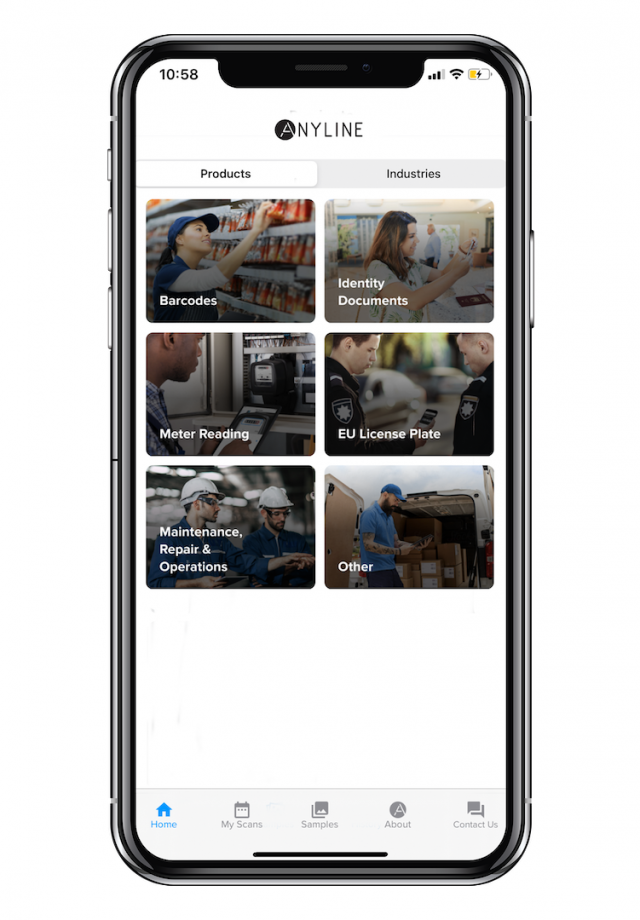 Try Anyline today
Want to try Anyline for yourself right now? Get our free demo available on Android and iOS.