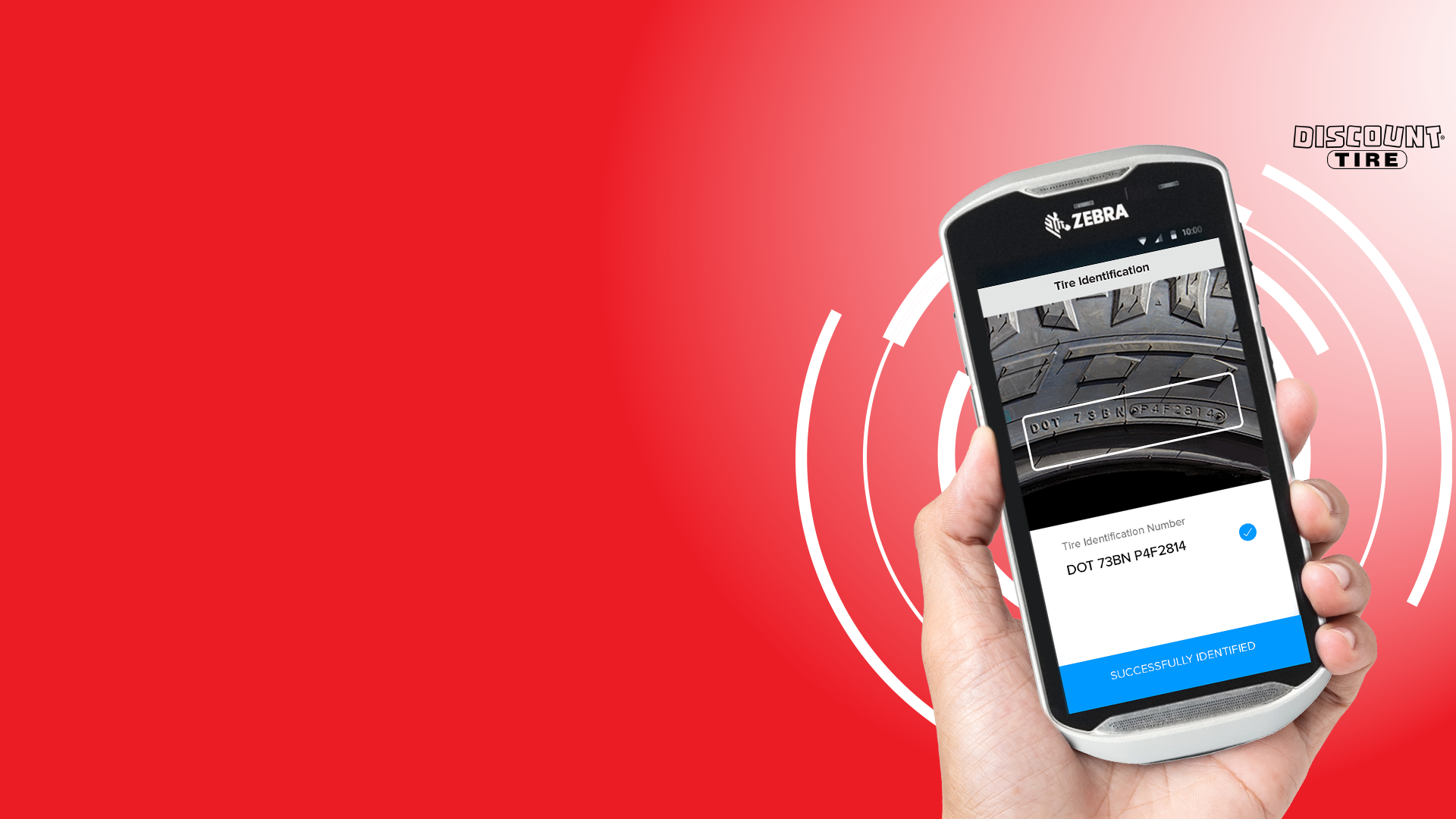 Discount Tire launches tire inspection mobile computing solution with Anyline and Zebra Technologies
Discount Tire is the world's largest independent retailer of tires and wheels, with almost 1,100 stores across the United States. Every day, thousands of Americans rely on Discount Tire to provide them the very best retail experience and ensure their tire needs are taken care of.
As drivers returned to the work in greater numbers following the coronavirus pandemic, Discount Tire wanted to ensure their technicians had the latest technology on hand to deliver an unrivaled tire inspection process.
A Touchless Retail Experience
With the rollout of the new devices, Discount Tire customers also benefit from having the option of a completely touchless experience, where drivers can remain in their vehicles while their tire safety service is performed.
For the leading tire retailer, there will be even more digital innovations within the near future. Discount Tire also intends to leverage Anyline's scan software to read other aspects of  vehicles, such as vehicle identification number (VIN), license plate and other tire-related information.
Eliminating paper-based processes
Using the Zebra TC75x's large display, Discount Tire technicians can also visually show customers the status of their tire tread depth. A color-coded chart clearly indicates the safety levels of the tire tread depth to indicate when new tires are needed. This information and the guidance of Discount Tire's experts can help customers confidently make the safest decisions for their vehicles. The mobile solution also integrates with Discount Tire's technology system to help eliminate other paper-based processes, such as automating the creation of customer profiles.
Want to try our scanning solution now?
Request the Anyline Mobile Demo app!