What matters to us
We're all about embracing differences and celebrating individuality. No matter your ability, age, gender, race, religion, sexual orientation or any other label society may attach to you, we welcome you with open arms. We believe that a rich mix of perspectives fosters innovation and enhances our ability to understand the needs of our diverse customer base.
Our daily actions are guided by our five core values which serve as our compass for making sound decisions. As a culture-driven company, we strive to embody these values in everything we do. They form the foundation of our behavior, guide our decisions and foster collaboration.

What we offer
We want the best and the brightest, so we aim to offer you all the advantages we possibly can. First and foremost – a healthy work-life dynamic is the foundation on which we build. We offer you the highest level of flexibility because we understand that our lives do not fit neatly into a typical 9-5 schedule and that individuals are productive at different times of the day. You can work remotely, from the office, or use workation.
To avoid boring you to death with more text, take a look at the benefits our team enjoys the most.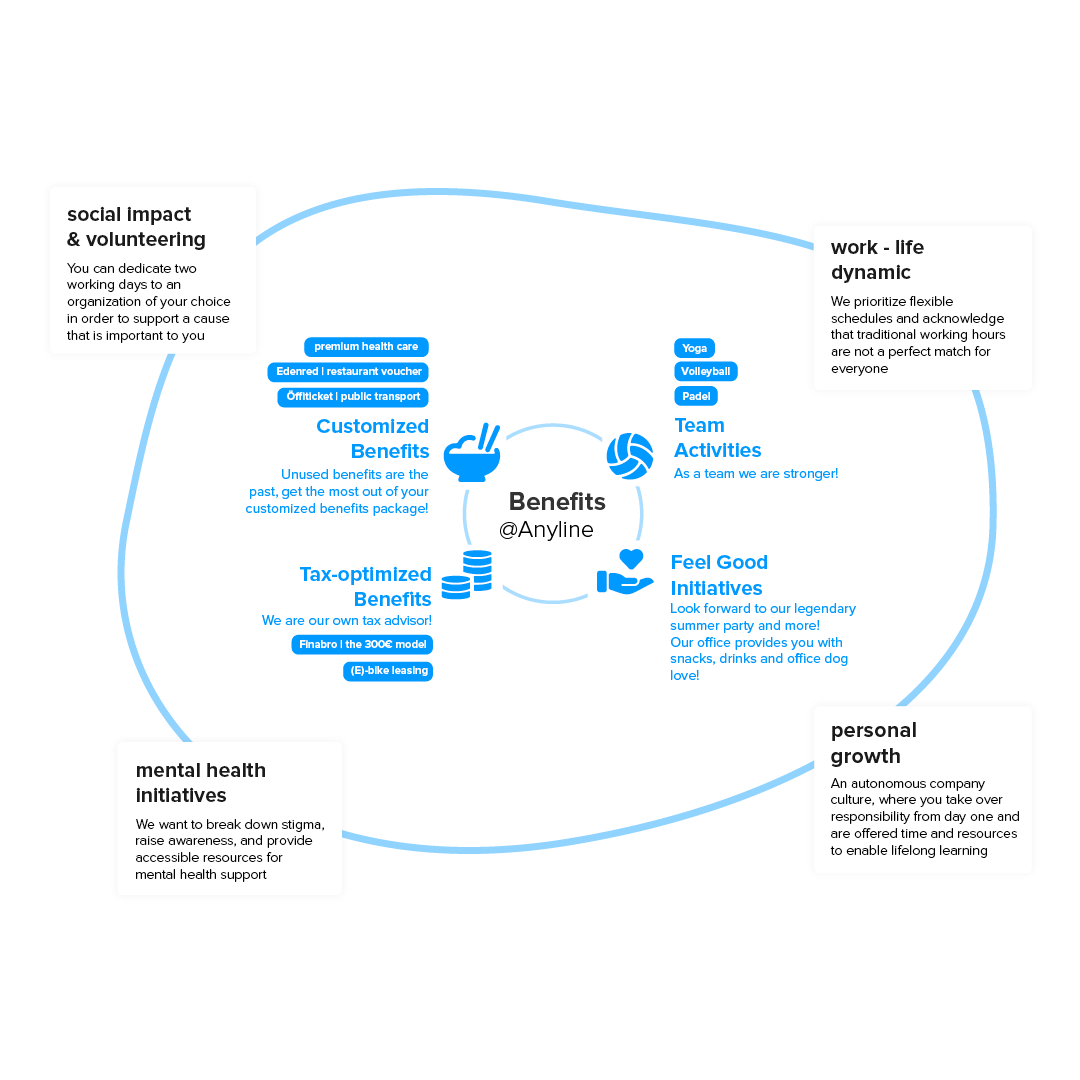 We believe in the power of connection and enjoying life together. One of the places where we love to come together is at our HQ in Vienna.