How Scanning Eases the Pain with Tax Refund
One of the best things about a journey in foreign countries is the tax free shopping. It's an incentive which almost everyone likes – even though the tax refund process is sometimes too tedious and the customer's satisfaction goes down.
According to a study from Global Blue tax free shopping is the service most often expected from Chinese travellers with the shopping abroad.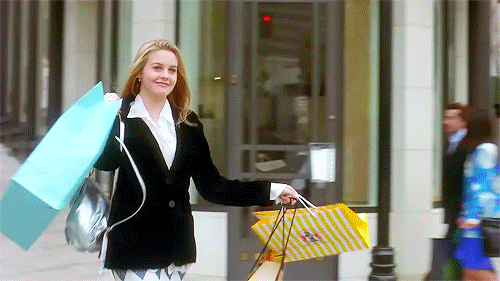 In these days it's all about fast and easy processing and I'll show you the solution for long tax refund processes. It seems like just a small step in the process but it saves a lot of time and money.
By scanning the MRZ (Machine Readable Zone) of passports, form completion will be much faster and more accurate than when you type in customer details. You just need your smartphone or tablet and a mobile application!
Time saving
As I already mentioned, it's all about time. Complicated processes are no longer accepted, especially not in retail. So if a customer wants to shop tax free, you as a retailer need some personal information. And this information is (what a coincidence 😉 ) stored in the passport. Instead of typing all the information (First Name, Last Name, Nationality, etc.) in, just scan the passport MRZ and the information will be filled in automatically. How can you scan the passport you're asking? – Just use your smartphone or tablet!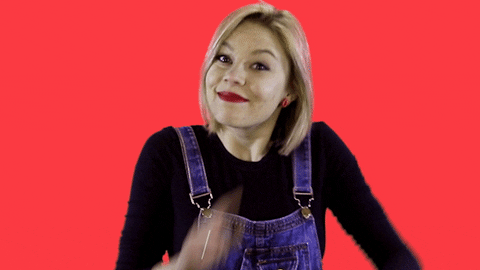 Through this optimization, you spend less time per customer but it's a better customer experience too. So all in all, more customers will use this service and you, as a retailer, get a faster process and can serve more customers per day.
Eliminate errors
We're all humans and we all make mistakes, for example typing errors. When you have to type customer's information in your system, there will be errors at some point. And guess what, this costs a lot, not just in terms of time but also in terms of money.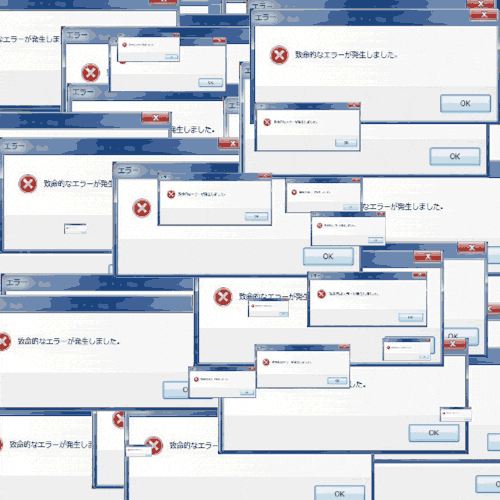 Imagine that one mistake costs you approximately 3 minutes (filled in incorrectly, printed it out, checked by the customer, a mistake was found, filled in again, printed it again….) and it happens multiple times: after 20 customers, you've lost one hour. One hour means; one paid hour for nothing, one hour less for other work, one hour less to serve other customers and an additional hour your customers had to spend on the process (even if it's just a few minutes per customer). Now you can calculate this number for your own shop and you'll see – I'm right.
By using your smartphone to scan passports, you save time and it's a quick success for the employee and customer, which brings me to the next reason mobile scanning improves the tax refund process.
Satisfaction
As I told you at the beginning, it's all about faster and easier processing and not only because we need to save money.
The satisfaction of the employees is (or should be) as important as the satisfaction of the customers.
Through process optimization via MRZ scanning, the tasks for employees are easier, more efficient and have a lower error rate. All these factors influence the satisfaction of the staff and this again impacts the customer's experience in a positive way.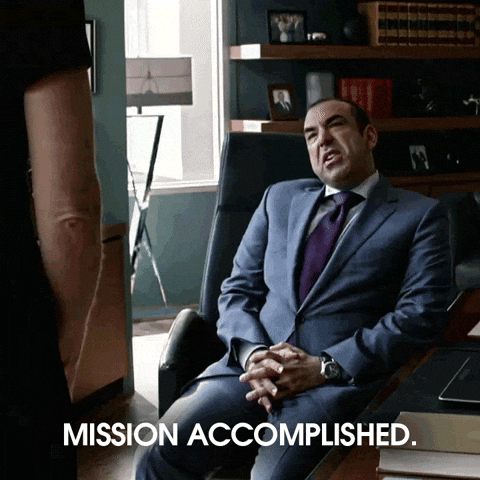 MRZ Scanning Makes Tax Refunds Simple
To be honest – a lot of information has to be given to get the money back while tax free shopping. The more information that's needed, the longer the process and the higher the error rate – but that's history now. With passport MRZ scanning, most of the information is digitized and filled-in within seconds. Which means that using the MRZ scanner is:
time saving
error eliminating
satisfying for customers and employees
This creates a simple and unique way for shoppers to enjoy tax-free shopping. With the hassle of paperwork removed from the process, customers are free to focus on their shopping experience.
Tax Refunds with Scanning – A Success Story
Mobiles replacing stationary devices
Mobile devices such as tablets and smartphones are constantly increasing their capabilities. This has seen stores progressively adopt mobile devices as working tools, replacing costly and cumbersome stationary devices. This ongoing trend has been remarkable during the last five years in the USA, with Europe catching up fast. Nowadays, many merchants don't even own a till. They'd rather work with mobile devices only.
Global Blue, in line with the times, thought of complying with the current trend. They wanted to develop a solution that would satisfy all customers in the best way.
An alternative to stationary scanners
Global Blue gathers shoppers' personal information from their passport & credit card. This includes the details of the purchase and amount spent. It then provides the Tax Free Form that's needed to claim back VAT on purchases when a visitor leaves the country.
With IC2, Global Blue launches a new generation of in-store tax free solutions. This expanded range of features includes IC2 Mobile, their new mobile application.
During development, the vision was to find the best technology that would allow mobile devices to accomplish what stationary devices do. Despite the fact that today's tablets & smartphones have the same capabilities as PC-based systems, there were still some obstacles to overcome. How can typing errors, that are more likely to occur without a hard case keyboard, be corrected? How can the scanning of passports and credit cards be implemented with a mobile device? And what kind of technology would enable the high quality scanning of the photocopied documents carried by global shoppers?
Scan Passports & Credit Cards with OCR!
The IC2 Mobile solution features Anyline as scanning technology. Sales staff can easily capture all details from a traveller's passport & credit card simply by using the camera included in their mobile device.
Anyline scans the documents, reads them, and is able to automatically complete the Tax Free Form using the provided data. This process avoids tedious and error-prone handwriting or typing. The entire process is complete in seconds and allows both shoppers and merchants to save precious time and nerves.
Additionally, Anyline includes an offline issuing mode. This allows scans to be done, refunds to be calculated and Tax Free Forms to be issued, even if a merchant's internet connection is lost.
IC2 Mobile from Global Blue is an innovative way to use mobile devices for in-store tax free procedures. Anyline has been chosen because it's the best, most reliable, and efficient solution to power the application.
"Typing passport information is time consuming and more likely to be subject to mistakes. By integrating Anyline into our software solutions, we made life easier to our customers. Scanning passport & ID information on tablets and smartphones is definitely the best solution: direct, simple & safe!"
Anyline is a Gartner Cool Vendor
Gartner, the world wide research institute famous for creating the hype cycle model to predict the maturity of emerging technologies, named Anyline as a Cool Vendor for supply chain execution in 2018.
Gartner Cool Vendors exist across all major areas of technology innovation. Those that stand out, do so because they offer some disruptive capability or opportunity. Anyline has been listed as a Cool Vendor because of their mobile OCR technology. This technology is backed by artificial intelligence and machine learning to provide the most accurate scan possible.
"This is a huge success for us. Gartner are one of the best known research institutes in the tech industry. Their work on the "Magic Quadrant" and the "Hype Cycle" have helped to guide companies for years. Growing enterprises around the world rely on the analysis and reports they provide to choose only the best service providers. To be recognized by them is to receive the gold standard of approval within our field."
– Anyline CEO, Lukas Kinigadner.
Anyline was recognized by Gartner because our technology supports the digitization of all kinds of data. By removing typing and manual data entry from everyday processes, you can save time, money and resources while also improving your data quality.
Test Your Use Case with the Anyline OCR Scanner App
You can test Anyline's mobile scanning technology for yourself with our demo App. The Anyline OCR Scanner is a free app available on the App Store and Google Play that will help you to assess your scanning use cases. It includes more than 10 scanning solutions, works offline and has a +99% scan accuracy!
Check it out now and discover the potential to streamline your processes and services with your smartphone!
Try it for Yourself – Start Your Free Anyline Demo Now
Anyline's mobile scanning technology is available to integrate with your mobile app as a cross-platform SDK. Test out our fully supported solutions on Android, iOS and Windows devices today. Download our SDK and begin your 30-day free trial to see how mobile scanning can revolutionize your services and processes!
The SDK demo includes access to all of the following solutions:
Don't see a solution for your scanning use case? Get in touch now to discuss your solution!
Get in Touch to Improve Customer Experience with Mobile Scanning
Mobile scanning helps you bridge the gap between your analog and digital data. You can optimize time-intensive processes and remove redundant tasks from the daily routine of your business in an instant.
Talk to the Anyline team today and find out how you can improve customer experience with mobile text recognition technology. Our passport and document scanning solutions are fully supported and ready for deployment in your app!
Follow Us For All The Latest Scanning News!
Want to stay up-to-date on all the latest mobile text recognition technology news? Follow us on Facebook, LinkedIn or Twitter to stay in the know about mobile scanning!
You can also join our mailing list to get all Anyline announcements sent straight to your inbox. Sign-up is simple and we don't send too many mails!
Finally, if you have questions, suggestions or feedback on this post, please don't hesitate to reach out to us. Contact us via social media or else send us an email at [email protected]!
Recent Posts
Sign up for our Newsletter!
Be the first to receive the latest news, release notes and updates!
Founder and CMO at Anyline
There's hardly anyone who knows Anyline better than him. When he's not leading the Online Marketing Team, he's usually training for sports events like the Ironman