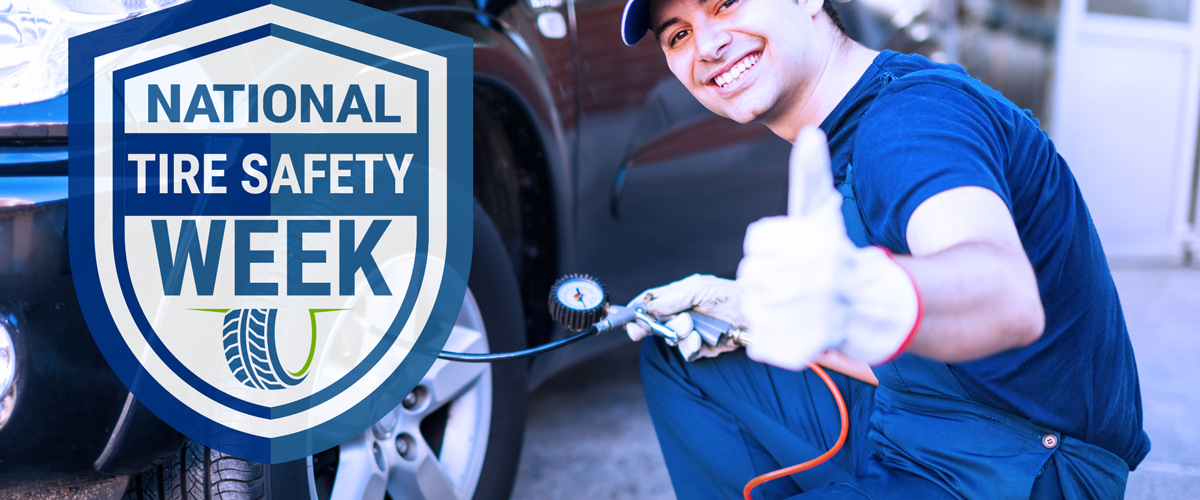 National Tire Safety Week 2023: June 26 – July 3
The week leading into July 4th is an opportune time to discuss tire safety as kids, students, parents and individuals are kicking off their summer fun. Many of them are heading on a good old American road trip. So, as we pivot to summer, we want drivers to take a moment to pause and really think about what's riding on their tires. 
Where the Rubber Meets the Road
Today's cars and tires are sophisticated and safer than ever before. Yet there can be an overreliance on technology and not enough personal responsibility, until we face an issue.  Tires are the only part of the car that touch the road and their grip is essential for your safety.  It directs your ability to break, to turn, to accelerate and to stay stable at high speeds. 
Consider this: the contact patch of each tire is about the size of an adult palm.  That's just four areas of tread the size of your hand controlling your automobile and connecting you to the road every time you drive. 
Americans drove more than 3.169 trillion miles in 2022 according to the Federal Highway Administration

.

 

Worn out tires are

three times more likely to be involved in a crash

than tires with sufficient tread depth, according to NHTSA.

 

42% of Americans plan at least one road trip in 2023

, according to a Forbes Advisor survey.

 
It is such an important but often overlooked topic of conversation because virtually every aspect of our lives and economy relies on some form of transportation supported by tires.