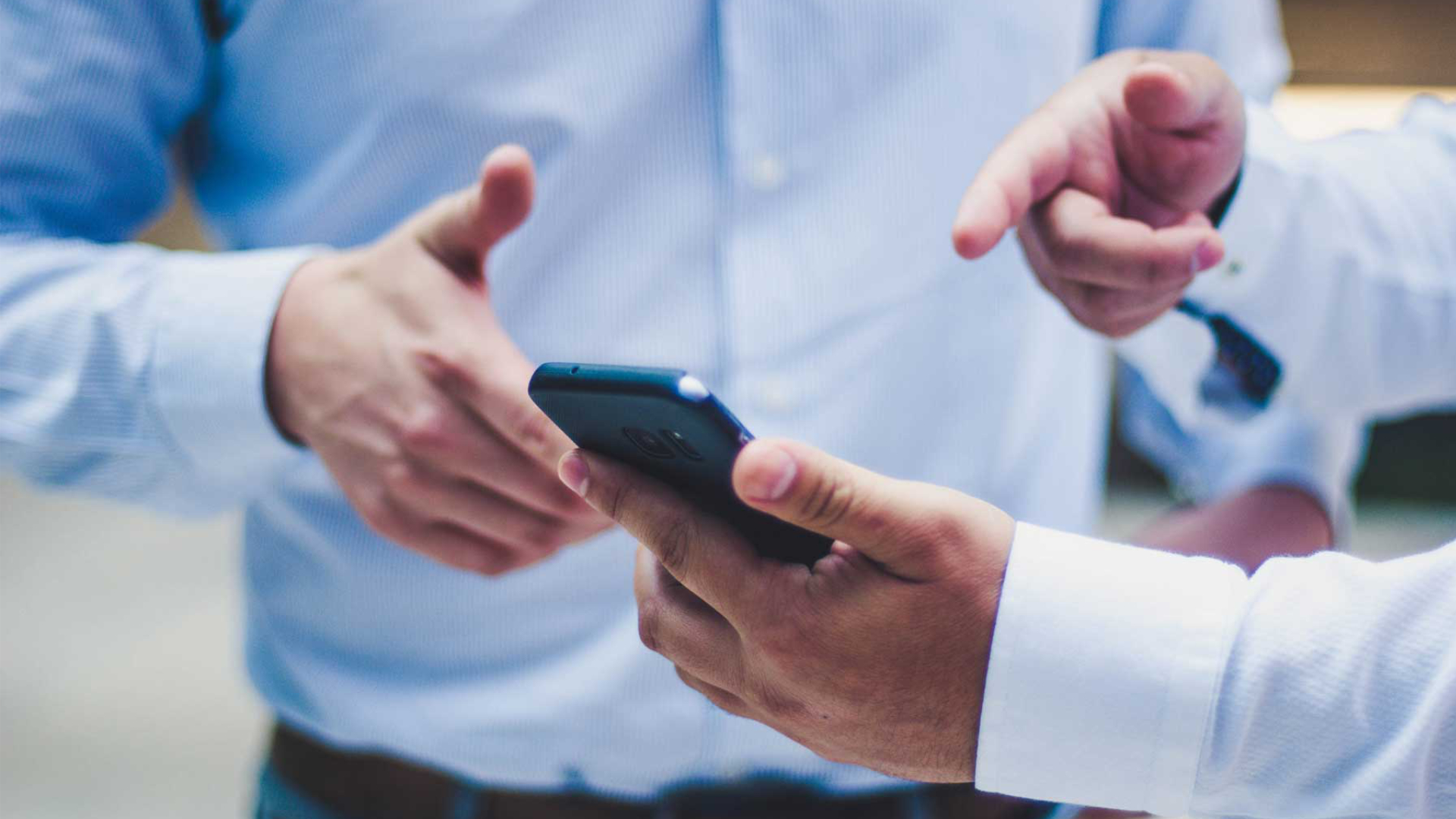 How Anyline supports you on your data capture journey – from start to finish
We understand that making the transition from analog to digital data capture isn't always easy. But it shouldn't prevent companies from taking a leap towards a more efficient future. That's why we put so much time and effort into offering every Anyline customer a tailored solution to their individual challenges. We make sure that throughout your journey with Anyline you are accompanied by dedicated teams of experienced specialists at every step of the way.
Step 1: Understanding your challenges
Because every company and every project is different in size and scope, we always take the time to learn the ins and outs of our customers' business to establish how we can help improve their data capture and data management processes.
By learning about your company and your workflows, our pre-sales team are able to identify the pain points that your employees and end-users face every day. Together, we work to find the solution that removes these obstacles and delivers lasting value for your business:
Step 3: Making each project a success
Whether our customers' requirements can be fulfilled with an off the shelf product or need a more customized and complex solution, Anyline's customer success team is always there to ensure things continue to work smoothly even after a project is completed and delivered. Your success is our number one priority, and to help you get the most from our data capture solutions, our team focuses on 3 main areas:
Technical success – Although we offer many options and ways our data capture solution can be integrated, we strive to ensure that our technology works flawlessly for every customer – with scanning capabilities that are implemented seamlessly in your environment and are perfectly integrated into your processes.
User success – our team works closely with you to guarantee users high rates of adoption and satisfaction. That can mean supporting you with UX design elements, as well as providing accuracy reports that allow us to improve data capture processes and end-user experience.
Business success – our success is your success. The #1 goal of our customer success team, and of Anyline as a whole, is to make sure you are 100% satisfied with our products and services. By paying close attention to scan usage, end user feedback and developer comments we are constantly improving our solution and planning future developments together with customers.
Step 4: Being there for you when you need us
We always aim to build rock-solid and lasting relationships with our customers. Technology is continuously evolving and turning customers into partners with their finger on the pulse of change is also key to our success. Anyline customers progress from trust, to loyalty, and ultimately to the point where they invest their time, energy, social capital and goodwill into our own future.
We take great pride in the efforts of our customer support team. With more than 100 years of added experience across more than 10 different software platforms, there is no technical issue our team of top-experts cannot tackle head-on and solve.
We are there for you, whether you need immediate assistance from a member of our teams, or you prefer self-study via our knowledge base articles.