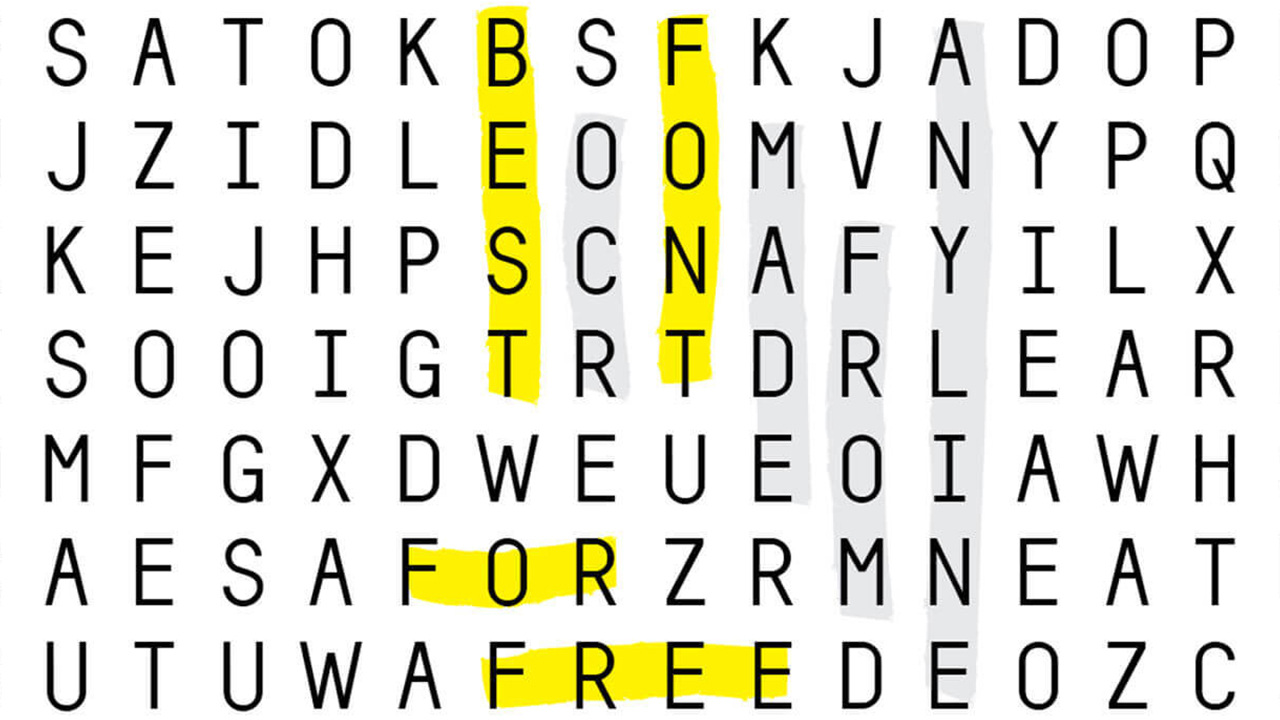 AnyOCR – The Next Generation OCR Font
Discover AnyOCR – The Next Generation OCR Font. Get our OCR-optimized font for free. Optimized for both man & machine reading.
Some of you might ask yourself "Why design a new OCR font? The technology that exists is good enough to read non-OCR-optimized fonts as well!" You might also think that there have already been two OCR fonts for the past 50 years and the world is overloaded with fonts in general. But that was before you've seen our new OCR font.
There was some heavy optimization needed to form the perfect team, made of OCR technology and this new OCR font. And that's exactly what we – together with the design team around the Multigenre Bureau "laut aber leise" – did. Ladies & gentlemen, please welcome AnyOCR!
The History of OCR Fonts
Everyone who works in the field of Optical Character Recognition, specifically text recognition, is confronted with the traditional fonts OCR-A and OCR-B. Back in 1968 when the fonts were introduced, two important requirements had to be accomplished.
The font had to be perfectly readable by machines and computers, but it also had to be readable by the human eye.
The American National Standards Institute (ANSI) hired the highly esteemed American Type Founders (e.g. Franklin Gothic, Bank Gothic) to design the OCR-A font. Because of the special character of each letter and the resulting distinction, the font is optimized for machine readability.
However, the second requirement was a bit neglected. OCR-A is readable by a human being but the shape of the characters is not natural and, therefore, not comfortable to read.
Adrian Frutiger was one of the most important typographers. He was best known for the design of the fonts Universe, Frutiger, and Avenir. OCR-A didn't enjoy great popularity in Europe and therefore Frutiger designed a new version for the European Computer Manufacturer's Association (ECMA).
If you compare the fonts above you will immediately recognize the readability of OCR-B. Both fonts follow the International Organization for Standardization (ISO).
AnyOCR: The Next Generation OCR Font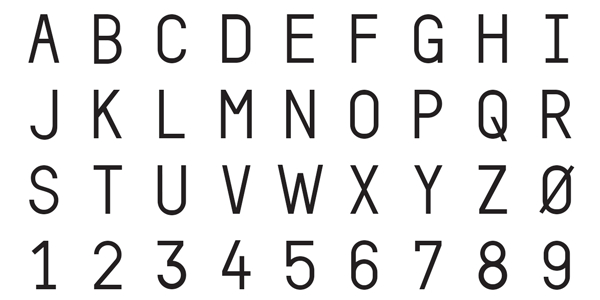 Why design a new OCR font?
After 58 years we thought it was time for a new and better looking OCR font. That is why we designed one ourselves. Even if you think that OCR fonts are outdated because almost every computer written font is readable, there are still quite some advantages to having a specialized font.
And according to our experience with various industry sectors, a lot of companies and institutions still use OCR-A/B for their product specifications.
Additionally, as a tech company with a focus on machine learning and computer vision, we love to support the developers and our community in the best way possible.
By offering a free and optimized new OCR font, we empower more people from the community as well as from the commercial market to work with OCR technology without having to spend money on license costs, in contrast to traditional OCR-A and OCR-B. In short, we changed the game. 
Requirements for AnyOCR
Design
First of all, we really think Frutiger was one of the best typographers. But the design awareness changed over the last 60 years. We wanted a state-of-the-art design, which meant a lighter and softer shape.
Even if it's just a number placed on a product, it has the right to look good. Within this change, the readability improved for the machine as well as for the human eye.
The most important goal was to improve the scanning accuracy and speed for all existing software solutions. This was the most difficult part of the process because it depended on multiple aspects.
Accuracy & Speed
As OCR experts, we know that the characters aligned in a grid format are much easier to detect and scan. Consequently, kerning of the AnyOCR is aligned in a perfect grid to optimize this process.
The kerning of AnyOCR is not optimized for continuous text, however. But as you know, we are not focused on scanning long text formats, such as long sentences, and therefore work as a perfect solution.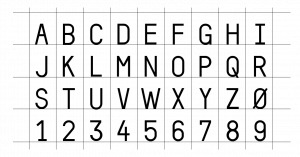 The Anyline SDK focuses on OCR-enhanced mobile scanning solutions and, therefore, the font has to be readable even under poor lighting conditions and has to deal with reflections, etc.
With this SDK, it doesn't matter where you are or what you are scanning – as long as you use our OCR font. Anyline offers you the best OCR SDK for and mobile scanning project, especially when you embrace the power of AnyOCR.