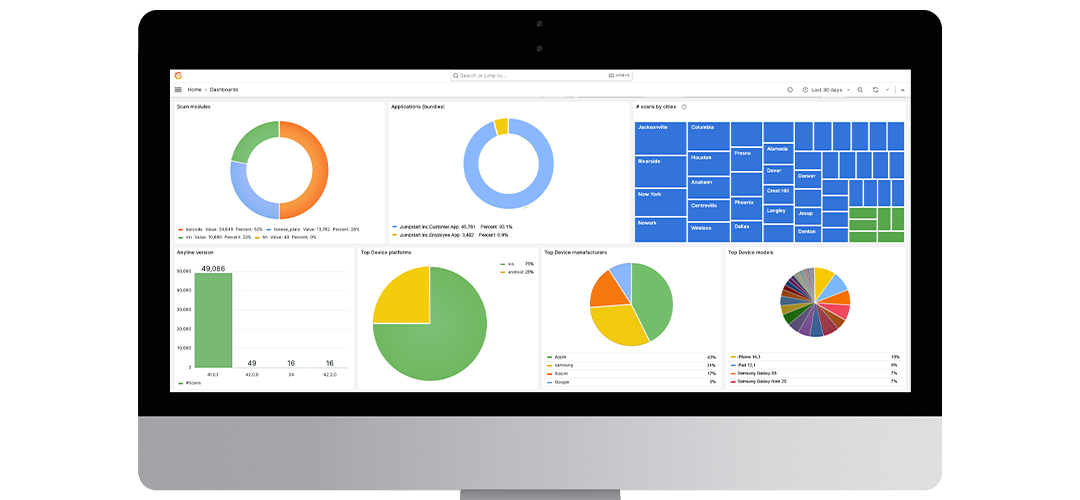 Data-Driven Intelligence: Get Actionable Insights from Digitized Analog Data
There's significant value in scanning analog information and transforming it into digital data. However, when you extract trends and actionable insights from that data, it can transform the way you operate your business. 
Forrester estimates that there is $1.8 trillion in revenue that insights-driven companies will take from their less-informed competitors. True data-driven intelligence enables organizations to increase revenue and save on the bottom line by making more informed decisions in real-time, improving customer experience, and optimizing business processes. 
Unfortunately, a disconnect exists between data and decision-makers, which leads to incorrect assumptions, biased influences, and poor strategic outcomes. With data-driven intelligence, the right information is received at the best time and in the right place, which helps to achieve operational excellence. 
To achieve this, artificial intelligence is introduced. With AI-enabled recommendations, organizations can then trigger immediate actions that detect fraud, save lives, and increase revenue. That is the value of Big Data analytics, and when companies harness it, they can improve business practices and efficiencies. 
How Anyline Is Changing the Game
Anyline uses AI and Machine Learning to revolutionize the way that we interact with the world around us. By making it easy to capture and digitize data, Anyline empowers organizations to take a huge leap forward in worker efficiency and process automation. This is no longer something companies can sit on but something they must embrace. 
By offering insights derived from scan data, Anyline helps companies better understand their operations, make smarter decisions in real time, and capture new value. That benefits their success in an increasingly competitive market.