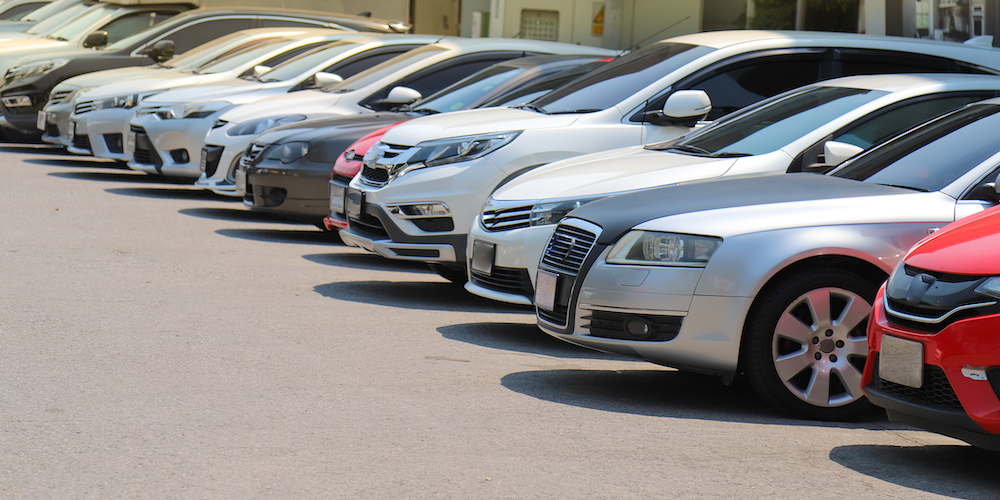 How Cutting-Edge OCR and Mobile Data Capture Ensures Keeping Your Rental Fleet Safe
A rental company's priority is to meet the needs of its customers, and that means creating a seamless interaction that's efficient. Rental companies must also maintain their vehicles, ensuring they are clean but also as safe as possible. Good service like this helps to keep customers coming back.
For all of these reasons, it's critical for rental car companies to automate and digitize processes. It enables them to do more, meet goals, and keep costs low.
Scanning options that meet the needs of rental fleet operators include:
Vehicle Identification Number Scanning

(VIN Scanning): This tool eliminates the need to manually record VIN information and instead allows for scanning of the information right through the windshield, allowing for the capturing of multiple images to verify accuracy.

License Plate Scanning

(LPT Scanning): License Plate Scanning such as Anyline's enables companies to gather license plate data in an instant, and that information is then securely stored online or offline. This can be used for European, US, and African license plates using any mobile device. It is an automatic process that eliminates the risk of human error.

ID Scanning:

Another essential source of data is the driver's personal data. Instead of having to write down this information, employees scan a passport or driver's license to capture information quickly. This makes it possible to gather information related to the driver's identification in moments. It also recognizes numerous languages and can be used in machine readable zone or via an RFID tag.

Tire Sidewall Scanning:

With the ability to read all Tin/DOT information along with tire size and commercial tire serial numbers from a tire sidewall, Anyline's tire scanner helps to reduce the time needed to record information. It also ensures faster scanning to avoid slowdowns during the process.

Tire Tread Scanning

: Using state-of-the-art AI and computer vision, this system can scan tire tread in a few seconds. This helps to accurately measure the tire tread depth using a handheld mobile device that can be integrated into an option. This allows for the scanning of passenger or commercial vehicle tires with accuracy reducing safety risks.
Odometer Reading: The use of the odometer reading tool allows for both analog and digital values to be captured in a fast pace environment, drastically reducing the time needed to collect the information while also reducing errors from manually inputting that data.

Barcode Scanning

: With over 40 types of 1D, 2D, and stacked linear barcode symbologies supported, this tool is an excellent tool for use in

retail

,

logistics

and

last mile delivery

. It can read up to 500 barcodes each minute and even gather data from damaged or partially obscured barcodes.
For vehicle rental companies, these tools are all empowering and designed to improve efforts by lowering costs and improving efficiencies.