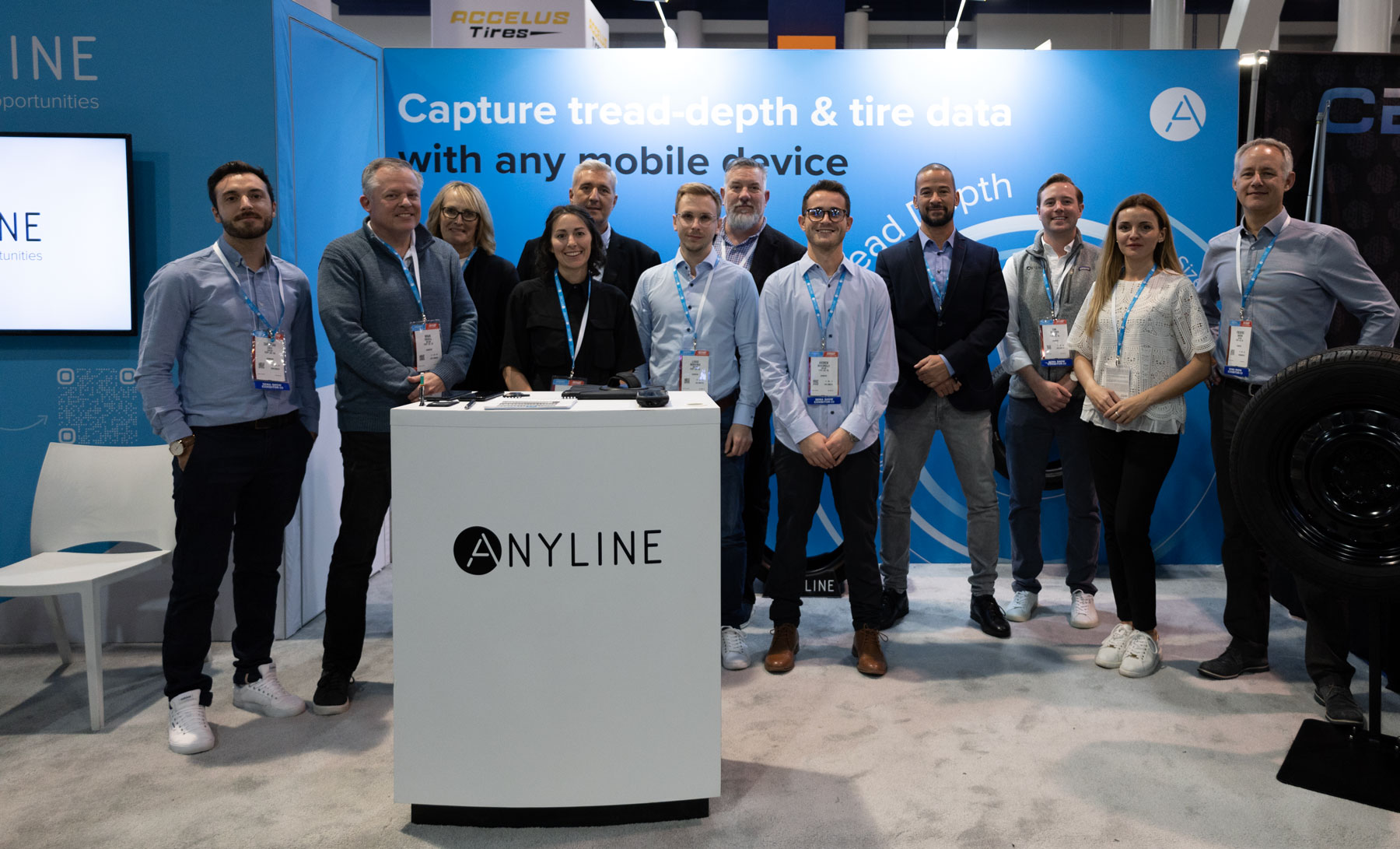 Looking back at the SEMA Show 2022
For the second time, Anyline attended the SEMA Show, which took place from November 1st to 4th at the Las Vegas convention center. Since tire data capture is one of the main focuses of Anyline, we had to be there to showcase our tire sidewall scanning technology, and the world premiere tire tread scanner for smartphones.
In this blog, we take a look at what attending this event meant for Anyline and for our future within the industry.
Changing the name of the game with Anyline's tire tread scanner for smartphones
During the SEMA Show, we organized a press conference to present what is probably the most groundbreaking innovation the tire industry has seen in recent years. Anyline has developed the industry-first optical solution to easily measure tire tread depth. It works by simply pointing the camera of any standard mobile device at the tire tread to be measured. It then creates a 3D model of each groove, with the precise, digitized measurements that can be used and shared in an instant with customers or other technicians.
Dedicated devices for measuring tire tread depth are available on the market but these use laser-scanning technology – and that doesn't come cheap. We've seen companies at the event offering hand-held devices that cost up to $4000, while some in-location installations could ramp up to $60.000.
Attendees were amazed to see live demos of this new technology at our booth, where we could simply scan a tire with our own smartphone to get accurate and digitized results in a few seconds.
What we can expect for the future
Anyline's latest tire tread scanner created continuous excitement and interest amongst the audience, with both businesses and media visiting our booth to know more about it. Past the satisfaction of witnessing the amazement of someone seeing it live for the first time, it gives us the confidence that this solution can disrupt the data capture market in the automotive industry and lead to great opportunities for the future of Anyline.
We expect to start commercializing Anyline's tire tread scanner for smartphones by the beginning of 2023 for passenger vehicle tires, and expand its usage to commercial tires in the near future as well, as the demand for this type of solution isn't limited to cars.
In the meantime, feel free to contact us today if you are interested in this new technology and wish to learn more!