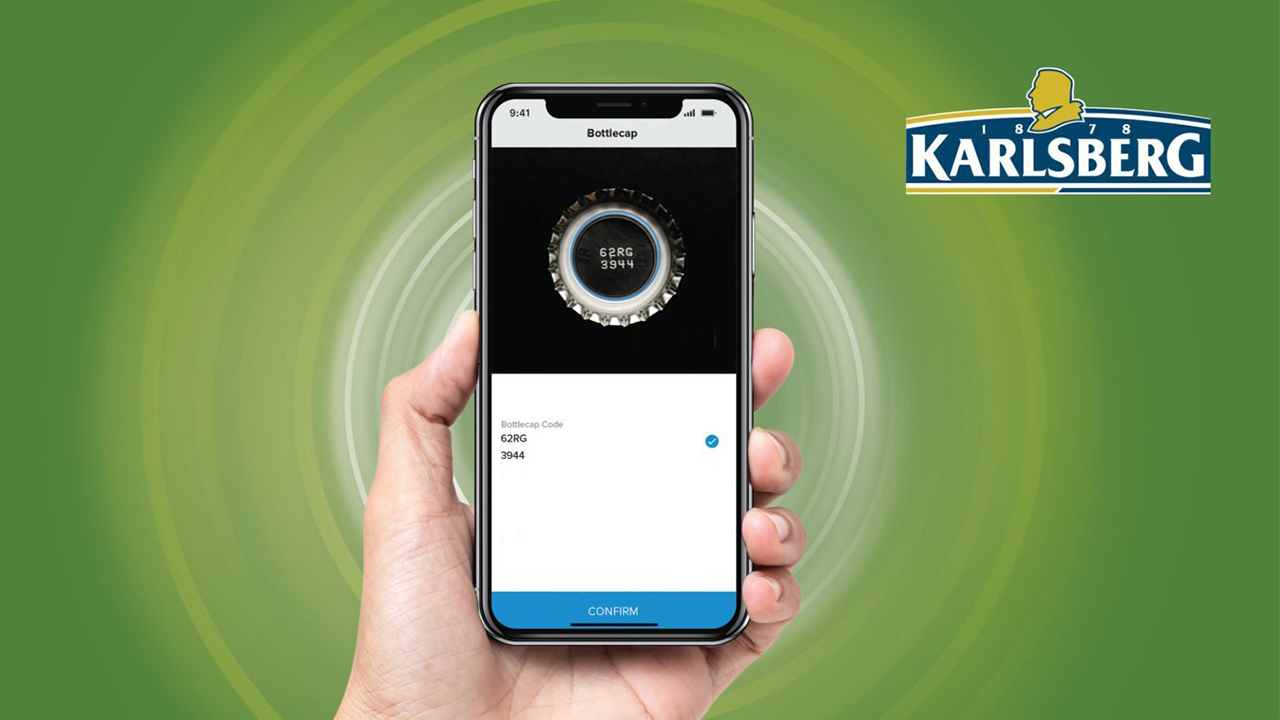 How Karlsberg Improves Customer Engagement with Mobile Scanning
Find out how Karlsberg improves customer engagement in their Karlsberg Urpilz app by deploying mobile scanning solutions & OCR technology.
The Karlsberg brewery wanted to enable their customers to easily participate in their various promotions while purchasing and consuming their product. The brewery already seized the opportunity of a recent football championship to launch a new campaign with the Karlsberg Urpils application.
Promotional codes were printed inside of the crown cap, allowing customers to collect and enter them manually online to participate in the promotion. But this wasn't enough and although successful, the limitations by having to manually enter the code online meant that they were only capturing a small percentage of their audience.
The Vision
After the Championship and initial promotional efforts were over, Karlsberg discovered that they needed to add a mobile version of their campaign to best serve their customers and further grow the promotion. They wanted to expand their solution to the customer's mobile devices, allowing them to collect the voucher codes at any time without having to manually type them in on their computer or browser. Karlsberg's goal was to make customer engagement simple and more importantly, on the go.