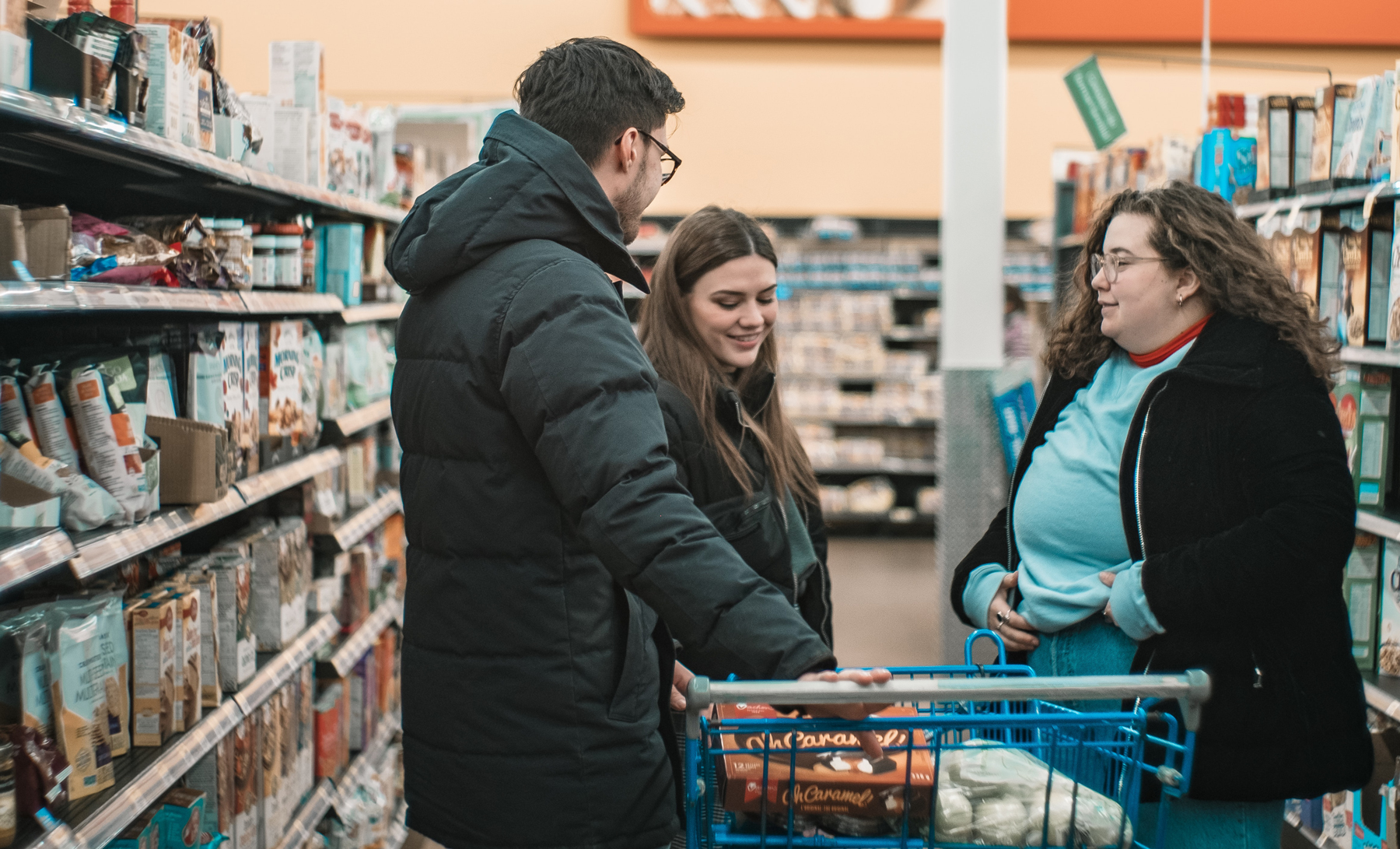 Millennials and Gen Z love Scan and Go and Here Is Why
Customers are more inclined to use scan-and-go technology and checkoutless shopping solutions today. Why is that? The obvious answer is the effect of the pandemic, with shoppers turning to contactless options for their personal safety. However, demand for convenient, digital-first shopping solutions is also growing beyond the pandemic's reach.
We asked American shoppers about their habits and experiences with Scan and Go shopping to provide a better understanding of what motivates them to use the technology. What we found is that the younger generations, Millenials and Gen Z, are more inclined to adopt a new way of shopping. And that's a very good thing for the future of scan-and-go technology.
Younger Shoppers Love Scan and Go
While people across every demographic appreciate and use scan-and-go, our survey shows that it's particular popular for younger shoppers. Of 18 to 34-year-olds, 58 percent told us they had tried Scan and Go. Shoppers aged 35 to 34, 49 percent were likely to use it. Meanwhile, among those over the age of 65 percent, just 21 percent showed an interest in the technology.
Our study showed that the youngest customers were the most enthusiastic when asked if Scan and Go would be a reason to choose between one retail store over the other. In fact, 86 percent said that they would choose a retailer if they offered scan-and-go shopping as an option!
What attracts younger generations to scan-and-go shopping?
Younger shoppers want a quick, 'in-and-out' shopping experience. They want to have direct access to any incentives and discounts that are available to them when shopping without a lot of struggle. They also want their experience to be as independent and contactless as possible. That's the opposite of older generations of customers who want to rely on retail workers and cashiers when making a purchase.
Luckily, implementing scan-and-go can be a quick win for customers and retailers alike! In our recent blog, we explain how to implement the necessary changes in brick-and-mortar stores.
Scan and Go is here to stay
This survey concludes that consumers are interested in what Scan and Go can offer to them, including the following benefits:
It empowers health-conscious and independent shoppers
It's far faster for busy shoppers
It creates more space for the products they love
Retail workers have more time to help those that need assistance
The pandemic motivated many customers to try and adopt this technology. It's likely they will stay with it when conditions improve. Our survey shows 79 percent of people saying they plan to continue to use Scan and Go after the pandemic.
Scan and Go is definitely not a temporary tool that will eventually run out when old habits are readopted. It's clear that your customers, and especially the younger ones, will be interested in checkout-less solutions for the longer term.
If you want to know more, download the Customer Perception Report: Scan-and-go Shopping in 2022