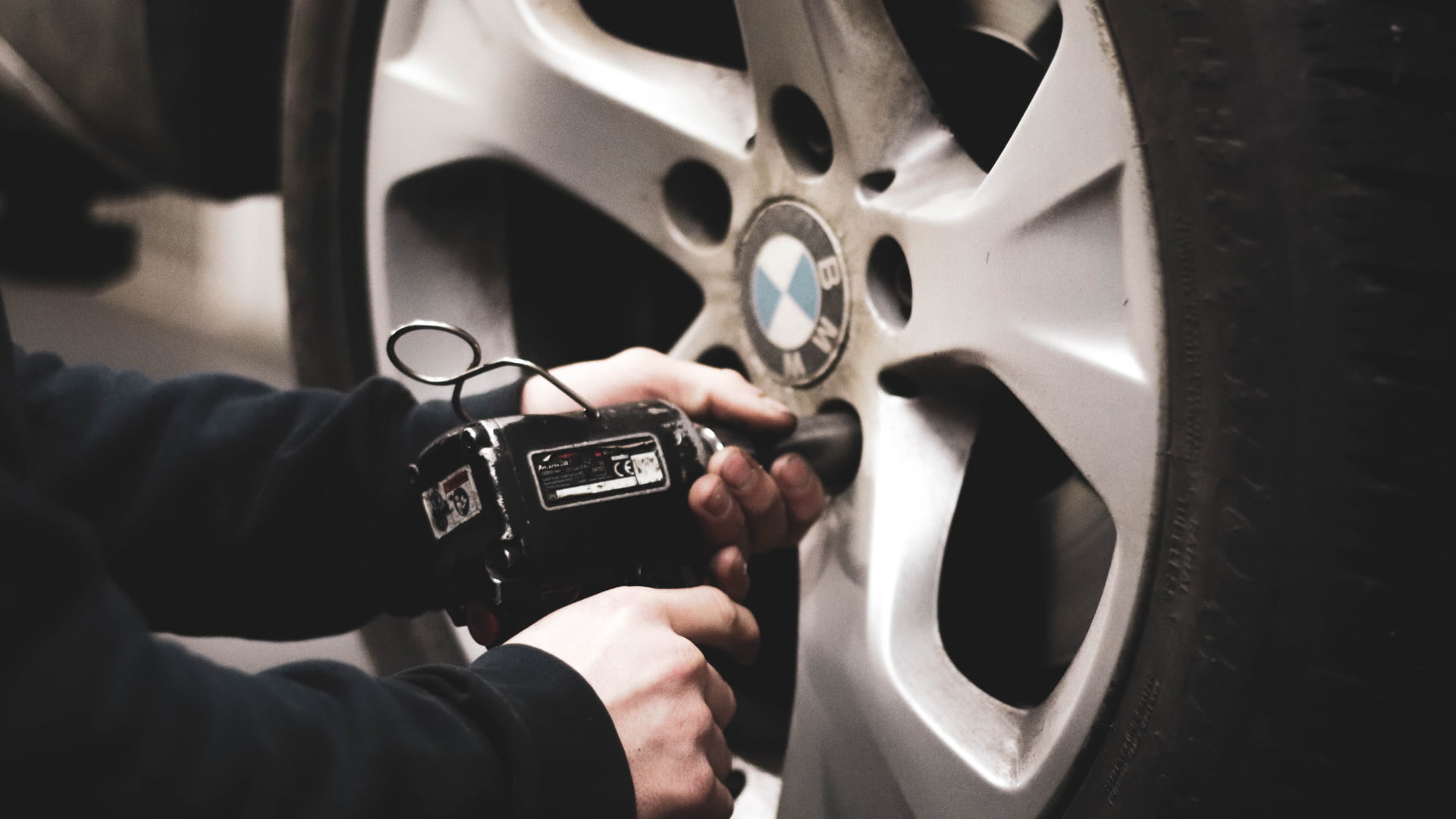 The 3 must-have tire service technologies you need in 2023
In such a rapidly changing time, automotive executives of today need to be hyper-aware of the newest innovations and trends taking place within their industry. From changing customer demands to the latest in AI based solutions, innovation is taking place faster than ever before. These innovations will give operators the opportunity to proactively build strategic processes based on new solutions and services, enhancing customer loyalty and future proofing the life of their operations. 
With that said, here are the top 3 tire service industry trends that we see having the largest impact for operators in 2023.
Mobile applications for your workforce
One way to digitize your customer experience is to implement mobile service solutions for your workforce in terms of data collection. This means instead of manually collecting vehicle and customer data on outdated forms, your team can now utilize modern mobile data capture solutions directly from a mobile device. From customer and vehicle identification to more complex serial numbers or tire information, all it takes is a simple point and click, and the data collection is done.
By allowing your employees to use mobile applications on a smart device such as a tablet or even their very own smartphone, you allow them to collect and access real-time information. With mobile applications, the days of having to work your way through folders to find basic information, such as the customer's personal data and service history, are gone. 
Customer-facing apps
Taking technology one step further, we see a popular digital experience coming by means of its customer-facing application that will allow the customer themselves to make their service and maintenance appointments directly from their device at their convenience. This way, the process of having lengthy calls with your customers in order to book and coordinate appointment times can come to an end, allowing your team to focus on what is infront of them and enabling customers to book at their own will. Technology such as Vehicle Identification Number (VIN) scanning, License Plate scanning, and even drivers license or other local identification Documents can be actively used in this process to both speed up customer service times and increase the accuracy of each appointment. 
Another benefit of customer-facing mobile apps is the possibility for customers to have complete access to the status of service times, the work being done, and further insights into invoicing or payments. With a mobile application, the invoicing is not only easily accessible within a few clicks, but since the status of service time also gets accurately documented, customers can retrace their bill any time they want to.   
Digitizing your customer experience means giving your employees access to the modern tools and technology that help them provide accurate and more effective customer service while also allowing your customers to be more engaged and actively involved in their automotive and tire service needs
2. Online retail sales are growing
E-commerce worldwide
The fact that online retail sales are growing rapidly isn't big news to most people. According to a survey of Statista, which looked into the percentage of e-commerce as percentage of total retail sales worldwide, e-commerce accounted for 19% of retail sales worldwide in 2021. To emphasize this number, 19% of total retail worldwide is almost five trillion U.S. dollars. It also doesn't look like the popularity of online shopping is going to slow down any time soon. The study predicts that e-commerce will account for up to seven trillion U.S. dollars by 2025, and that a quarter of all retail sales will be made online by 2026. 
This trend traces back to the opening of new markets for digital development, such as Latin America, and the constantly improving online access. 
Another prediction of the survey is that m-commerce – online shopping via smartphone – is becoming more popular with customers. Even though online shopping via desktop is still more prominent, e-retailers all around the world are enhancing mobile e-commerce sales. A glimpse of the future is provided in Asia, where m-commerce has become particularly popular in Malaysia, South Korea, Taiwan and the Philippines.
Online tire sales
When it comes to the tire industry, we see that even though buying tires online hasn't caught on as fast as the rest of online retail sales, there has been a huge increase in the numbers of online purchases over the last few years. While 2017 survey results show that only 10% of respondents have bought tires online, a recent survey we commissioned showed that by 2022, 29% of all respondents had already purchased tires online. This 19% growth over 5 years will only continue to exponentially increase given the rise of online purchasing options and accessibility. 
Seeing this rapid growth of online tire sales underlines how important it is for the tire industry to provide a more modern approach to the tire purchasing process. Riding the digital wave and encouraging online tire sales is a 2023 industry trend that operators can not ignore, especially given the modern solutions that enable easier online purchasing for customers. 
DOT Number 
Another way to use mobile data capture is by integrating a tire DOT scanner which quickly scans the tire identification number from a tire's sidewall. Contained in this number is essential information for tire identification that technicians need when providing services. While this information is important, the ability to collect it in a timely manner and without error is even more so. Enhanced tire services like tire hotels for seasonal changes, tire recalls and even tire registration are made much more efficient thanks to solutions like mobile dot scanning. 
Discount Tire, the world's largest independent retailer of tires and wheels, is actively using this technology to scan and collect this information at their over 1,100 store locations. According to Von Brady, the Omni Channel Mobile Platform Product Manager at Discount Tire, feedback from technicians and customers alike has been overwhelmingly positive when it comes to their mobile DOT reading solution. You can listen more to what Von has to say in our full podcast episode here. 
Tire Size
Last but not least, there is the possibility to use a tire size scanner, which uses OCR (Optical Character Recognition) to capture data directly from the tire sidewall, and digitize it within a matter of seconds. By integrating a tire size scanner in your online store or mobile application, you guarantee your customers that they are purchasing what they need rather than what they "think they need". However, this does not only eliminate insecurities about purchasing tires online and reduce cart abandonment. Other benefits for the tire industry are that it allows tire retailers to make suited offers for their customers, it improves traceability for tire hotels and it can also help you boost your online tire sales. 
The combination of these three technologies combined into one multifunctional tire scanner poses a triple threat to your competitor and guarantees a triple productivity for your tire service.