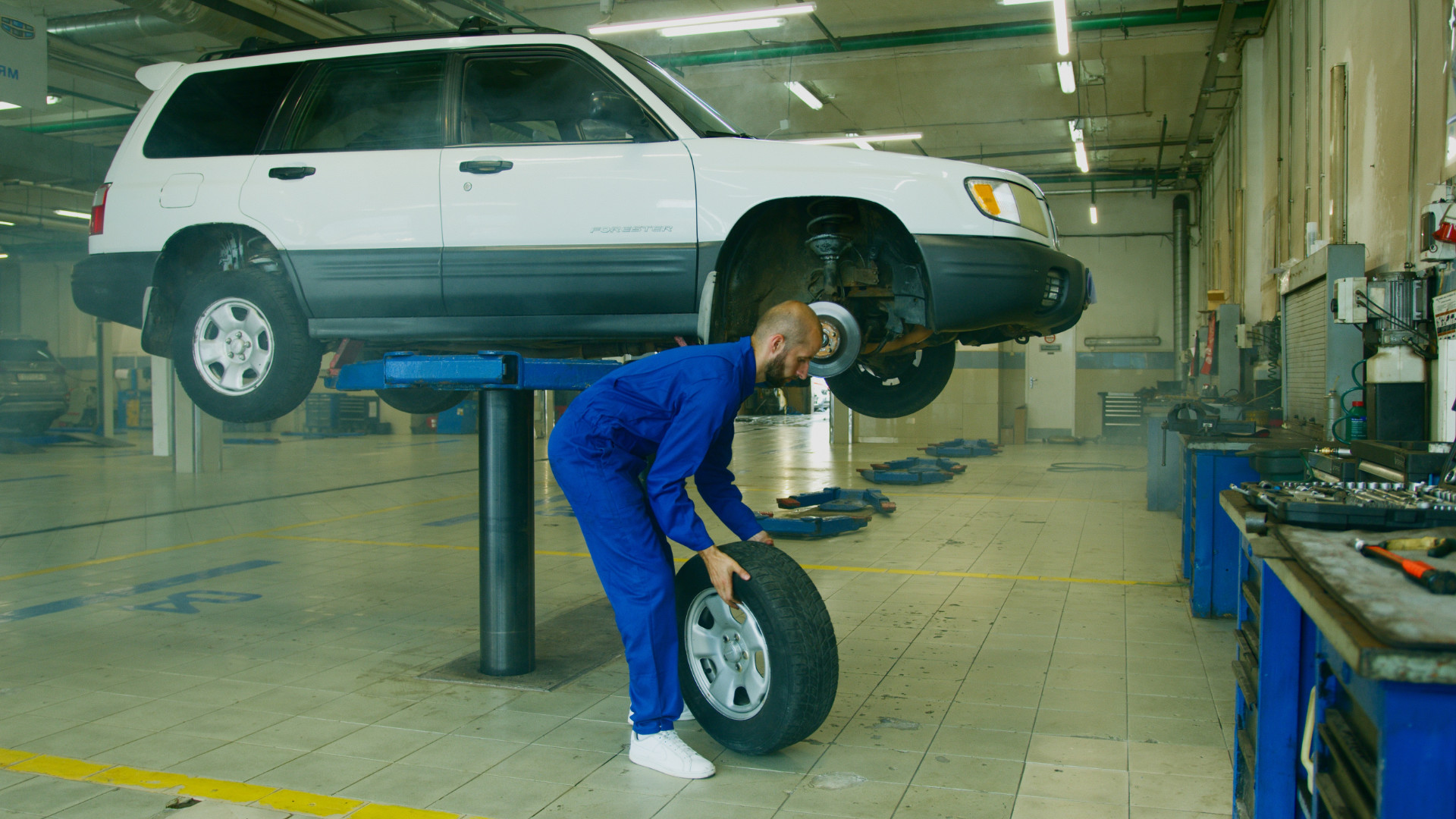 A guide to improving tire retail services
In today's climate, more and more businesses are shifting to a more customer-centric approach to sales and service. This is consistent across just about every industry. This is why tire retail shops must ensure that they offer not only the best products but also the best service so they can keep their customers happy and satisfied – and keep them coming back.
The problem is, there are a lot of new solutions out there, more are always popping up, and they are all constantly evolving. Tire retail shops need to make fast adjustments and offer value-added services in order to keep up.
Here are some best practices that tire retail shop owners can begin to employ today to boost productivity and not only attract new customers but retain the customers that they already have.
It starts with asking four key questions:
What are some issues with purchasing new tires?

How can a tire scanner improve tire hotels?

What are some issues with tire retail shop services?

How can Anyline's TIN scanning be integrated?
The majority of tire retail shops have the same issue. Every day, customers inundate the shop with requests for a new set of tires, new winter tires, or summer tires. While this may seem like a cut-and-dry operation, it isn't. The entire process is complex and has a lot of moving parts.
Buying a new set of tires
When a customer is looking for a new set of tires, the first thing that the tire retail shop employee has to do is check the set of tires that the customer already has and search the database to determine which tires are compatible with the customer's vehicle.
This requires reading the numbers on the tire sidewall, which can be fairly lengthy. It is vital that the number is written down correctly. One number out of place or one missed number usually equals one very dissatisfied customer.
How can a tire scanner improve tire retail shop services?
Since improving the customer experience is vital to the business's success, and this is accomplished by improving the ways they serve their customers, tire retail shop owners need to consider integrating technology that will help accomplish this.
Optical character recognition (OCR) technology can be used with mobile devices to scan vehicle tire numbers quickly and accurately. You can scan numbers, codes, or a series of mixed characters without any risk of getting the numbers wrong or delaying service due to errors.
Employees can use any standard smart device to scan the tire DOT code and transfer those characters directly into their database or system. This ensures that the data captured and entered into the database is accurate and current.
A tire size scanner is another must-have for any tire retail shop. This allows the employee to quickly scan a tire and identify the right tire size for any given vehicle. A TIN scanner allows both the tire DOT and tire size scanning technologies to be combined in one handy device.
OCR technology also allows tire shop owners to enter each tire into the shop's database in order to keep track of the tire's type and manufacture date. This allows the shop owners to find their way around the tire inventory and know when tires are out of date.
A VIN scanner is another vital tool for a tire shop, completing the full mobile data capture package. A best practice is to integrate a license plate scanner, a VIN scanner, and a TIN scanner to further enhance the services they offer their customers.