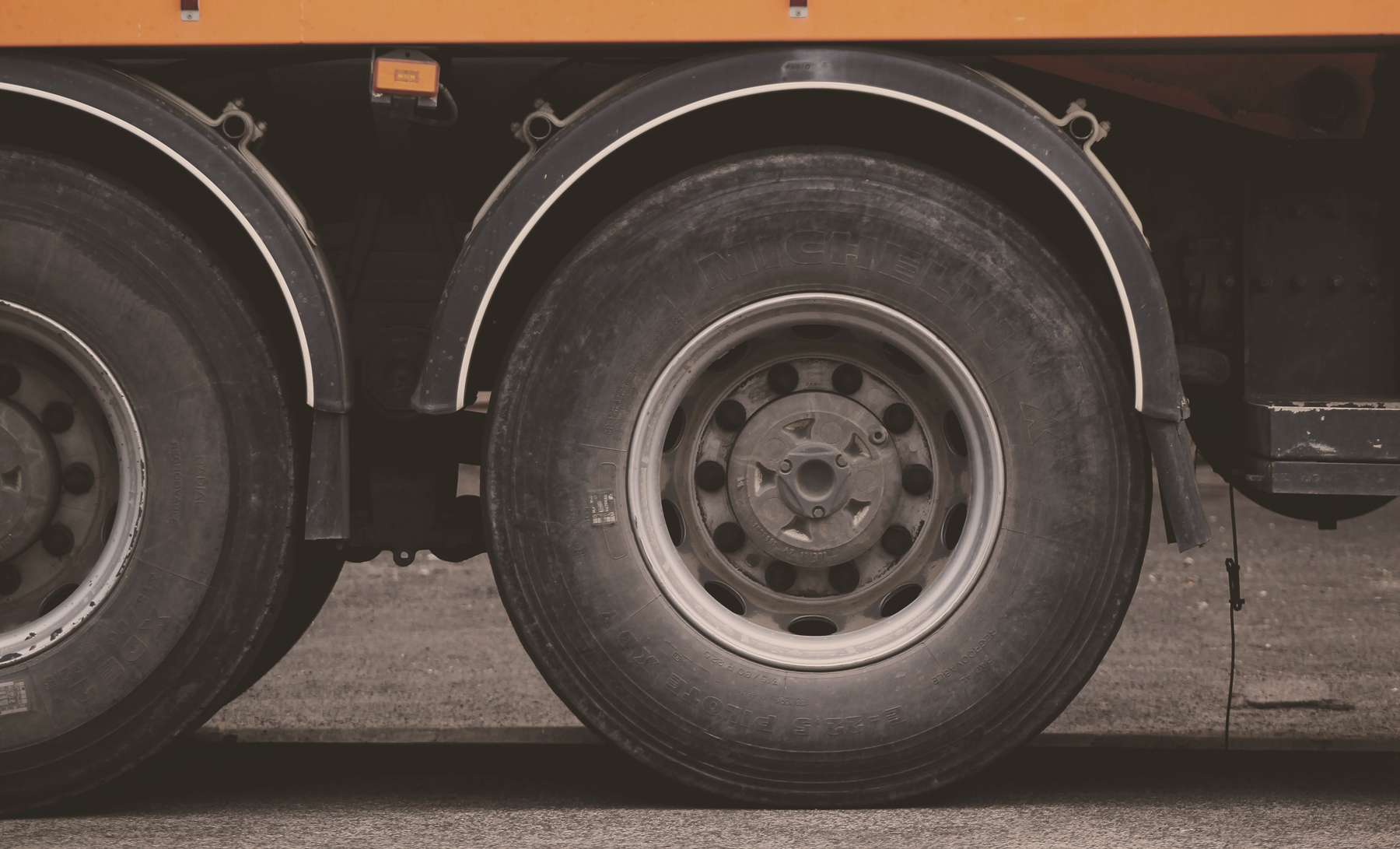 Truck Tyre Management: Check Serial Numbers with Mobile Data Capture
If you work with truck fleets, you'll know the importance of having great quality tyres. Average prices of commercial truck tyres are around $500 each, so getting the most from each is essential when it comes to keeping maintenance budgets low. The ultimate goal is to make the cents-per-mile cost as low as safely possible – and a vital part of making this possible is having a quality management program for your truck tyres.
One of the biggest challenges for tire management is identifying the tyres used on your trucks, whether they are on your vehicles, or in storage for use in the future. One of the tools to help with that are the RFID tags that are sometimes included by manufacturers. Another option for management is scanning the serial numbers on each tyre with mobile data capture.
1. Why you should keep track of individual tyres
To maintain tyres properly, it is important to record and monitor the following:
Tyre pressure
Tread depth
Rotation and balancing
Wheel alignment and adjustment
Suspension checks for wear and movement
These actions can be done relatively easily on an individual vehicle, but with a fleet it becomes more difficult. That's why keeping track of every tyre, and being able to identify them, is so important. However, identifying individual tyres can be a challenge for companies managing large fleets of trucks.
Traditionally, keeping track of each tyre would be done manually with pen and paper, or by typing the information into a computer or mobile device. But this method is time-consuming and inconsistent, leading to errors and poor data quality that mean the whole system of identification can fall apart.
2. How to identify truck tyres by serial number
Tyre serial numbers, or Tyre Identification Numbers (TIN) are great ways to identify tyres in a fleet. These numbers are 12 or 13 characters long, and are moulded on the tyre's sidewall. These numbers contain manufacturing information, such as the plant where the tyre was made, along with the week of production. Even a non-unique serial number shouldn't be a problem, because most fleets won't have two or more tyres with the same number.
4. RFID vs mobile data capture
The most recent Electronic Tyre Identification Study from the NHTSA reports that better methods are needed to identify serial numbers and tyres, in order to increase efficiency. One of the ways to do that is through RFID tags that improve the ease of gathering codes. However, there are several problems with tyres that are RFID-enabled:
With stored tyres, it's easy to accidentally get a reading from the RFID on the wrong tyre, instead of the tyre that was intended.
Currently used RFID tags have limited memory that generally doesn't carry the TIN, and that means important issues such as recalls or overaged tyres could be overlooked.
RFID scanners cost between $1,250 and $3,000 each, which is often more than companies can comfortably spend.
RFID tags are not standardized yet, which could lead to a lack of cohesiveness.
By contrast, mobile data capture offers greater flexibility, and requires a significantly lower investment than using RFID. It works with any mobile device that has a camera, and can be put to use immediately using existing devices to manage tyres. Also, since TINs are standardised, they're already on every brand of tyre in circulation.
5. How to equip tyre technicians with mobile data capture
Anyline's mobile data capture solutions offer an effective and efficient way to scan tyre serial numbers from any camera-enabled mobile device. They can be used in all types of adverse conditions, including bad weather, low light levels, and locations without an internet connection.
Companies that need to manage their truck tyres can implement Anyline's TIN scanning SDK into their existing processes, so every one of their tyre technicians can be equipped with a powerful identification solution. A single mobile device could greatly improve the efficiency of maintenance, and reduce the cost-per-mile of a commercial fleet in both the short and long term.