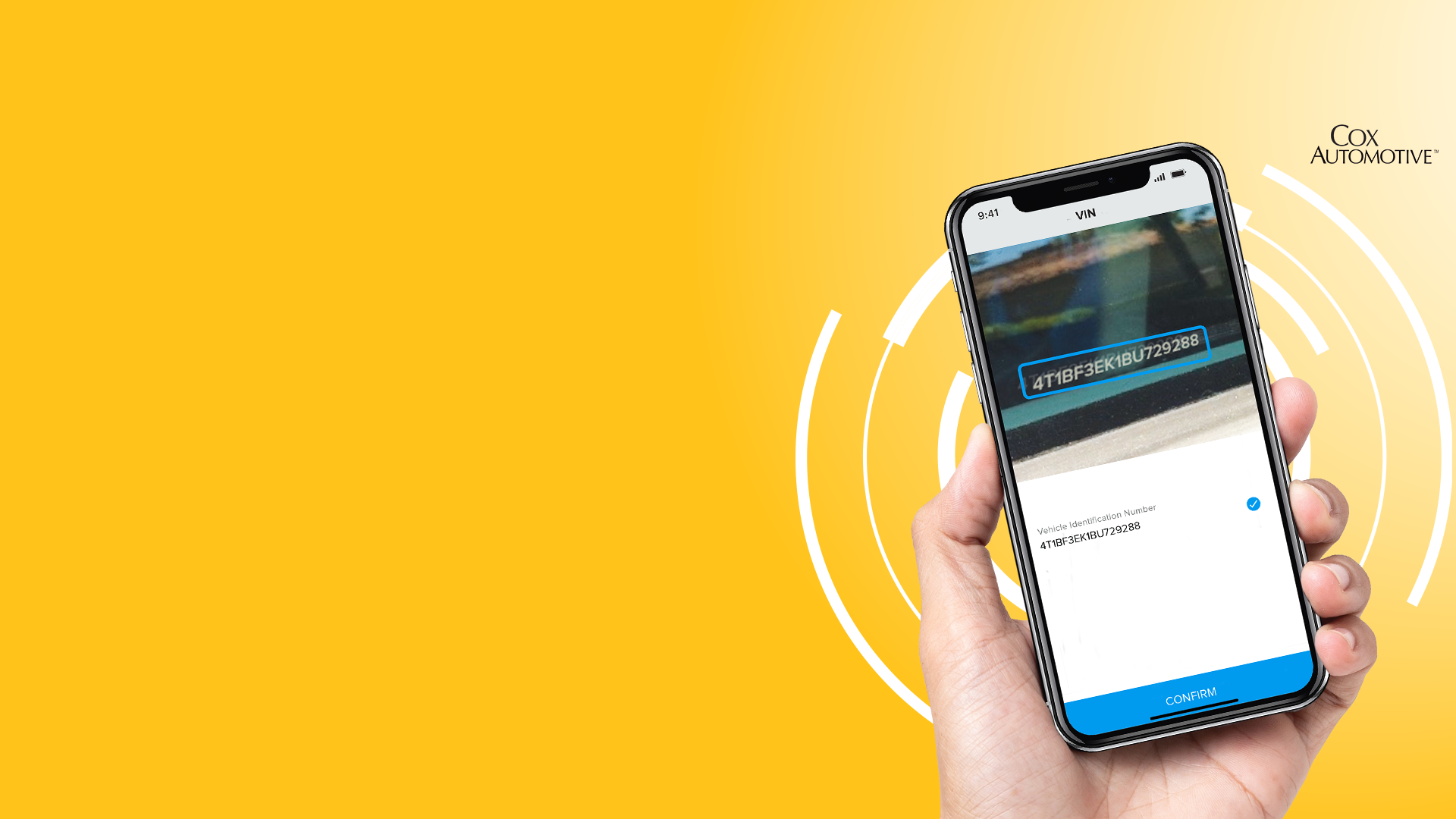 How Cox Automotive Improve Their Inventory Management with Mobile Scanning
Find out how Cox Automotive reduced the time needed for their floor plan audits & improve inventory data quality with mobile scanning.
Cox Automotive is a global provider of automotive solutions and services. By connecting the many pillars of the auto industry with cutting-edge tools, Cox Automotive makes buying and selling cars easier for everyone. 
Among their many services, Cox Automotive works with dealerships to optimize each step of their inventory and floorplan management. By integrating Anyline VIN scanning into their innovative solutions, dealerships can significantly reduce the time needed for floor plan audits, and improve the quality of their inventory data.
Digital Transformation of Automotive Inventory Management
Scanning offers cumulative time-savings when compared with writing or typing that can save hours of workforce time for dealerships every month. By taking a digital approach to inventory management, retailers can reduce time spent on inventory tasks and increase the time staff spend in a customer-facing capacity
Adopting Anyline will also see an improvement in overall data quality for your dealership. Anyline's scanning has reached +99% accuracy, which is far more accurate than manual entry accuracy rates. High-quality data is crucial for reducing costs, increasing efficiency, and delivering more customer satisfaction. Vehicle identification number (VIN) scanning with Anyline means you can get a handle on the most prevalent and valuable data in any dealership – no matter how many cars you have and which models they are!
RMS Automotive, as part of the Cox Automotive group, provides modular inventory management software that reduces risk and maximizes the return on investment for large vehicle inventory owners such as manufacturers, fleet, leasing companies, and finance houses. Their agile software unifies and transforms the end-to-end used vehicle inventory management process, through increased transparency and accountability for both buyers and sellers. Buyers benefit from convenient access to stock and full transparency of all costs involved in the transaction.
Scan Vehicle IDs Everywhere – No Barcodes Necessary
Unlike other offerings for vehicle ID scanning on the market, choosing Anyline VIN scanning means you get a lot more than just a barcode scanner. Anyline works by letting your smartphone read the characters of the vehicle identification number itself.
This allows you to capture the vehicle ID from any location on the car where it's clearly printed. You don't need to go in search of barcodes inside door frames, you can scan right from the windshield. It also means you can scan VINs from models where no barcode is included, to begin with.
Anyline works on all smartphones and lets your users scan wherever they need to. There's no internet connection needed so you can capture VIN info in even the furthest reaches of your dealership. Essentially, your phone can now read any VIN number that a human user can read too.
In addition to reading the VIN number, your smartphone will also capture a verification image of the scanned VIN for proofreading purposes later on. This ensures full clarity in your data capture operations at all stages of your management processes.
Want to try our scanning solution now?
Request the Anyline mobile demo app!