Bringing young women to tech: Töchtertag at Anyline!
It's no secret that the AI sector is booming – every year, there are more startups and job openings; here at Anyline, we've doubled in size in the last year alone!
But as we all know too well, women are significantly underrepresented – in AI and across the tech sector. We want to play our small part in reversing this – and that's why we support Töchtertag – Daughter's Day.
It's a day when girls aged 11-16 can get hands-on experience in the professional world, especially in technical, artisanal and scientific professions. We were delighted to welcome 10 young women to Anyline today to find out how we work, and see what opportunities await them in the world of AI!
We think one of the best ways to build confidence is to get your hands dirty and learn-by-doing, so we put our new Anyliners through a rigorous day of workshops to learn everything from computer vision and making apps, to even co-writing this blog!
A glimpse into the world of tech and AI
After breaking the ice and getting comfortable, we started off with a presentation on the who, what, where when and why of Anyline, courtesy of our Chief Experience Officer, Krisztina Orosz. Krisz explained what makes Anyline mobile scanning unique, and how our team of women and men are designing and providing scanning solutions for a growing customer base around the world.
Computer Vision: 101
With the groundwork in place, it was time to get into action! The girls were given a crash-course on computer vision from Michael Schwarz,  one of our star Computer Vision / Machine Learning Engineers. Michi threw his new team in the deep end, with a walkthrough of how face recognition software can be programmed.
Although there is a lot of theory hidden behind the scenes, it was surprisingly easy to change the behaviour of an app. Thanks Michi for showing us the basics of computer vision!

– Denisa, Elena, Maddy und Kiki
The Anyline SDK and Demo App
Next up, Computer vision engineer Hanna Huber led a workshop on our SDK (software development kit) and demonstrated how our demo app works.  Our budding new engineers were soon deep into the code, experimenting with the UI, changing the cutout area and colours.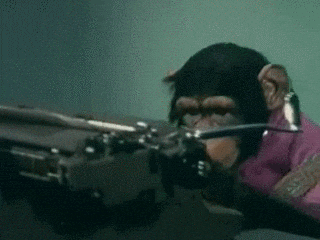 With all this technical wizardry, one thing that stood out to the girls was how chilled out things are here at Anyline HQ! We're happy to hear that, because our work environment is key to bringing out the  best collaboration and teamwork from everyone.
And the results show; by the end of the session, the girls had a fully-functional hashtag scanning app they could download and take with them!
"It was interesting to learn that its not always simple – things don't always work as planned, but in the end, the hashtag scanner worked amazingly! It was great to experiment on the demo app with Hanna."

Xenia, Jenny and Tina
Telling the world!
With the product in place, the last workshop focused on getting our product to the market. To make this happen, we wrote this very blog post you are reading!
Guided by Co-Founder and CMO Jakob Hofer, we started by collecting impressions and preconceptions about the tech industry, and discussed why Töchtertag is important for changing attitudes. When we think of tech companies, lots of ideas come to mind: Google, social media, our smartphones – but all too often, we think of men doing these jobs. So it was surprising to find not only women working and leading teams in Anyline, but also that not everyone here has a technical background.
Töchtertag is important because it gives us new ideas and impressions about working in IT. We learned that you can achieve anything, regardless of your gender, and you can bring different skills to work in this sector.

Emely, Hasnaa und Eda
Bringing women to AI, every day
We're so glad to have had an opportunity to give these young women an insight into how we work at Anyline – and not just how mobile scanning works, but our whole process, our work culture and what makes us unique as a team. We hope they learned a lot – we certainly did!
Thank you to Denisa, Elena, Maddy, Kiki, Xenia, Jenny, Tina, Emely, Hasnaa und Eda for joining us today, you're welcome back anytime.
Follow Us For All The Latest Scanning News!
Want to stay up-to-date on all the latest mobile text recognition technology news? Follow us on Facebook, LinkedIn or Twitter to stay in the know about mobile scanning!
You can also join our mailing list to get all Anyline announcements sent straight to your inbox. Sign-up is simple and we don't send too many mails!
Finally, if you have questions, suggestions or feedback on this post, please don't hesitate to reach out to us. Contact us via social media or else send us an email at [email protected]!
Sign up for our Newsletter!
Be the first to receive the latest news, release notes and updates!