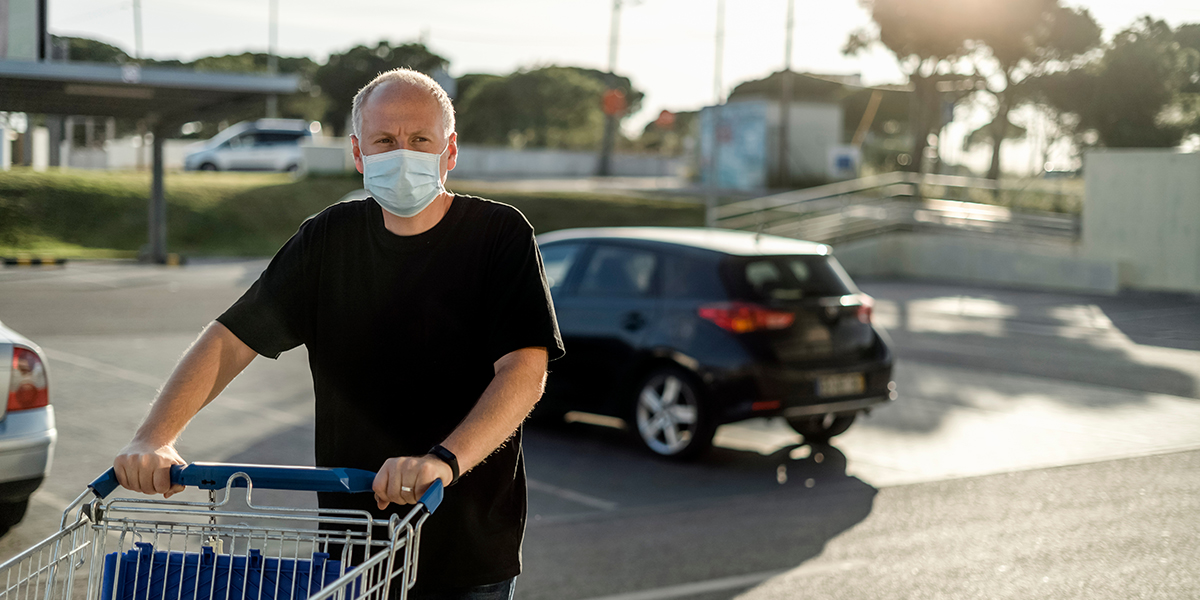 Keeping Retail Customers Happy When Shopping Habits Change
Retail customers have changed their shopping habits. What can you do to keep them happy?
It's not just technological advances that cause people to change the way they do routine tasks. Drastic changes in people's lives, whether short-term, one-time events or ongoing situations, often result in people seeking new, more efficient ways of doing things. At first, folks are happy enough just to have options that are safer, less stressful, and/or more efficient. As they get more accustomed to their new habits, however, they begin to expect more from the providers of the service. In order to remain competitive, enterprises must recognize when a temporary change is becoming a trend, they must optimize workflows and processes to meet a new reality.
To test this hypothesis, Anyline recently surveyed 500 retail customers in the US about their shopping habits in the age of Coronavirus. When asked if their retail shopping habits had changed over the past 6 months, 65% of respondents admitted that they had. Other data showed that in-store shoppers are making fewer trips while some consumers are using established but nascent shopping processes for the first time. More than three in ten are using home delivery and nearly four in ten consumers reported using curbside pickup for grocery shopping.
Retailers were not prepared to optimize grocery order picking for at-home delivery
The Coronavirus-driven popularity of at-home delivery caught most grocery chains unprepared. For starters, stores were not staffed up to meet the demand. In addition, it has taken time to train new employees both to familiarize them with the location of items and to provide them with suggestions for suitable substitutes when items are out of stock. It was also very difficult for order pickers to identify expired grocery items on shelves and not to include them in the orders, particularly during peak times. In short, it has not been a very efficient process.
At first, consumers took it in stride, understanding that the situation for grocers had changed virtually overnight. However, as customers grew more accustomed to shopping this way, they quickly became impatient with wrong items being added to orders, or even worse – expired items being included that may actually be dangerous to consume. Growing pains in a process soon became in the consumers' opinion, poor customer service.
Customer satisfaction for curbside pickup is more common
The other nascent shopping workflow that has become a "new normal" for consumers is curbside pickup of grocery orders. The Anyline survey reports nearly six in ten consumers have used curbside pickup in the last 12 months, with 80% of them starting in response to the Coronavirus pandemic. Nearly nine in ten respondents to the survey characterize their curbside pickup experience as excellent or very good. Retailers have adapted quickly. But here again, as customers get completely accustomed to the process their expectations will change, and stores will need to be ready to meet the challenge.
Given that 65% of consumers report that they intend to continue with their new Coronavirus-driven shopping habits even when the pandemic risks end, the onus is on retailers to ensure a high degree of customer satisfaction with these workflows going forward.
This means retailers must continue to optimize the order picking process, making it faster and ensuring only the freshest, non-expired items end up in each order. Employee-facing order picking apps that facilitate curbside pickup and at-home delivery must deliver robust barcode scanning as well as OCR (optical character recognition) performance to make it easier to capture numeric images on produce scales and delicatessen order labels, for example.
The shortest path for retailers to ensure the continued optimization of the order picking processes is to equip their employee-facing mobile app with robust barcode scanning and OCR functionality. Integrating the Anyline SDK into your mobile app instantly delivers the enterprise-grade scanning capability your employees need to pick orders accurately and avoid including expired items. The scanning function is simple and employees can begin using it in your app with virtually no training. You can even institute a "Bring Your Own Device" (BYOD) policy and enable employees to use their own smartphones for order picking. This dramatically lowers TCO and is particularly valuable during peak shopping times and seasons when there may not be enough company-furnished smart devices available.
Contact us to see the full results of the 2021 Anyline US Consumer Shopping Survey referenced in this post.