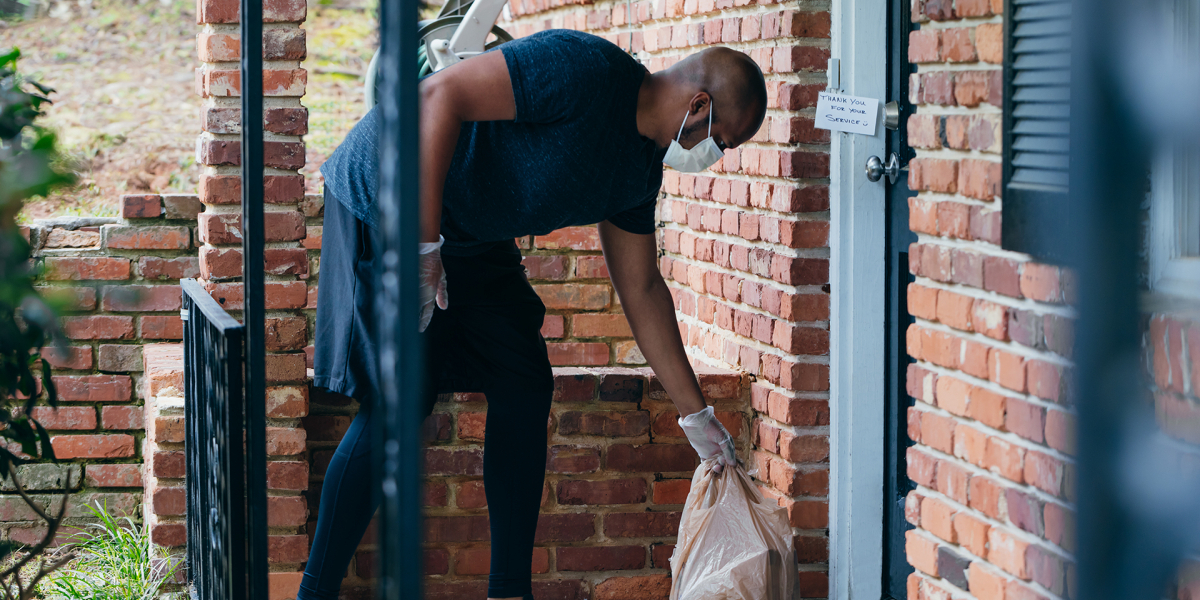 Optimize Curbside Pickup to Ensure Business Sustainability
Curbside pickup of retail and grocery orders has become very popular during the Coronavirus pandemic and is likely to remain a preferred shopping behavior when the COVID-19 threat dissipates. Anyline recently surveyed 500 women and men aged 18 and over in the United States to ascertain their shopping habits and the quality of their shopping experiences in the age of Coronavirus. The survey revealed that 65% of retail consumers have changed their shopping habits over the past six months. Of those who changed their habits, nearly four in ten have chosen to use a curbside pickup. The survey also reports nearly six in ten consumers have used curbside pickup in the last 12 months, with 80% of them starting in response to the pandemic. 65% of consumers surveyed intend to continue with their Coronavirus-driven shopping habits even when the pandemic risks end.
Nearly nine in ten respondents to the survey characterize their curbside pickup experience as excellent or very good. Retailers have adapted quickly, but as customers get completely accustomed to the process, expectations will change, and retailers will need to be ready to meet the challenge. This means they must take action now to optimize the core workflows associated with curbside pickup. They must identify processes that can make workflows faster and more accurate and at the same time, ensure that only the highest quality items are placed in each curbside pickup order.
Improve the order-picking process
Order picking from store shelves is the most time-consuming workflow in the curbside pickup process, so it has become the most important focus as retailers try to meet growing customer demand. While speed is critical, retailers must not improve it at the expense of accuracy. According to the Food Marketing Institute, a traditional supermarket has, depending on its size, anywhere from 15,000 to 60,000 SKUs. As a practical matter, this presents a big challenge to order picking accuracy. Generally speaking, products on shelves are organized by brand. The existence of many flavors, types, and sizes of the same product makes accurate manual order picking a nightmare for employees. The only way to ensure 100% accuracy is to match the barcode SKU on each item to the SKU of the item in the curbside pickup order. In most instances, product manufacturers will have SKUs expressed on packaging as barcodes and alphanumeric codes. This is helpful because if one of the SKUs is illegible, the other can be read and matched to an order.
For retailers that equip their order pickers with traditional dedicated barcode scanners, illegible barcodes can drive down order accuracy because their secondary identification method is mistake-prone human visual confirmation. They cannot read alphanumeric and barcodes with a single device. Smart devices equipped with barcode scanning and optical character recognition (OCR) functionality enable order pickers to use two discrete automated product identification methods. Dual identification methods are also critical for capturing numeric images on produce scales and delicatessen order labels, for example.
Another order picking challenge is ensuring only the freshest, non-expired items end up in each order. The methods most retailers use to keep expired products off retail shelves are shockingly inefficient. Most retailers simply spot-check shelves and manually rotate stock. This approach makes store associates completely responsible for this detail-oriented process. This leads to errors and puts order pickers in a really bad position as the last line of defense against putting expired items in orders.
Providing order pickers with smartphones equipped with optical character recognition (OCR)- and barcode scanning-enabled mobile app allows them to automate the process by quickly scanning each item and immediately identifying alphanumeric expiration dates and flagging the item so they don't end up in order. Enterprise-grade scanning technology makes it possible for retailers to use ordinary consumer smartphones to dramatically improve the speed and accuracy of the order picking workflow and improve the quality of the curbside pickup experience.
Time is of the essence
Retailers today have a great opportunity to optimize the curbside pickup experience and build customer loyalty. At the same time, the old adage "the only thing a customer remembers and talks about more than a great experience is a poor experience" can become a reality for retailers that do not seize this opportunity. Data collected by the business news website The Manifest reveals that 17% of consumers will walk away from a brand after just one bad experience. It's rare for customers to stick around after just one or two poor experiences — The Manifest study shows 59% will abandon a brand after multiple incidents.
Contact us to see the full results of the 2021 Anyline US Consumer Shopping Survey referenced in this post.