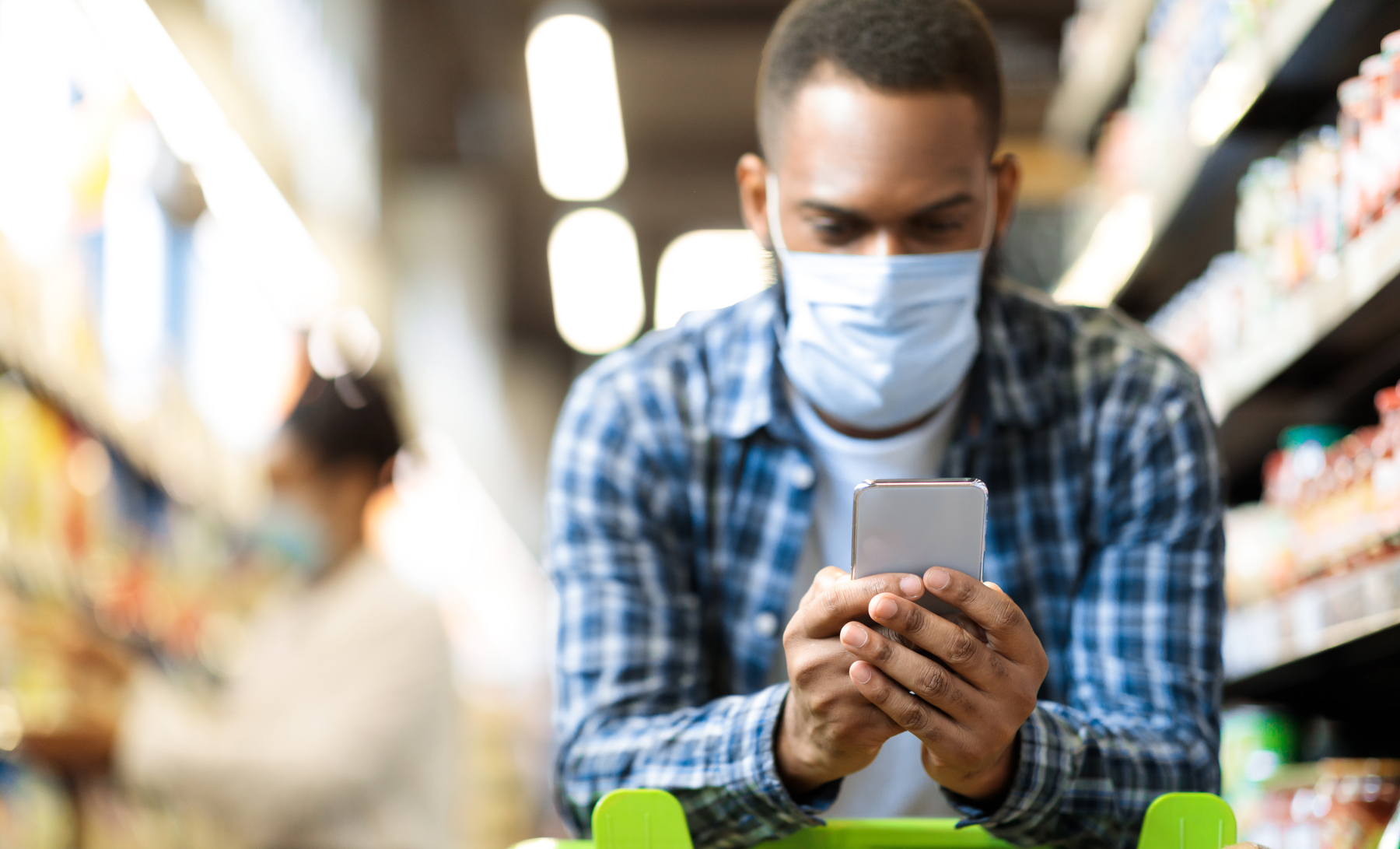 How to create a Self-Shopping App with Scan and Go technology
We asked shoppers about their expectations when using Scan and Go technology and self-shopping in a recent survey. The survey found most of them appreciated the experience and, more importantly, said they would prefer shopping in a store that offered Scan and Go.
There are numerous retailers already experimenting with the technology. For those thinking about getting started, here's a look at how to get started using Scan and Go and Self-Shopping apps. In this blog, we will go into detail:
2. How does Scan and Go work?
Scan and Go is a type of checkout-less shopping solution for customers. It focuses on one simple principle: customers can scan their products when picking them up off the shelf and then pay directly through the app or a dedicated kiosk. It's that simple.
Let's go into more detail. Here's the customer's journey using Scan and Go:
Logging into the Scan and Go app – The customer logs into an app on their smartphone to start the shopping session. The app registers the customer's information, such as preferred payment methods, so that payment can happen at the end.
Customers scan item barcodes with their smartphone camera – To add items to their digital cart, customers simply have to scan barcodes, just like a cashier would at the checkout in a traditional shopping trip. The items remain in the digital cart, unless removed, until payment.
When they're done, customers pay through the app – They can use their preferred online payment method, which the app can store for them.
Customers can leave – In most cases, nothing more is needed, and customers can just leave with their purchase.
3. What do you need to use Scan and Go?
When Scan and Go was initially launched, it relied on dedicated devices that had a barcode scanner on them. Retailers would provide these devices to customers for use. However, this technology has improved significantly.
With the use of OCR and mobile data capture technology, any smart device that has a camera on it is now able to scan barcodes in milliseconds without any significant risk of making a mistake. There's no need to have a dedicated device to manage in store. That's because most customers already have a camera-enabled smartphone they are already carrying around with them through the store.
To offer Scan and Go to customers, retailers only need to give their customers a way to download the app to enable a checkout-less shopping experience. They are already using numerous apps on their phone – this is just another way to do so.
5. Getting started by creating a self shopping app
Scan & Go is the easy way to get into checkout-less retail. It's easily implemented into any existing shopping experience without any physical modifications or improvements to the store necessary. All that's necessary is the customer's smartphone to use it.
Anyline's Barcode scanning SDK can be implemented into an existing retailer's app or website, with the support of iOS, Android, and Windows 10 and cross-platform integration frameworks such as Xamarin, React-Native, Cordova, and AnylineJS for web-based integration.
Test it for yourself today with our demo app, or get the 30-day free trial for our SDK.