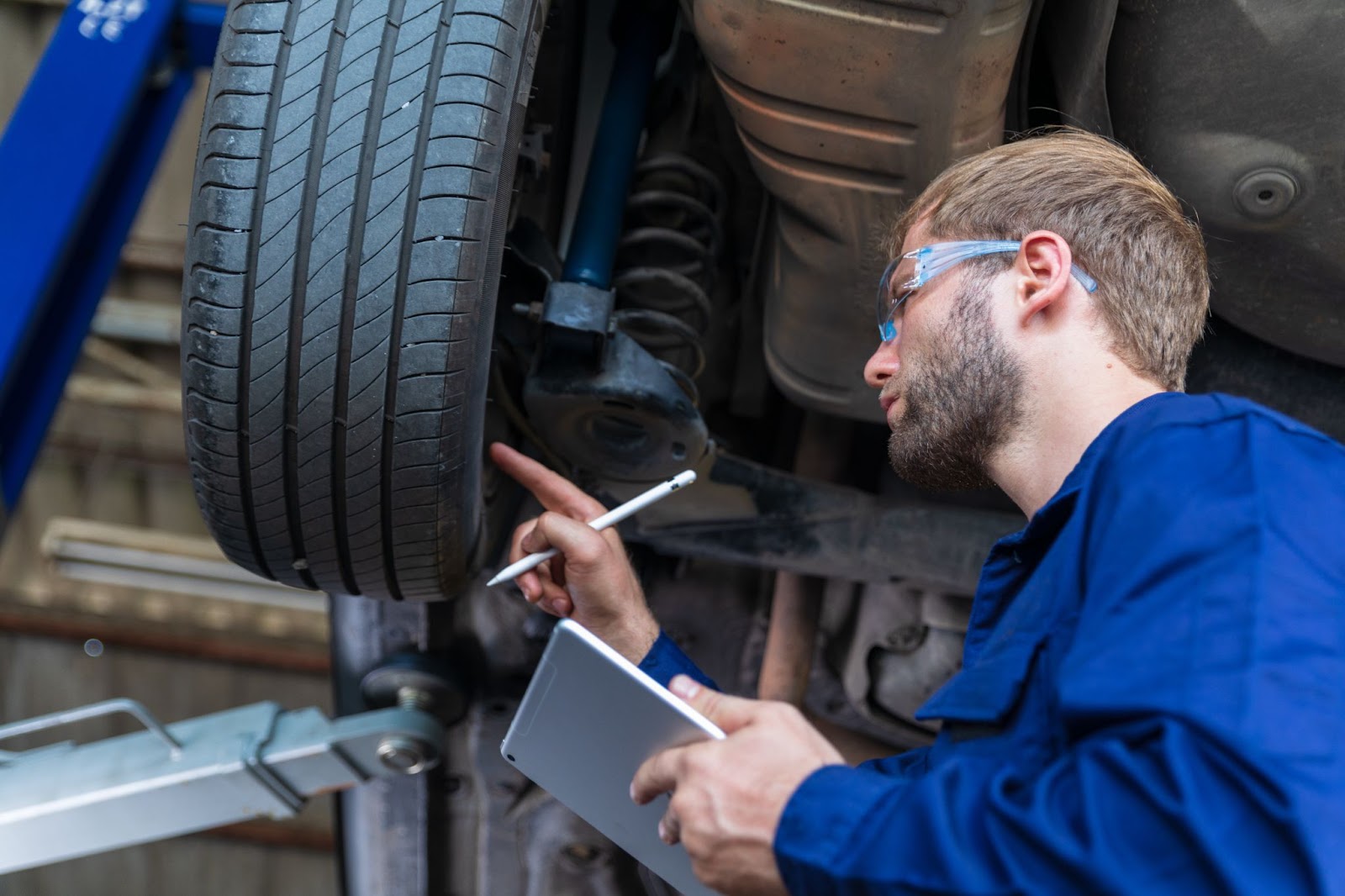 How tire technologies will change the way tire dealers work
To operate efficiently, tire dealers need to know what industry-improving tire technologies exist. With so many new technologies, that's hard to do.
Here, we focus on one area, mobile tread scanner technology, a must-have for any tire dealer. Here are some common questions:
What are some developments changing the automotive industry?

What are some technological trends in the automotive industry?

What's a mobile tread scanner?

Where can you use a tire tread scanner?

How can Anyline's tire tread scanner be integrated?
1. What are some developments changing the automotive industry for 2023?
The automotive industry often sees rapid growth and technological change. Here are some of the latest trends you should know about.
Electric vehicles with digital technology: The future of electric vehicles is likely to include self-driving electric cars that use the latest digital and electronic operating systems.
Digital automobile sales: Consumers are able to buy cars online without having to visit a car dealership. In the future, that could mean selecting features and using virtual walk-around technology and requests for at-home drives.
Online marketing strategies: China is a good example of the changes here where they use third-party e-commerce platforms to market cars as well as set up visits and book test drives. Influencers engage with customers to generate interest. Among the most advanced options are Roadster, G Forces, Digital Motors, Sophus3 and CitNow, known for their compelling presentations and pitches.
Tech company partnerships: Automakers continue to work with tech companies for specialized software and technology. Manufacturers are working to outsource and partner with companies to handle everything from the design to the production of vehicles with the latest technology.
3. What's a mobile tire tread scanner?
Tire tread is typically measured using analog or digital tools that actually measure the tire groove. This process is slow and creates inconsistencies throughout the process. That puts a driver at risk. However, with a tire tread scanner, one can more effectively measure the tread depth and get recommendations on the spot if the tire needs to be changed. Additionally, this method can save up to 142.000 hours and 4 million euros in wages every single year. 
Anyline offers a solution through the groundbreaking mobile tire tread scanner. By pointing the camera of any mobile device at the tire tread, it is possible to get a highly accurate reading. This process uses state-of-the-art computer vision and AI. It creates a 3D model of every tread, allowing for precise digital measurements that can be instantly stored.
5. How can Anyline's tire tread scanner be integrated?
Anyline's breakthrough tire scanning technology accurately measures tire tread depth using any mobile device. Use it in workforce applications or in consumer-facing apps through API. That helps customers remain safe on the road.
How it works:
Scan Tire Tread – Simply swipe your device over the tire
View Result – Receive your results in seconds
Use Data – Seamlessly integrate data into your workflow
Reduce compliance and safety risks using Anyline's technology. It can help you save on hardware, training, and maintenance costs within your operation. At the same time, you're making decisions that are objective and trusted. Replace subjective, manual measurements with objectively collected digital data that are more accurate and faster to get. Reduce compliance risk and support reliable outcomes.
You can find out if the mobile tire tread scanner is the right solution for you by booking a meeting with one of our experts or requesting our mobile tire tread scanner brochure.