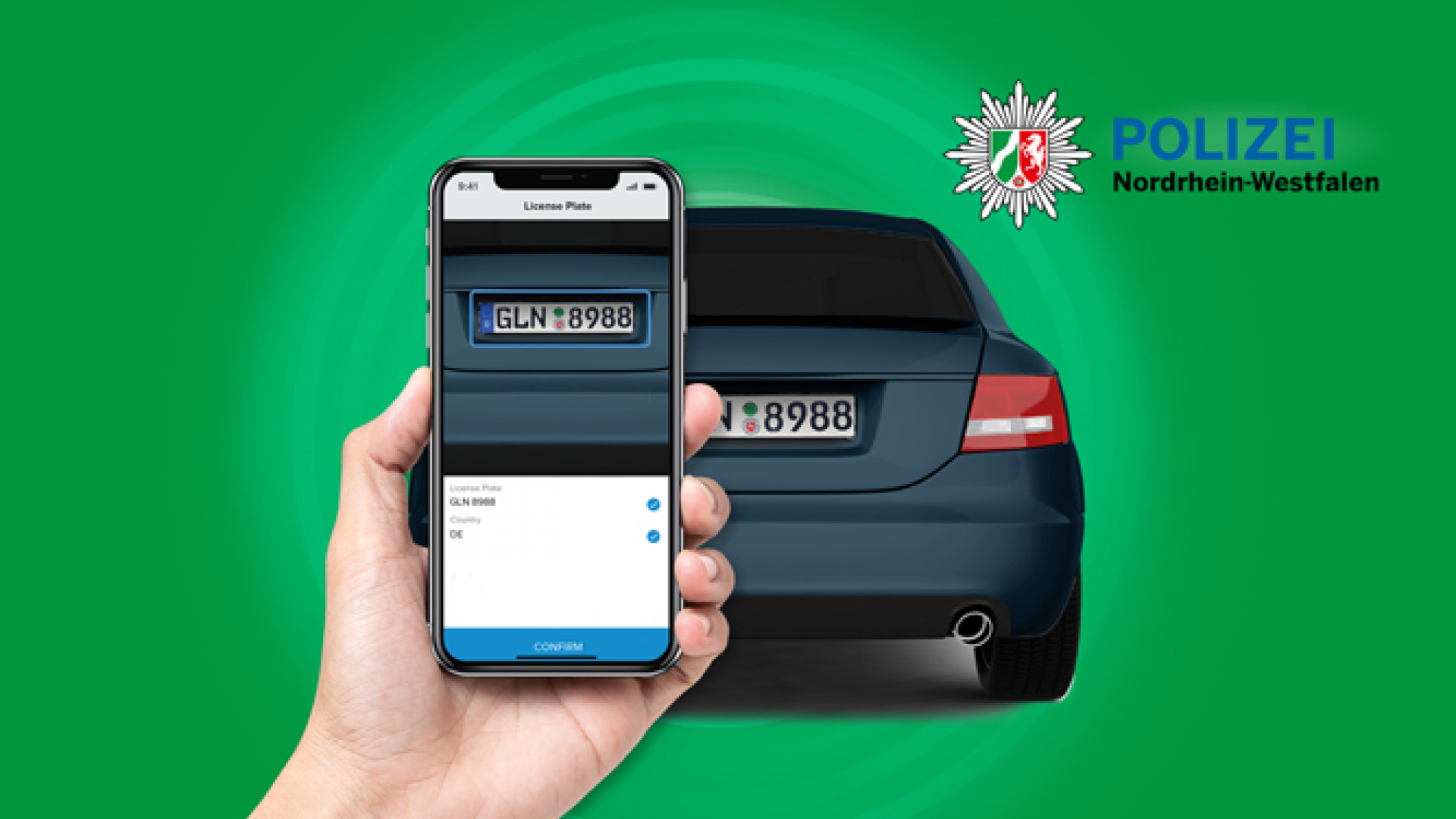 How the North-Rhine Westphalian Police Keeps Citizens Safe with Mobile Policing
The police in the western German state of North-Rhine Westphalia chose Anyline's mobile policing solutions to help them save time & resources.
The North-Rhine Westphalia Police is the largest police force in Germany, with over 50,000 officers working to protect and serve the community. In their daily work, NRW officers perform thousands of actions to ensure the safety of citizens, from inspections and evidence gathering to interventions and arrests.
To do this work, officers need to identify people, property, and vehicles in the field. But recording and transmitting this sensitive information in an efficient and secure way is a significant challenge, and officers needed to spend a lot of time on administrative tasks.
Accurate, Fast & Secure Mobile Policing
The NRW police wanted to develop an accurate, fast and secure mobile scanning solution that would enable officers to gather data in the field. Given the variety of information officers collect every day, it also needed to be versatile, easy to use, and integrate seamlessly into their existing systems.
After consulting many solutions on the market, the NRW police approached Anyline on the basis of its successful projects with other European police forces.
Mobile Policing Offers Incomparably Better Data Collection
Since launching the technology in 2019, it has now been rolled out to 22,000 devices used every day by officers in their work.
One of the leaders of the mobile policing project was Thomas Roosen, the Director of the State Office for Central Police Services in North-Rhine Westphalia. He believes that since introducing mobile scanning, NRW officers make fewer mistakes in the field.
"The quality of data acquisition with this digital system is incomparably better than what we had before; manually transmitting information via radio. Mistakes can easily occur when transmitting data via the radio, such as longer or less common names being recorded incorrectly. That is now resolved by scanning, and the error rate has been reduced to zero."
Mobile Policing Reduces the Risks for Officers in the Field
Among the deciding factors in choosing Anyline mobile scanning the speed and ease with which the technology can be used were paramount. Police forces often find themselves in high-risk and high-stress situations, with little time to waste. According to Roosen, "The less time needed (…) to write something down because I can just scan it once, the less risk there is that something could happen."
Of course, high-tech devices are only useful if they are actually used! In this respect, Roosen says NRW officers adopted the new system quickly, and enjoy using it, adding that "they did not need any kind of big introduction" to the technology. "They were shown how it works once, and then they did it."
To find out more about how the North-Rhine Westphalia Police use Anyline mobile policing in their daily work, listen to this German-language interview between our SVP Alexander Loidolt and Thomas Roosen: