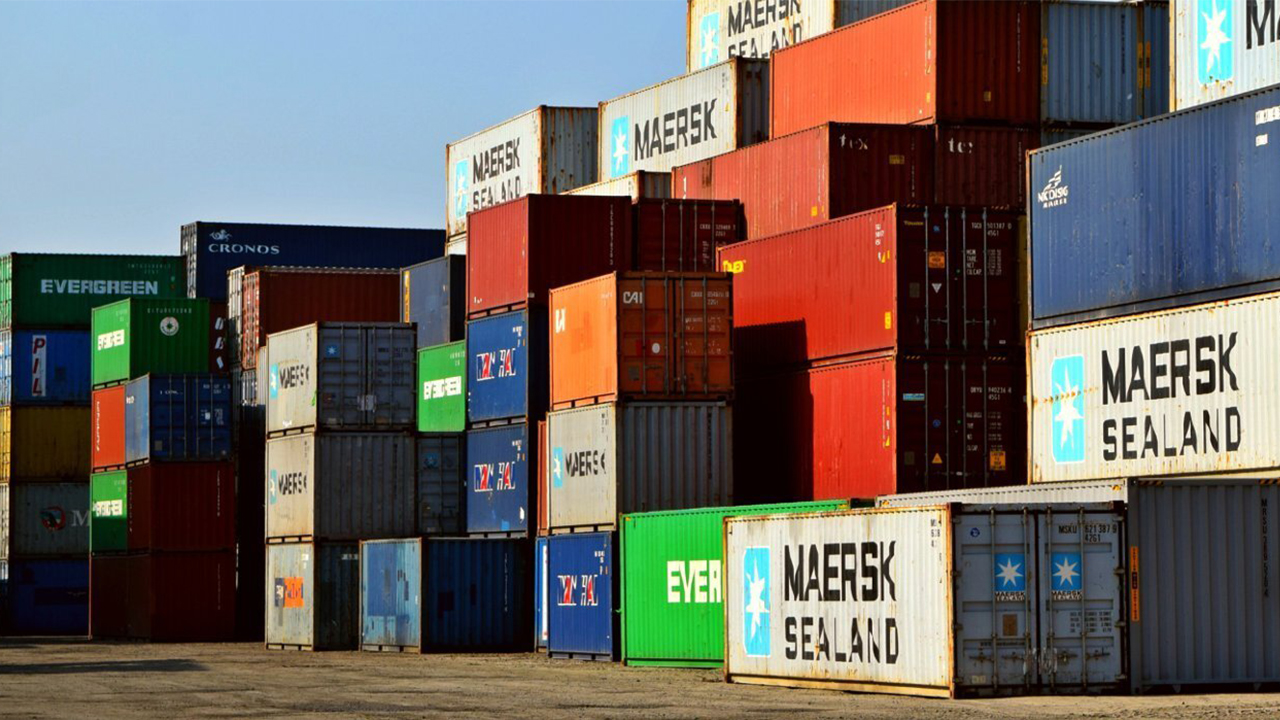 Improve Logistics & Supply Chain Management with Mobile Scanning
Modern supply chain & logistics processes have a lot of moving parts. It's an industry defined by the movement of raw materials and finished products before they reach us. In most cases, the product you're buying has traveled much further to get to the store then you have. That's why mobile scanning technology is a powerful tool for cargo tracking and verifying the delivery and transport of goods & materials.
Mobile scanning can be used to scan barcodes, serial numbers, vehicle identification numbers (VIN), shipping container numbers, and much more. Once it's integrated into your supply chain management systems or logistics tools, your staff will be able to instantly scan a variety of logistics data with high accuracy. That's why our mobile scanning solutions were named a Gartner Cool Vendor for supply chain execution.
You can scan almost all types of standardized fonts and alpha-numeric text with our mobile OCR scanning technology, combined with our best-in-class barcode scanner. You just point your mobile device at the target you want to scan and Anyline does the job! Once scanned, you can upload your scan results to your logistics database and/or SCM system – quickly & securely. This removes the need for manual data entry in your daily logistics processes & supply chain tracking.
For the full picture, check out these benefits of mobile scanning and find out if it can transform your logistic processes today!
Accurately Scan Every Step of Your Supply Chain
Anyline is 99% accurate in laboratory conditions. This can represent a huge improvement in your data gathering activities.
You need to correctly gather data in your logistic processes to ensure the successful transportation and delivery of goods. It's also necessary for stock-taking and inventory categorization. On top of that, accurate data can save your business money.
One study suggests that poor data quality cost brands up to 6% of their revenue in 2015. In 2016, a different study claimed that bad data was costing the US economy €3 trillion. In addition, a 2017 study suggests that 84% of CEOs are doubtful of the data quality they receive and base decisions on.
With this in mind, it's easy to see why accurate data collection should be a priority for any business. The logistics industry requires a high level of accurate data collection, to begin with. With improved scanning of serial numbers, shipping containers, VINs, and barcodes you're sure to reduce error rates during the transport of raw goods and finished products.
Securely Scan Logistic Data in All Locations
While there are many mobile OCR solutions that can improve your logistic processes, none of them provide you with the agility and freedom that Anyline does. That's because Anyline can scan and record data even without an internet connection.
Offline scanning lets you scan anywhere and anytime. You just need to upload the scan data to your logistics management tools & databases once you regain a secure internet connection. This makes Anyline's mobile scanning solution the perfect tool for gathering data from remote places. You can scan underground, in tunnels, on ships & freighters, or even in remote storage locations without any wifi signals. The logistics industry is full of areas that lack wifi connections or even mobile internet signals. With the offline capabilities of our scanning solutions, you don't have to worry about this anymore.
In addition to the offline scanning mode, Anyline also includes low-light detection. Thanks to this feature, the mobile device's torch gets automatically activated when there's not enough light for an accurate scan to take place.
Enabling your workforce to scan cargo & goods from all locations will enhance your work processes and gives you the ability to gather accurate & reliable data. Digitize all the relevant information to your supply chain management systems from anywhere in the world.
Efficient Logistics Processes with Mobile Scanning
Anyline can scan and process freight & cargo data in an instant. Once you find a target, you just point your mobile device at the target and our mobile scanning technology does the job! Instant scanning of serial numbers, shipping container numbers, vehicle identification numbers and barcodes significantly reduces the duration of work processes and enhance the tracking of goods & cargo.
Mobile scanning lowers the need for manual data entries from the daily routine of your workforce – enhancing the efficiency of your work processes & reducing costs. This saves you hours of unproductive working time on a daily basis.
Not only are typing and manual data entry time-consuming, they're posing a constant potential threat of invalid data entering your SCM systems & logistics inventory management tools, due to human error. Removing these black spots empowers your workforce, to focus on their primary tasks & responsibilities.
In addition, a mobile scan is up to 20 times faster, compared to writing or typing, when it comes to documenting a single piece of data. So every scan you perform is a time-saver!
Instant scanning also means that you can incorporate the scanning of incoming goods & freight, serial numbers, barcodes and vehicle identification in your real-time logistics processes & SCM systems. Unloading and reloading a cargo container takes time, which costs you money in salary or wages. You can use Anyline at the point of delivery to verify that you've received the correct cargo container or freight shipment. You can also use it to avoid sending or delivering the wrong goods to a customer or partner.
Digitizing your logistics data also reduces costs for resources like paper and storage. With Anyline, your data becomes available for your organisation's logistics database & supply management tools as soon as a scan is complete.