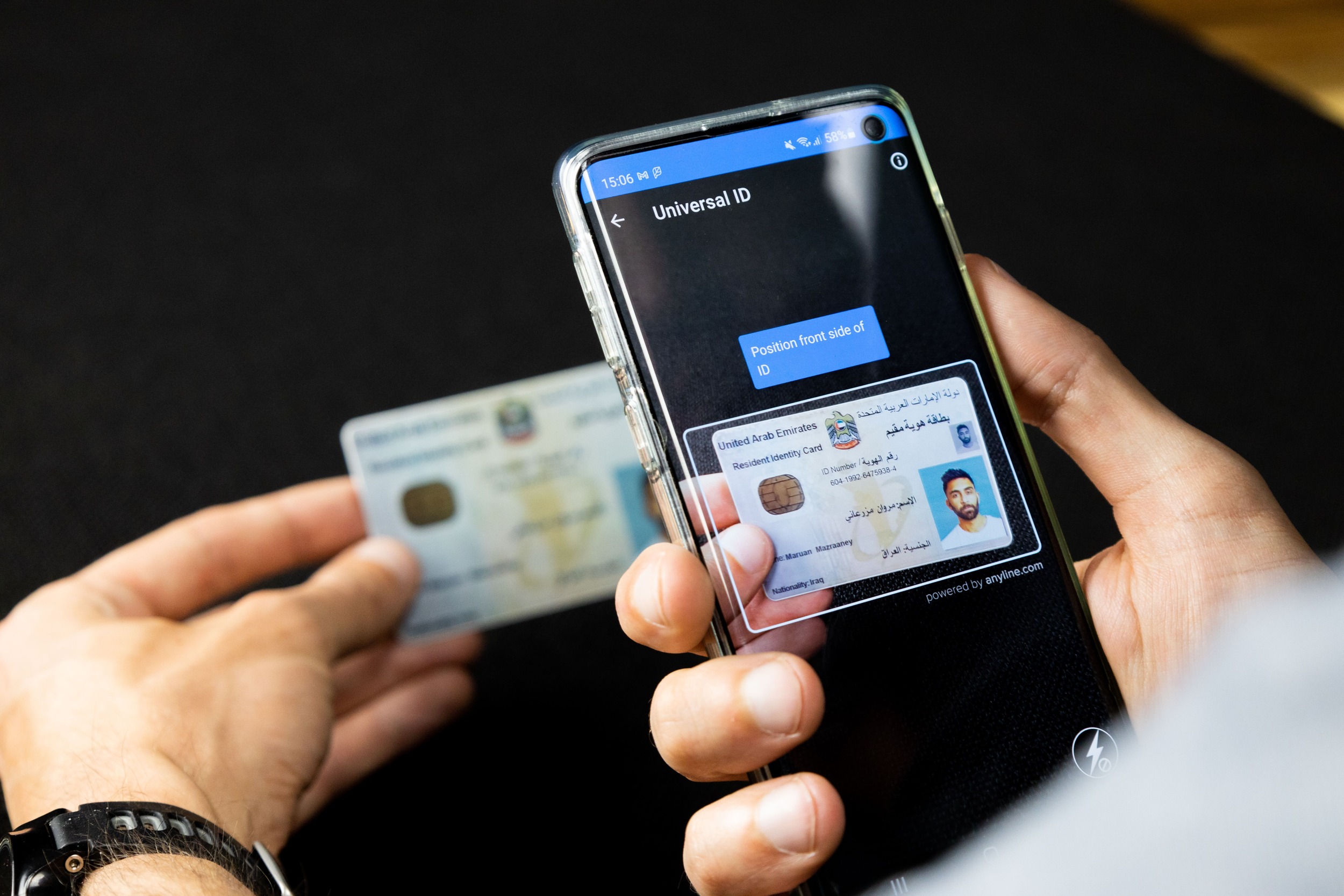 How to Scan Arabic IDs with OCR
Today, there are dozens of tasks and business processes that require some form of mobile ID card reader. From checking into a hotel or boarding a flight, to registering for a new bank account, ID scanners and passport scanners for smartphones and mobile devices are more popular than ever.
But until recently, it has only been possible to scan IDs with Latin script. However, new technological advantages in OCR (optical character recognition) now make it possible to also scan Arabic Script with any smartphone! Arabic OCR applied to ID scanning is now a reality!
To better understand this new tech, we are going to explore the following questions:
How does Arabic OCR work?

What kind of Arabic IDs can be scanned?

What are the benefits of ID scanning?

Is OCR scanning safe to use?
What are the benefits of ID scanning?
ID scanning is used in dozens of industries to identify people and verify their identities. When a company needs to record the name and identifying information of an individual, the normal procedure is to record the data from their official identity document – such as a passport, national ID or driver's license.
Using mobile ID scanning, it is possible to accurately capture the necessary data in seconds and autofill the information where it is needed. This saves the user time and is far more convenient than the alternatives. When ID information is recorded manually, either by writing or typing the information, the process is far more time consuming and often inaccurate. 
The consequences of poor data entry are manifold. For example, if a traveler's passport information is incorrectly entered during their check-in at the airport, they may not be able to board their flight! While this can sometimes be just an inconvenience, for industries like banking and law enforcement data quality is integral to their work, and mistakes cannot be tolerated.