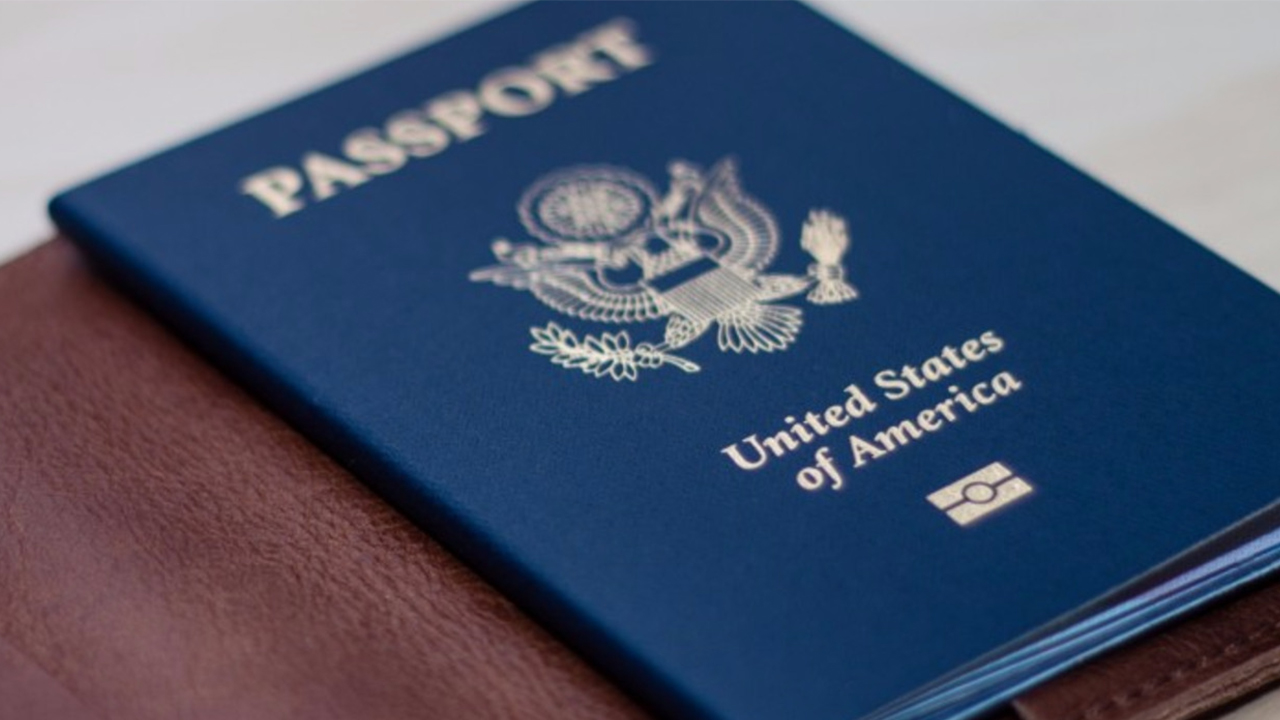 7 Features of Passport Scanning that will Benefit your Business
Passport checks and ID verification are a crucial security measure for many businesses and institutions. In some cases, they are the most complete way to gather necessary customer information.
In other cases, such as within the hospitality industry, it is required by law to acquire and store this information which is then transferred to local authorities and government bodies.
Most people would agree that manual passport checks are a tedious task even at the best of times. By using a mobile passport scanner enhanced with optical character recognition technology (OCR), there is a viable alternative to time-consuming manual processes of ID verification.
Take a look for yourself how fast and easy it is to carry out an ID verification with mobile passport scanning:
Mobile passport scanning is a fast and simple procedure that gives you access to a range of features that will improve workflows and optimize business processes.
In this article, we cover 7 of the most crucial benefits that passport scanning can bring to your business:
Mobile Passport Scanning is Faster than Manual Data Entry
Passport Scanning Works on All Mobile Devices
Scanning Passports & ID Cards Provides Agility
Efficient Data Point Extraction with Mobile Passport Scanning
Mobile Passport Scanning Optimizes Onboarding Processes
Passport Scanning Keeps Your Data Safe & Secure
Mobile Passport Scanning Has High Accuracy
Mobile Passport Scanning is Faster than Manual Data Entry
The greatest benefit of mobile passport scanning is how much faster it is compared to manual data entry. A mobile passport scanner processes data in an instant. Under laboratory settings, passport scanning is more than 20 times faster than manual data entry.
This makes a huge difference to workforces that are required to perform many ID verifications per day. Mobile scanning gives your staff more time to focus on the most important tasks.
For customers, there's nothing better than a fast and reliable service as well. One of the primary uses for mobile passport scanning is self-check-in at hotels. In many countries, hotels are required to take the passport details of guests and pass the information to local authorities. The average time of a hotel check-in can be as high as 5-minutes per room, leading to long lines and frustrated guests.
Anyline's mobile passport scanning solutions for travel & hospitality enables businesses around the world to deploy self-check-in at hotels: Guests can scan their own passport as part of the check-in process and get to their rooms much faster. Mobile scanning is an essential factor in this self-check-in process.
Scanning Passports & ID Cards Provides Agility
Smartphone-based mobile passport scanning has many advantages over using dedicated ID reading machines. First and foremost, mobile passport scanning offers you more agility.
While it's possible to scan passports efficiently with dedicated ID card readers or passport scanning devices, most of these machines are larger in size while also being cumbersome to carry around. Besides being smaller, smartphones don't need a fixed electricity supply or a charging dock to function properly, which saves space in the work environment as well.
Mobile passport scanning lets you carry a working digital passport scanner in your pocket. This makes you much more agile as you're capable of scanning a passport anywhere and at any time. In a large work environment such as an airport, security is crucial. Staying agile is important to keep services and processes working as normal.
With mobile passport reading, it's possible to create a new security checkpoint or point of service for your customers in an instant too. All you need is a smartphone with mobile scanning enabled. Most dedicated ID readers are not coming close to this kind of agility being offered. With Anyline, you can be as agile as you like without fear of your ID verification processes being interrupted.
Efficient Data Point Extraction with Mobile Passport Scanning
While making text machine-readable is the goal of mobile scanning technology, it is useful to have a human-readable version of your critical data as well. Anyline's mobile passport scanning module extracts important data points from the machine-readable zone (MRZ) of passports and IDs – making it simple to double-check all scans that got performed.
Have a look at the list of the data points that Anyline is able to extract from passports and ID MRZ areas:
All Given First Names
Check Digit for all Dates
Type of Document
Check Digit for Document Number
Person's Gender
Final Check Digit for all Stored Information
Expiration Date of the Document
Date of Birth
Check Digit for the Date of Birth
Check Digit for the Expiration Date
Country Code
Surname
It can be important to have these extracted data points available when resolving customer issues. You can also make use of this information to understand what type of customer your business is attracting or losing.
Gathering this information with the MRZ reader in one single scan is one of the fastest ways to get a more detailed overview of your customers. Based on this information and your customer's needs, you can use this information to improve your services or products even further.
Passport Scanning Optimizes Onboarding Processes
You might offer the best service possible. But it will count for nothing if you can't onboard enough customers to make your business viable. In a world where we are plagued by decision fatigue, deciding to sign up for another new service can be a bridge too far. 
So how do you make sure you get all the onboarding information you need without souring the user experience (UX)? Mobile passport scanning offers a novel solution for this: ID scanning is easy for your customers to perform but provides you with multiple data points to register them with.
Best of all, it's an almost instant process, ensuring a great improvement in UX. This reduces the chances of decision fatigue taking over, and costing you a successful customer registration. Mobile passport reading gives your customers the possibility of onboarding themselves from any location. This added flexibility improves onboarding rates and leads to more successful registrations.
Passport Scanning Keeps Your Data Safe & Secure
The majority of mobile scanning solutions on the market are offering a cloud-based service. This is a requirement for their technology but it has noticeable drawbacks. The first disadvantage of cloud-based services is that they don't function without an active internet connection.
Another major flaw in cloud-based OCR services is security issues. If your smartphone has to be connected to the internet to scan ID cards and passports, it is vulnerable to security breaches that may threaten your entire business.
ID documents as passports contain sensitive private data so it's important to handle and keep your data as safe as possible. Anyline tackled this issue by creating a mobile OCR SDK that is capable of performing offline scans. None of your scan information is ever uploaded to a cloud solution as well, as the scanning and processing of information get done directly on-device. This makes Anyline's Mobile ID Scanner one of the most secure solutions for mobile passport scanning.
Offline scanning also has the advantage of being able to function in areas with poor or no internet connectivity. This means you can still carry out security processes even if there's no active data connection available or if power is lost in your building. You can also use the mobile passport reader app in places that typically have poor signals in general such as in underground parking lots, basements, or other remote areas.