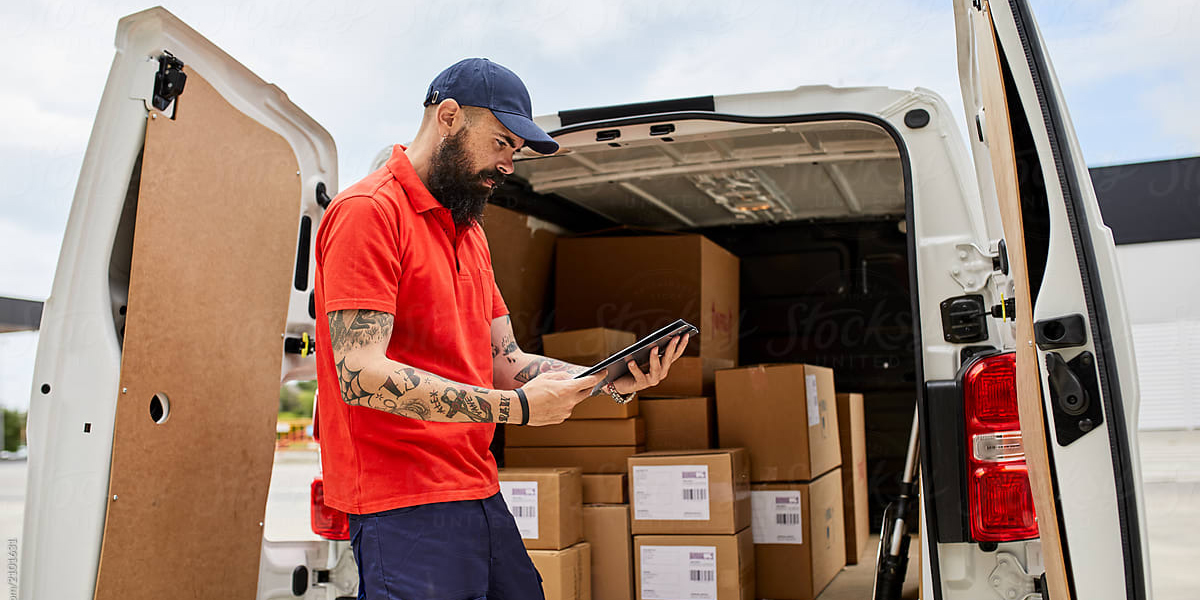 Meeting the Challenge of Increased Critical Medication Home Deliveries.
As the global pandemic lingers, delivery companies continue to grapple with managing home delivery of an increasing number of time-sensitive, high-value medication packages. Based on recent survey data collected by Anyline, most consumers do not agree with pandemic-driven new policies from delivery companies aimed at managing the increased volume of packages. To remain competitive, delivery companies will need to find a way to take on this challenge in a safe, affordable, and more consumer-friendly way.
Bloomberg recently reported that in response to the Coronavirus pandemic, FedEx Corp. and United Parcel Service Inc. have dropped the normal signature and identification rules for most package deliveries to protect customers and workers. This policy clearly goes against the grain of consumer sentiment regarding securing identity confirmation when delivering specific types of packages. Three out of four survey respondents agree or strongly agree that high-value, essential packages like medical supplies and prescriptions should require identity confirmation by the delivery organization. Seven out of ten survey respondents agree or strongly agree that restricted packages (e.g., narcotics) should require identity confirmation of the recipient by the delivery driver.
Last-Mile Home Delivery of Medications is Increasing
Home delivery of medication is a big business in the US. The New York Times reported nearly one in five Americans said they received medications through the mail, according to an Axios-Ipsos poll released on August 18, 2020. This accounts for five percent of the nation's retail prescriptions. The Times goes on to report that mail-order prescriptions delivery rose by 20 percent when the US coronavirus outbreaks spread in March, compared with the previous year. A sizeable subset of the drugs shipped are critical medicines for people with chronic and potentially life-threatening conditions like diabetes or high blood pressure. Many patients in urban and rural areas live in "pharmacy deserts" where home delivery of medication is the only option.
Exactly how many people are being affected is unclear. The major pharmacy benefit managers, including CVS Health, Express Scripts, and OptumRx, will only say they are closely watching the situation.
The only way really to guarantee that patients are receiving their medication at home is for the delivery enterprise to capture the recipient's identification. Delivery companies need to figure out a way to do this at a safe distance to ensure the continued health of the delivery drivers and consumers. Leaving medication inside a storm door, on a stoop, or even in a mailbox leaves too much to chance and diminishes consumer confidence. Especially now because this is a bad time to be in the hospital for a chronic condition that becomes out of control.
What Delivery Enterprises can do to Optimize the Last Mile Delivery Process for Medication
Simply put, every delivery company needs an inexpensive, reliable way to capture not just proof that a medication package was delivered, but that it was delivered to the end-user or a caregiver of legal age. Most delivery enterprises equip drivers with dedicated handheld scanning devices that enable them to record that a package has been delivered and perhaps even take a picture showing "proof" that the package was dropped at the correct address. In most cases, delivery drivers equipped with dedicated scanners are not capable of capturing a recipient's signature at a safe distance and even less likely to be able to capture a recipient's identification.
Anyline technology disrupts this ineffective process and enables delivery drivers to use ordinary smartphones to record the delivery and capture the identification of the recipient from a safe distance, thus guaranteeing the package ends up in the right hands. Integrating Anyline's barcode scanning and optical character recognition (OCR) capabilities into your mobile app turns any smartphone camera into an enterprise-grade scanning machine and enable drivers to quickly, easily, and affordably complete the delivery process. Delivery companies can equip drivers with low-cost smartphones or institute a "bring your own device" (BYOD) policy that enables drivers to use their own smartphones and the Anyline-powered mobile app to capture recipient IDs and complete deliveries at an even lower cost. Anyline technology is super-easy to integrate and requires absolute minimum training for users to start scanning. What's more, robust Anyline scanning technology can also be used by staff in distribution centers to tighten up the supply chain and reduce the incidence of lost packages.
Let Anyline help you to take your last-mile delivery workflow to the next level and delight customers and end-users alike.
Get a demo app or contact us to learn more.