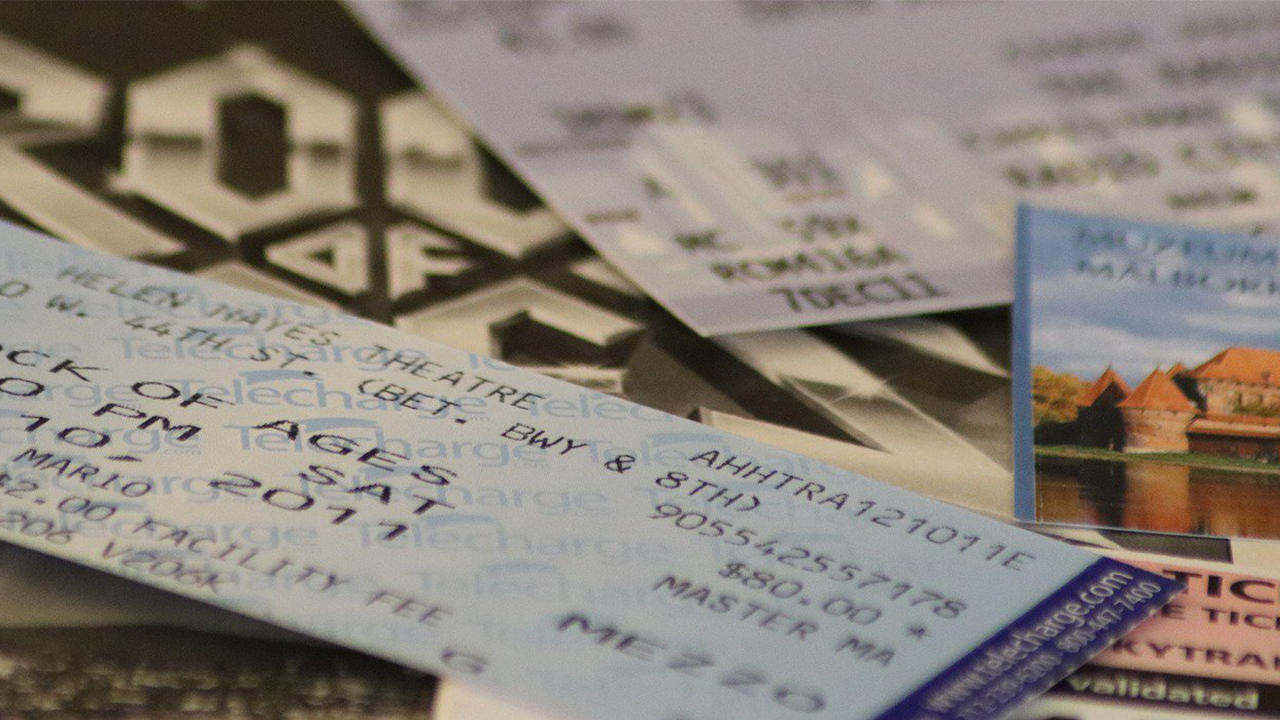 How to Improve Events with a Mobile Ticket Scanner
Instantly digitize tickets & optimize entry points by creating your own mobile ticket scanner app with smart data capture & mobile scanning.
Hard copy tickets are a cost-efficient and versatile solution for most events. Having said this, they can create issues for your event too. The first issue to consider is bottlenecks at access points to your events. Event staff needs time to read tickets and instruct attendees. This can cause excess queueing which should be avoided at all costs.
Another issue is that hard copy tickets are an analog solution in an increasingly digital world. While they may be perfect for the majority of cases, mobile and digital tickets offer much more functionality.
That's why a mobile ticket scanner is a perfect tool to handle access management at your event. They can be used to instantly digitize hard copy tickets and remove all the stresses that this ticketing method brings to your processes. Find out below how you can do this and more with a mobile ticket scanner app for your events.
Mobile Ticket Scanners are Fast & Accurate
One of the biggest issues when it comes to checking tickets is accuracy. Even the most experienced member of your event staff is capable of making mistakes. Stress, fatigue, and distraction can all cause staff to misread tickets.
On top of that, manual reading of tickets is time-consuming. Guests and event attendees often need to wait in line to have their tickets checked by a member of the event staff. With mobile scanning, ticket verification is instantaneous no matter which type of verification is needed – whether serial number or barcode. This means shorter wait times for your guests and a more positive overall event experience.
Anyline's mobile scanning technology offers an accurate and instant solution that eliminates the hassle of manual reading and improves the quality of the data you collect. In laboratory settings, the accuracy of Anyline was found to be +99%. The data you collect can be analyzed to improve your processes and deliver an even better event experience.
Improved data sets have also been shown to benefit businesses. One study suggests that poor data quality cost brands up to 6% of their revenue in 2015. In 2016, a different study claimed that bad data was costing the US economy €3 trillion. In addition, a 2017 study suggests that 84% of CEOs are doubtful of the data quality they receive and base decisions on. Getting the best data possible about your guests will help to make your events much more efficient and cost-effective.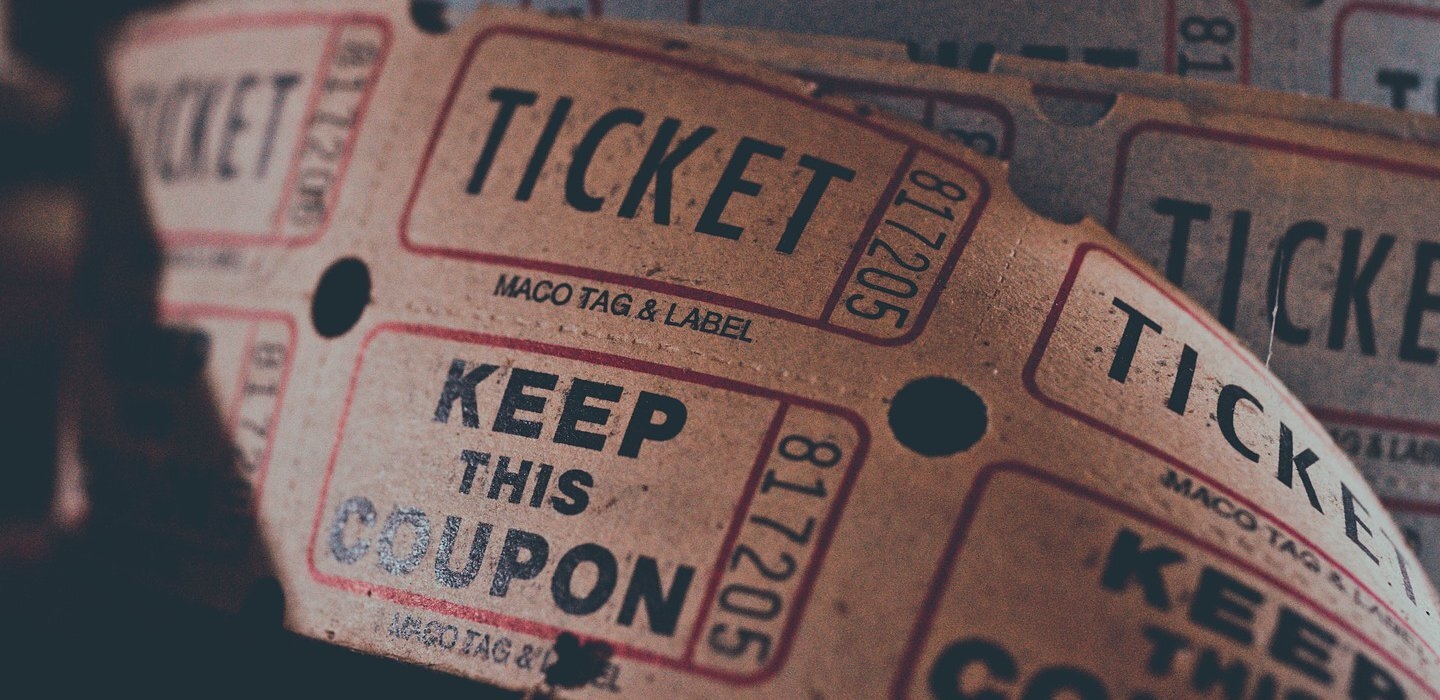 Mobile Ticket Scanning – Anywhere & Anytime
At Anyline, we know that you need a robust solution that you can take anywhere. That's why we thought of everything you need to scan tickets in all locations. And even in all conditions. Mobile ticket scanning from Anyline works even when you don't have an internet connection. All the scan data is processed on your device for the best results possible.
We chose this edge computing method of scanning with mobility and security in mind. Not only can you take scans anywhere you go, but that scan data also will not be uploaded to the cloud for processing. Mobile OCR via the cloud unnecessarily exposes your data to security vulnerabilities. This may be unacceptable for your event attendees if they need to submit personal or business details to register for an event.
Once an offline scan has been performed, you can return to an area with a secure connection and upload all your scan data to your database. With full scan operability and security measures in place, offline scanning is perfect for scanning tickets in any part of your event venue. You can even perform scans in the stands of your stadium or backstage areas.
And if that's not enough, you'll be happy to hear that Anyline even works in the dark. We know that venues can have spots where it's not possible to have full lighting. To counter this, we've added an automatic torch detection feature that will activate if Anyline is unable to read your tickets.
Scanning in all locations is a must-have feature for any event company looking to adopt mobile scanning. Anyline empowers your staff to be mobile and responsive at all times, thanks to this advanced operability.
Mobile Ticket Scanners are Simple to Use
Mobile ticket scanning works everywhere and can save you time and money. However, the best feature of this mobile OCR technology might be how simple it is to use. The procedure for scanning all ticket types is the exact same. You point your device at your scan target, line up the ticket inside the cut-out area on the screen and then Anyline does the rest.
Anyline also removes the need for your staff to carry outdated and cost-inefficient dedicated devices. By equipping your event staff with a modern smartphone instead, they'll be able to take advantage of all the benefits that mobile devices offer.
Your workforce will require little to no training in order to start scanning accurately. This is in sharp contrast to dedicated devices that require detailed training to operate and maintain. All your staff need is a brief introduction to your scanning app and the rest of the actions should be familiar to them.
How Canon Enhanced Customer Experience with Mobile Ticket Scanning
Canon invited important customers and companies to a forum to present the newest technology and processes. It was also the premiere of the Anyline SDK as a part of an event solution.
Through the Anyline OCR SDK it was possible to:
Gamify individual booths and offer a new experience for participants
Get detailed numbers on the most popular topics, the number of customers etc…
Customize the info material for every single participant
Mobile Scanning as Part of an Event Solution
Anyline provides a mobile scanning SDK, which can be implemented in the event app and allows visitors to scan their credentials for different reasons. At the booths, the event host has to provide mobile devices to run the mobile scanning application.
The Customer Journey
The visitors get their badges and scan them for entry and registration via a mobile device.
They visit booths and register their interest in their preferred solutions.
They scan their event credentials at the end of the day.
Later, they receive a customized brochure tailored to the booths they attended in the mail
Now the visitor is happy about a perfect customer journey and experience. And the event host has detailed information about attendees and can provide a better target-oriented experience in the future.
Customer Analysis
Imagine you are hosting a big fair or event with dozen of exhibitioners. It's impossible to analyze which was the most popular booth or how many visitors watched the talk from a specific company. Or should we say it was impossible? Through the Anyline event solution, any registration for info material or talk can be processed through the application. After the event, you will know
how many visitors you had
the most popular topic, booth, company etc.,
which talks, workshops were fully booked and which weren't
how many visitors have used provided services
and much more!
All the gathered information will help you to optimize your next event in a new dimension. This should lead to more cost-efficient events that also provide an improved event experience.
Bridge the Gap between Analog & Digital Data
Improve time-intensive business processes and remove redundant tasks from the daily routine of your workforce in an instant.
Get in touch with us today and find out how you can save time and reduce costs with mobile scanning technology. Anyline solutions for smart data capture are easy to integrate into your apps and websites.