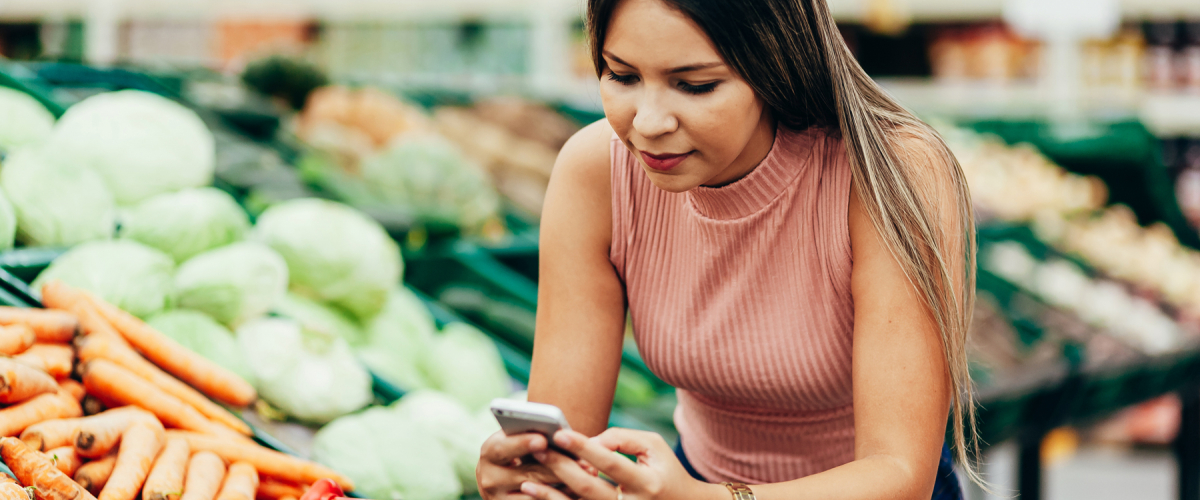 How to integrate a barcode scanner to develop a Self-Scan App
If you consider offering a Scan-and-Go shopping experience to your customers, the first thing to do is to develop a self-scan app with a barcode scanner. In this blog, we'll provide you with a step-by-step guide on some of the most common questions people ask, making it easy to integrate Scan and Go to your stores!
1. Why should you develop a self-scan app?
Self-scan shopping, or 'scan-and-go', is a method of independent shopping that has been around for a few years, but gained popularity during the coronavirus pandemic. There are a number of reasons for this change, which were captured in our recent survey.
This report indicated numerous shifts in retail habits, for example:
1 in 3 say fast shopping trips are their priority. The second most important factor is having an independent shopping experience. In fact, only 16% prioritize interacting with retail workers.
Consumers want to use technology to help them. About 76% used scan and go to help them social distance during the pandemic. And, 79% reported wanting to be able to continue to use it.
In summary, customers want faster, more independent shopping experiences. And with consumers already using their phones when shopping, it makes sense to offer Scan and Go as an option which fulfills all of these desires.
3. Should I build an app in-house or with a 3rd party?
Depending on your business, you may wish to make your own app in-house or work with a third party organization to create the self-scan app. To make that decision consider the following.
What is the size of your company? Creating an app in-house is likely beneficial to larger organizations because of the resources it requires. With Anyline's SDK, your development team can easily integrate our barcode scanning technology into an iOS or Android App for your customers to use.
For other companies, working with a third-party app may work better. If your company lacks the IT manpower to build and maintain an app, there are many reliable integrators and service providers who can assist you in creating the perfect solution. If you think this is the right option, we can suggest partners who can assist you.
5. How can I protect my user's data, privacy, and security?
Retailers need to consider security and privacy when creating scan-and-go apps. This is a big concern for many shoppers. One step is to ensure that no matter who you work with, they have ISO 27001 certification. This ensures that they will comply with the gold-standard for data security, have procedures in place to protect sensitive information, and conduct ongoing risk management and security checks. They also ensure the network is protected.
6. How can Anyline be integrated?
Anyline works with Android, UWP, and iOS smartphones. Consumers use their own smartphone with the app on it to scan products. That means it is an inexpensive investment. The SDK is easy to integrate and is backed up by hands-on support from customer service teams that are readily available to help. It offers support for common integration frameworks including Xamarin, React Native and Cordova. Test it for yourself today with our demo app, or get a 30-day free trial of our SDK.