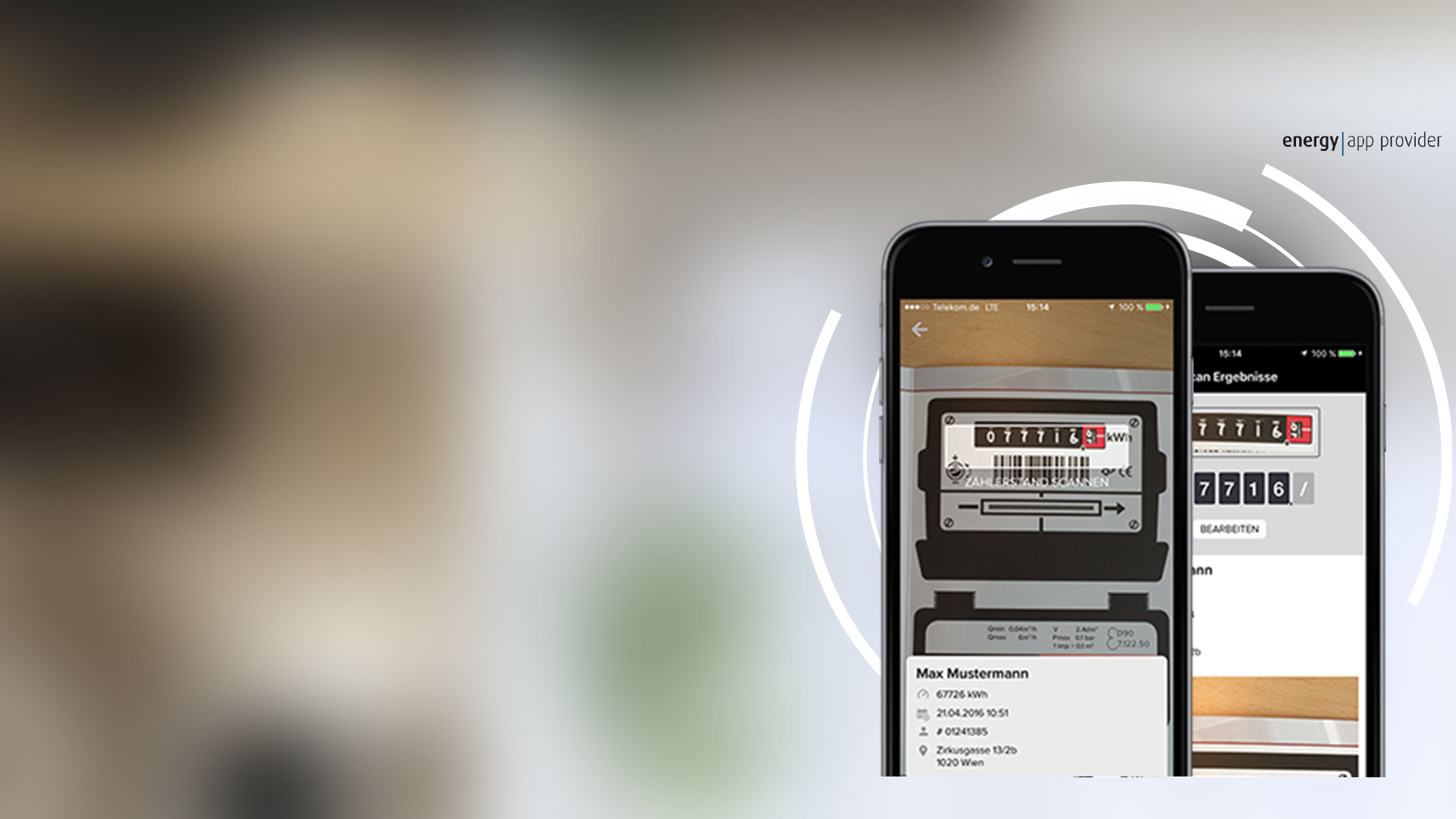 How energy|app provider Powers Smart Living Apps with Mobile Scanning
Discover how mobile scanning improves the smart living apps of energy|app provider and helps them to provide unique solutions for the German energy sector.
con|energy ag is a consulting and service company that provides tailor-made and unique solutions for the German energy industry.
As energy companies and utilities digitally transform their services, there is a growing need for customer and workforce apps, which make it easier to manage energy use. Responding to this need, con|energy ag formed energy|app provider, a company that creates apps for the various touchpoints along the customer journey.
The Vision
energy|app provider wanted to create a smart living app for utility and energy companies. These apps would give customers useful information, energy-saving tips, and other services concerning their energy consumption. What's more, if there were power faults, the apps would be used to assist customers and provide location-specific services.
The smart living apps were developed both for iOS and Android platforms, and work on smartphones, tablets, and even smartwatches. But to bring the app to the next level, energy|app provider wanted to empower customers to collect their own utility meter values and send the results back to their provider.
This innovation brings multiple benefits to utility companies and their customers. Firstly, mobile scanning technology is far more accurate than manual data entry. Customers often make mistakes when reading their own meters, but with Anyline, these errors are removed. Not only is this more convenient for customers, but it also results in better data quality for the utility company.
Scanning is also 20 times faster than any kind of manual data entry, saving customers time, and improving their user experience.
As a result of working with Anyline, energy|app provider was able to make a superior app for the utility industry, giving customers the power to manage their energy consumption with ease and precision, on any standard mobile device.