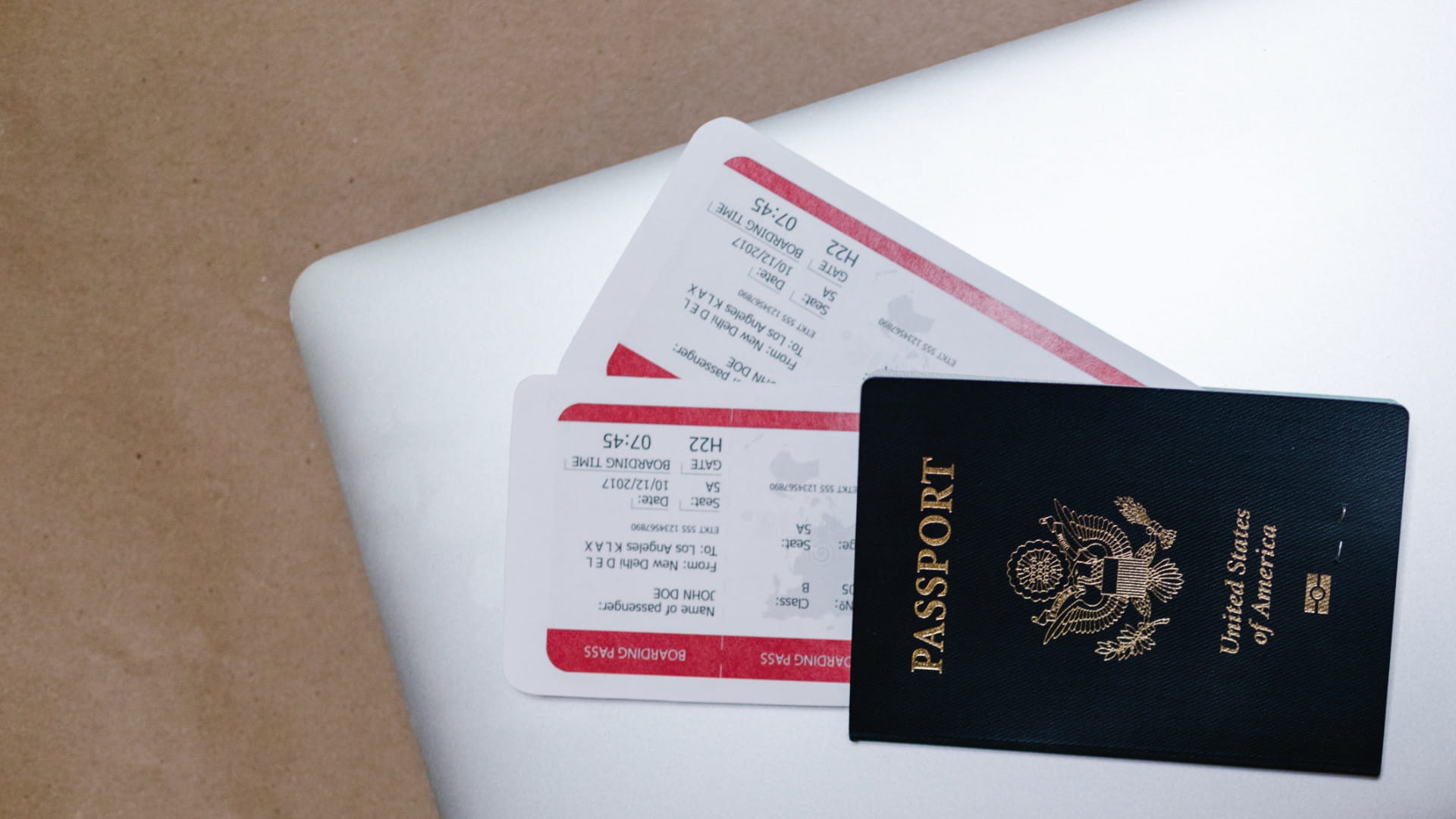 How Mobile Passport Scanning Saves Time & Reduces Costs
Mobile passport scanning is a fairly recent innovation when it comes to the personal identification process. It has been driven by advances in optical character recognition (OCR) technology and the rapid improvements in smartphone capability. Today, mobile OCR technology can use a smartphone's camera to read the code found on passports and IDs, called a machine-readable zone (MRZ), and extract all data points for further processing in an instant.
This offers huge opportunities for hospitality & travel companies, as well as and many other industries, to save time and resources.
Mobile Passport Scanning is Accurate
Using a mobile passport & ID scanners will significantly improve accuracy compared to the traditional process of typing data manually.
People frequently make errors when entering long lists of information, especially when tired, overworked, or stressed. By contrast, mobile scanning solutions like Anyline can read and record passport information with a 99% accuracy rate, a number that continues to grow with each passing day.
Automating such data entry brings huge value to both businesses and their customers. Businesses lose untold millions every year because of poor data. One study suggests that poor data quality can cost brands up to 6% of their revenue, while another found that bad data was costing the US economy €3 trillion annually.
Poor data affects confidence within the business and negatively affects decision making. This was proven by a 2017 study that found 84% of CEOs are doubtful of the quality of data they receive, even though it is what they must use to make significant choices for their business.
A Secure and Accurate Passport Scanning Solution
Improving data quality isn't the only benefit of using OCR-enhanced mobile passport and ID scanning. By implementing a secure mobile scanning solution from a reputable vendor like Anyline, businesses can also ensure the highest level of security for their data. This is because all data is processed on-device, rather than transferring data to the cloud.
As a result, all the data collected remains in your control, and cannot be intercepted by 3rd parties. Another benefit of on-device data capture is that it will work even when you have no internet connection.
These enhanced security benefits are among the main reasons Anyline is the trusted partner of police forces around the world.
Whether mobile scanning is being used by a police officer on patrol, a security guard doing security checks, or a business registering new customers, reliability, and performance is key.
Anyline's mobile scanning even works in all conditions, including bad weather and poor lighting conditions. In fact, our solution will automatically activate your phone's torch when it doesn't have enough light to work. This means you can perform scans at any time and in all locations.
How Mobile Passport Scanning Makes Your Workforce More Agile
Until recently, the only way to scan ID cards and passport MRZ was with a dedicated, static device. To use border patrol as an example, these devices are clunky, expensive, and require special training to use. Even the current device alternatives required specific charging docks that take up space in the work environment.
With mobile passport scanning, your workforce can perform the same functions with any standard mobile device.
Having this kind of power in your mobile device adds a new layer of agility to your workforce. For example, mobile passport scanning makes it possible to create a new security checkpoint or point of service for your customers in an instant. All you need is a smartphone with mobile passport scanning enabled. Static MRZ readers can't come close to offering this kind of agility to businesses. With Anyline, you can be as agile as you like without fear of your scanning processes being interrupted.
Data Point Extraction with Mobile Passport Scanning
One of the biggest benefits of mobile passport scanning is the ability to extract data points from the scans you perform. Anyline lets you extract up to 14 different data points from passports and ID cards, including:
All Given First Names
Surname
Check Digit for all Dates
Type of Document
Check Digit for Document Number
Person's Gender
Final Check Digit for all Stored Information
Expiration Date of the Document
Date of Birth
Check Digit for the Date of Birth
Check Digit for the Expiration Date
Country Code
This information can help with a number of different processes. However, most businesses collecting the information are aiming to improve their check-in & onboarding processes. By integrating Anyline's OCR passport scanner onto your website or mobile app, your customers can sign up for your services in an instant. Once they scan their ID card or passport, you'll have enough information to create a profile for them.
This method of mobile check-in / mobile onboarding has a number of advantages over typing. First of all, you can collect vital information about customers without having them fill out a profile or by pestering them with surveys and polls. You can also be assured that you're receiving valid information as it comes from an individual's ID.
The other main benefit of this onboarding process is that it is very easy for customers to complete. This improved user experience makes the entire onboarding process smoother for customers and businesses alike.
Mobile Scanning is Easy to Perform & Works on Any Mobile Device
In addition to being highly effective & reliable, mobile scanning is simple to perform. The Anyline SDK comes equipped with a range of OCR and barcode scanning solutions that make it as easy as possible to pick up and use.
For targets like passports and ID cards, you can place them on a table or hold them in one hand while you point your smartphone at them. Anyline will then provide you with the feedback you need to successfully complete your scan.
Once your scan target is within the scope of your camera, our mobile scanning solution will provide a cut-out area for the scan target. When the scan target is lined up inside the cut-out, Anyline will automatically take a scan. There's no need to click to activate the mobile OCR technology. Anyline also provides additional warnings if the camera is shaking or the scan target isn't correctly aligned.
Anyline's SDK is supported on a large range of mobile devices for iOS, Android, and Windows phones. As well as that, Anyline's mobile scanning SDK can be integrated with frameworks such as React Native, Cordova, and Xamarin, and other platforms. This means you can integrate Anyline into your website, or create cross-platform versions of mobile apps without worrying about compatibility.