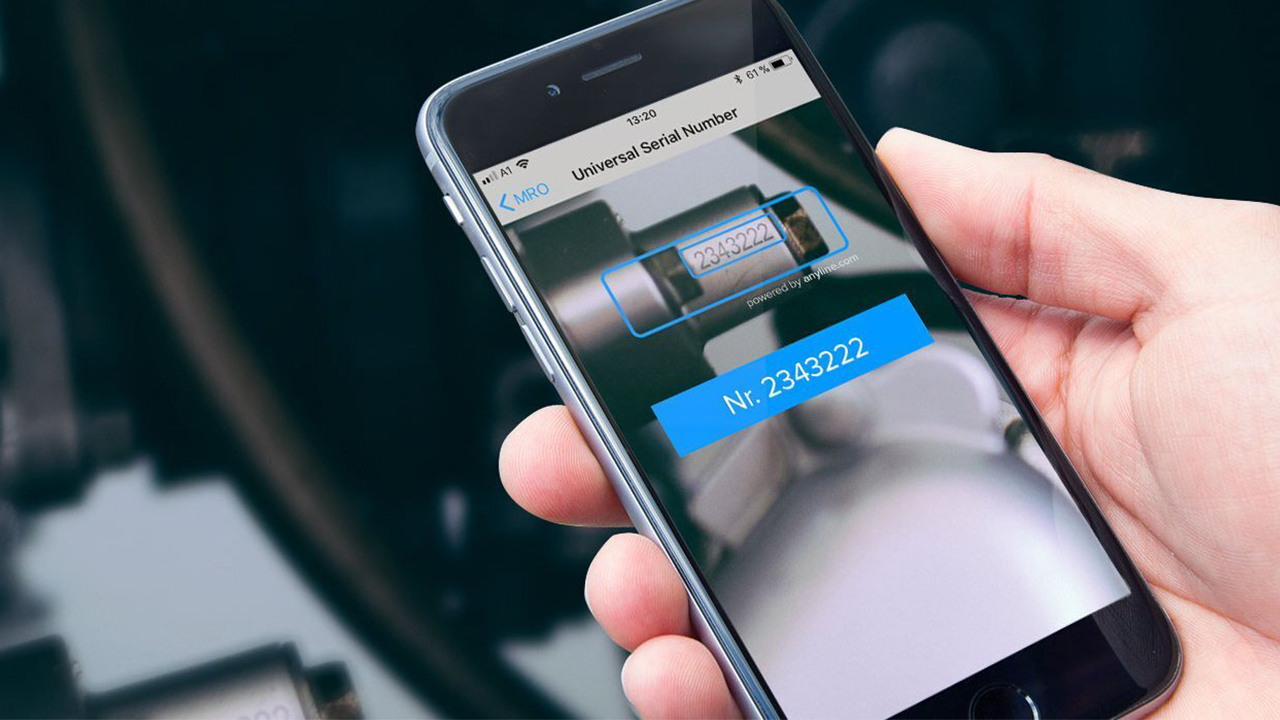 Boost Your Workforce Efficiency with Serial Number Scanning
Serial numbers are ever-present in today's business world. They're used in production, printed on finished goods, and are used to track every process in between. That's because there are many benefits to using standardized serial numbers.
You can use them to track a product through every phase of the supply chain. You can use them to verify the authenticity of a product. You can even use them to identify products you're unfamiliar with.
But in all these scenarios, identification or verification of a product requires you to first find the serial number. Then you need to write it down or type it into your database. Serial numbers normally consist of letters and numbers of a set length. Depending on their length, they can quickly become tedious to work with.
And if you use manual data entry to handle serial numbers, then you could be at risk of corrupting your own data. Even the most professional and well-trained employee is capable of making typing mistakes. Factors like fatigue, stress, and distraction make it impossible for a human to perform perfect manual data entry over a certain volume of data.
Mobile Serial Number Scanning doesn't have any of these problems. It performs flawless scans every time and can upload the results directly to your backend. It's the perfect tool for boosting workforce efficiency. Learn more about how it works below and find out if mobile serial number scanning can help your business save time & money.
How a Serial Number Scanner Improves Data Accuracy & Data Quality
You can significantly improve data accuracy with mobile scanning solutions. Our mobile OCR (optical character recognition) technology is capable of scanning serial numbers with +99% accuracy. This is much more accurate than entering data manually.
The reason for that is that typing and writing mistakes will creep into any data set that relies on people entering data themselves. No one is capable of entering the correct data 100% of the time. OCR-enhanced mobile serial number scanning eliminates these mistakes from your processes.
Not only can you remove mistakes this way, a mobile serial number scanner offers instant results. This creates a huge advantage with regards to speed for processes that involve mobile scanning technology rather than typing. For example, in the case of mobile meter reading, scanning was found to be 20 times faster than writing or typing readings. This means, that you can see immediate results from all of your scanning activities in real-time.
The Importance of Gathering Accurate Data
Improving your data accuracy can save you money and make it easier to make important decisions for your business. One study suggests that poor data quality can cost brands up to 6% of their revenue. Another study claimed that bad data was costing the US economy €3 trillion. In addition, a 2017 study suggested that 84% of CEOs doubt the quality of the data they receive and base their decisions on.
Gathering serial numbers with mobile scanning offers a clean and simple solution for data collection without any of the headaches of deciphering handwritten reports or performing tedious manual data entry. But best of all, mobile scanning technology gives you the accurate data you need to make the right decisions.
This new level of agility empowers your workforce to perform serial number scans on the go. You can use this to improve service and make your workforce more responsive to changes in everyday business. For example, you can create a new product testing zone or a workforce checkpoint in an instant. All you need is a regular mobile device and the mobile serial number scanner from Anyline.
Another advantage of data processing being performed directly on the mobile device is that all of your data remains secure until you upload it to your network and backend systems. None of your sensitive or private data gets sent to 3rd party cloud services for processing. This level of security is perfect for an agile workforce. Once your serial numbers have been scanned, you can then upload it to your backend via a secure internet connection.
Anyline's mobile scanning solutions also feature an automatic flashlight activation for low light environments, to empower your users to take successful scans – no matter what kind of conditions they are facing. This makes Anyline the perfect solution for scanning serial numbers that are either too difficult to read with the human eye or that have been printed in hard to reach places.
As well as these benefits, you'll no longer need to waste time with dedicated devices or paperwork. Mobile scanning is a paperless process that can completely digitize your interactions with any kind of serial numbers of goods & materials, supporting you in the digital transformation of your business.
Mobile Serial Number Scanning – Easy & Simple
Our mobile scanning solutions work on all regular mobile devices and can be integrated into existing mobile apps as a white-label feature – for a native look and feel. This also makes mobile scanning technology far more intuitive than using a standalone scanner, which typically requires special training to use. These scanners require dedicated charging stations as well.
On the other hand, with our mobile serial number scanning solution, your workforce can just install an app integrated mobile scanning technology on their company or personal mobile device and begin scanning just a few moments later.
Not only is it simple to get started, Anyline uses haptic feedback to guide users towards completing successful scans. Your workforce will receive feedback if their device is shaking too much or if they need more light. All they have to do is line up the serial number they want to scan within the cutout area of the mobile app. Once this happens, the app will automatically take a scan of the serial number. There's no need to press any buttons, just point at your target and take your scan.
Get Feedback on Workforce Behavior
One of the biggest benefits of mobile scanning is that it digitizes processes that, until now, have only been manageable offline. Integrating mobile scanning into your processes means you can bridge the gap between physical and online processes. And having a digital representation of these processes opens up huge opportunities for optimization.
You can create a clear picture of how well your processes work with the behavioral data you'll gather from mobile scanning technology. This will show you when and where your workforce scans the most. You'll then be able to assign more staff to cover problem areas or you can make recommendations for the better use of time and resources.
And if your customers need to scan serial numbers, it's a great opportunity to measure the success of your onboarding processes. Mobile scanning solutions create digital records that let you know how often customers interact with your products or services. Lead the digital transformation by optimizing customer onboarding processes with mobile scanning technology.