Freight Management Optimization with Mobile Scanning
Freight management is a process with a lot of moving parts. And while most cargo tends to look the same, their contents differ greatly from container to container. That's why it's crucial to make sure you send your freight where it's meant to get to.
Unfortunately, our best efforts aren't always enough to ensure that cargo ends up in the right place. Human error can cause a piece of freight to end up on the wrong side of the world or have it delivered into the hands of the wrong person. These errors bring unnecessary costs to logistics & shipping companies as well as their suppliers.
With Anyline, the chance of human error disrupting your supply chain processes is greatly reduced. Mobile cargo scanning removes typing and writing from your logistics processes. These two activities are the source of most human errors in freight management. At the same time, mobile scanning can streamline processes in logistics to make them work faster and more efficiently. Find out more to see if mobile scanning technology is the perfect solution for your cargo management needs.
You can significantly improve data quality within your freight management system by adopting mobile cargo scanning. This improved data gathering has a number of benefits for businesses. One study suggests that poor data quality cost brands up to 6% of their revenue in 2015. In 2016, a different study claimed that bad data was costing the US economy €3 trillion. In addition, a 2017 study suggests that 84% of CEOs are doubtful of the data quality they receive and base decisions on.
With this in mind, it's easy to see why accurate data collection should be a priority for all businesses, but especially for the key players in the cargo, freight & logistics sector.
Perform Mobile Cargo Scans Anywhere
While there are many mobile OCR and barcode scanning solutions that can improve freight management, none of them provide you with the agility and freedom that Anyline does. That's because Anyline can scan and record data in any location – even without an internet connection or WIFI signal.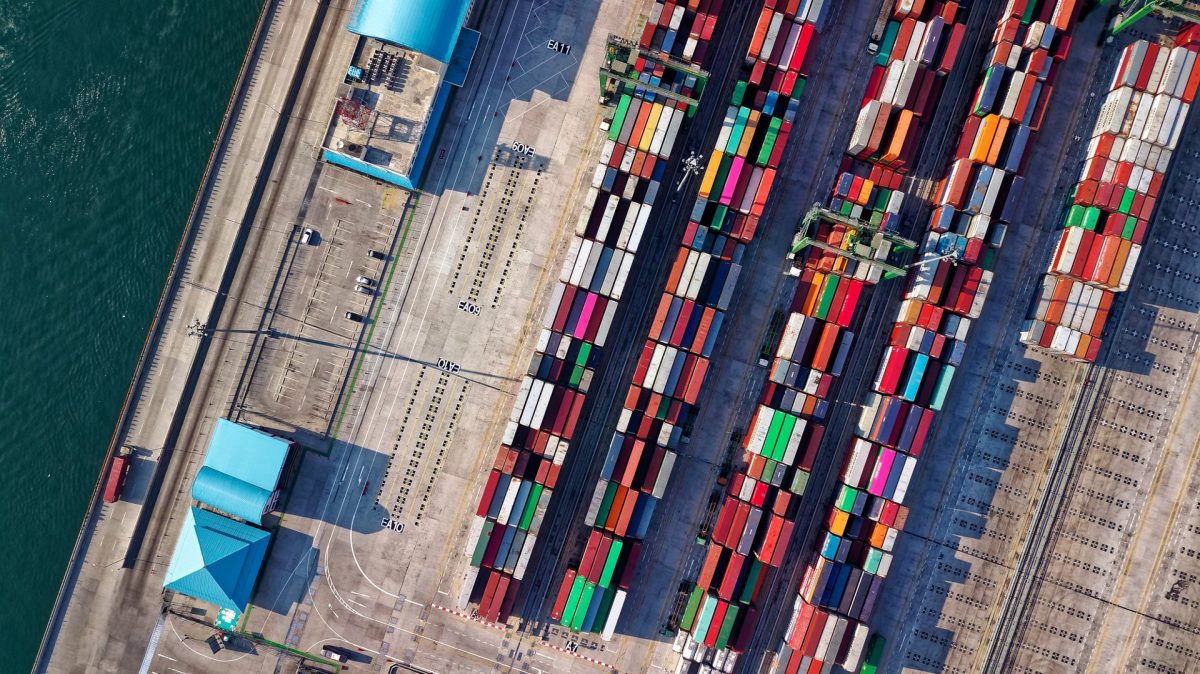 Offline scanning ensures that all your scan data is kept secure and provides you with a truly mobile solution. This makes Anyline the perfect tool for gathering data from remote places.
Dockland, freight yards & intermodal terminal stations for example, often lack the infrastructure needed to perform online scans. With secure offline scanning, you can scan shipping container numbers or freight manifests & documentation in an instant and upload the results when you regain an active internet connection.
In addition to the offline scanning mode, Anyline also includes low-light detection. This mode automatically activates the mobile device as a torch, when there's not enough light for an accurate scan to take place.
Enabling your workforce to scan from all locations will transform the data gathering processes of your cargo management. You'll be able to digitize all the relevant information you need from anywhere in the world.
Instant scanning also means that you can incorporate shipping containers and document scanning in your real-time processes. Unloading and reloading any intermodal container takes time, which costs you money in salary or wages. You can use Anyline at the point of delivery to instantly verify goods, to make sure that you've received the correct ISO container or freight shipment. You can also use it to avoid sending or delivering the wrong cargo to a customer or partner.
Cross-Platform SDK for Mobile Data Capture
Anyline's mobile scanning technology is available to integrate with your mobile app as a cross-platform SDK. Test out our fully supported solutions on Android, iOS, and Windows devices today. Download out mobile SDK and begin your 30 days free trial to see how mobile scanning can revolutionize your services and processes!
The SDK demo includes access to all of the following solutions:
Optimize Freight Management & Cargo Tracking Today
Create your own mobile shipping container scanning app or let us support you with the integration of mobile cargo scanning into your logistics management. Mobile data capture helps you to bridge the gap between your analog and digital data. Optimize workflows, work processes, and remove redundant tasks from the daily routine of your workforce in an instant.