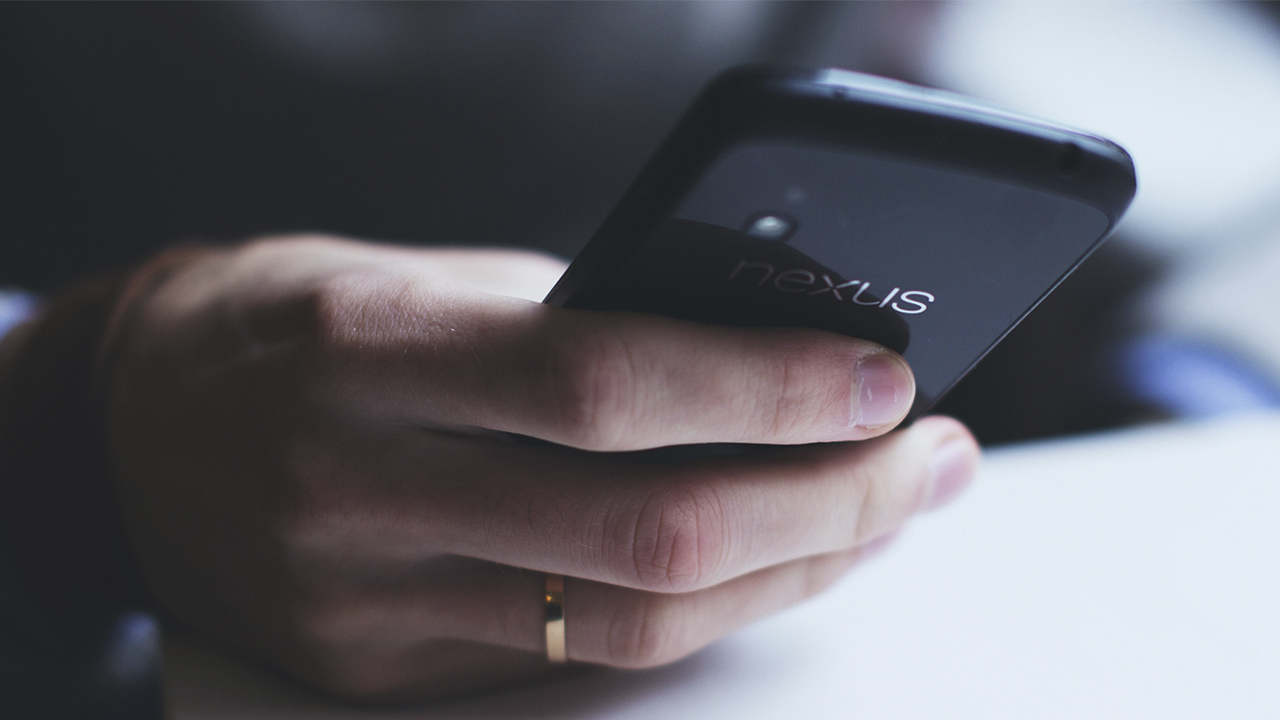 5 different ways to Enhance User Experience with Mobile OCR
Mobile scanning solutions are becoming increasingly prevalent in everyday business life. The trend started in the banking industry, which pioneered ID and IBAN scanning (International Bank Account Number) to simplify onboarding and payment processes.
But now many other industries are turning to OCR (optical character recognition) technology to make life easier for their customers.
Below, you'll find some great examples of how to upgrade the UX (user experience) on your company website or app with Anyline. These examples show how using OCR can be a simple and practical way of making life easier for customers, while also bringing significant business advantages.
The article will also discuss the added benefits of using mobile scanning technology for businesses, such as improving accuracy, optimizing workflows, reducing costs, and improving data quality.
Check out these uses of mobile OCR and find out how to improve your UX:
Take a closer look for yourself and  try our demo app. If you'd like to discuss your ideas and projects, feel free to get in contact with us.
Hotel Self Check-in
Hotel check-in can be one of the most stressful moments of any trip away from home. Finding a complication with an accommodation reservation is a nightmare scenario.
But with the advent of online reservations on sites like booking.com and Airbnb, things have got a lot easier. You can now check reviews for all your options before you book. You can even message the staff about any special requirements you have in advance.
However, there can still be roadblocks to making your stay as pleasurable as possible.
What if you are arriving after reception hours? Have you been delayed on your way to your destination? What if your stop at the hotel is just a quick pitstop before getting to a conference or concert? Will you be assured of a quick check-in during peak arrival times?
How Clizzz Enables Contactless Check-in for Guests with Passport Scanning
In most hotels or rental accommodation, check-in is still a process that depends on the availability of the staff. Usually, the receptionist or owner needs to record your passport details to confirm your booking, and to pass on your details to the local authorities.
They do this by typing your details into their hotel management system, or by creating a photocopy scan of your passport. In both cases, the average completion time of these processes is 5 minutes.
But innovative companies are already turning to mobile OCR to enable online self-check-in. This way, guests can simply scan their own passport on the hotel website or app and do their own check-in securely. Rather than waiting in line, they can complete the process in seconds – with perfect results!
This innovation gives guests a great first impression of their hotel. What's more, hotel staff can use the time saved to improve their customer experience in other ways, further enhancing the guests' stay.
The Spanish company Clizzz solved the problems of check-in with mobile OCR from Anyline. Enjoy this short video to see how they handle mobile check-ins:
Tax-Free Shopping
Once you've completed your own hotel check-in, you might feel like doing some tax-free shopping. Of course, you can only benefit from tax-free shopping if you claim back the taxes that are supposed to be free.
This is more difficult and complicated than it is made out to be. For most, educating yourself on how to claim back tax refunds is a huge obstacle. Often, people just give up during the process or simply forget, leaving their tax-free savings unclaimed and refunds lost.
How Global Blue Make Tax Free Shopping a Breeze
One easier solution for claiming your allowance on tax-free shopping is to use a service such as Global Blue. Global Blue gives shoppers all the information they need for tax-free shopping abroad. They also enable you to make successful claims on tax-free allowances.
Many luxury stores display the Global Blue logo on their doors. It acts as a beacon to attract those looking to take advantage of their tax-free status while on vacation. But until recently, using Global Blue also involved a lot of manual data entry. For tax-free shoppers, every second wasted in-store is time they could spend enjoying their trip. So Global Blue decided to improve user experience with mobile scanning.
Global Blue integrated Anyline mobile data capture in their app. Now, shoppers are able to quickly scan their passports or digitize barcodes of the purchases they make. This information is used to automatically populate the paperwork they need to claim back their taxes later. This has made the tax-free shopping experience much smoother for Global Blue shoppers. Not only are they saved from monotonous data entry, they know that the data they scanned is correct.
The integration of mobile OCR has turned tax-free shopping into a seamless experience. What was once a minefield of red-tape and international tax agreements, is now completed in seconds on any mobile device.
Self-Service Utility Meter Reading
Utility companies need to collect readings from their customers to see how much energy they have used and then charge them the right amount. The problem is, a company technician normally needs to physically visit the customer's house to manually record the utility meter value. This is inconvenient for the customer, who may have to stay at home or leave work early to let them in. Sometimes the technician even misses the appointment!
So what are the alternatives? Many companies offer meter self-reading. In this case, customers read their own meter values, write the results on a form, and send them by post or read them to a service agent over the phone. This method certainly improves the user experience because it is faster, but it can also cause its own problems.
People often forget to send their form or call their company. Others make mistakes when they are recording their meter readings. What's more, some people just have terrible handwriting, and their provider cannot tell what they wrote which in turn leads to more issues down the line.
These issues can result in follow-up phone calls and even an on-site reading by one of their technicians. In the end, self-reading can sometimes take more time and be less convenient than before.
Mobile OCR is the perfect tool to remedy this situation. Leading utility companies are integrating Anyline utility meter reading & meter self-reading into their websites or apps to give customers the convenience of reading their own meters while removing the associated problems.
How co.met Simplifies Meter Reporting for Customers
co.met offer a best-case example of how easy reporting a meter reading can be with the help of mobile OCR. When a co.met customer needs to send in their meter reading, they get a notification by email. The email directs the customer to open their phone camera and scan a QR code on their utility meter.
In an instant, the QR code opens a webpage on the co.met website and activates Anyline meter reading on their own device. The customer then scans their own meter reading, confirms the reading, and clicks send to transfer the reading directly to co.met.
As the video below shows, the whole process can be completed in under a minute, with perfect results every time. What's more, the customer does not need to download an app or any extra software to scan their meter – it all works directly on the co.met website!
As a result, co.met customers do not need to wait for a technician – they can just scan and send their reading back immediately, or when they have time, enjoying the benefits of an improved user experience.
Voucher Code Scanning
Voucher campaigns are one of the most tried and trusted methods of customer retention. In theory, they are simple for customers to understand and easy for businesses to put in place.
Yet, with improvements in mobile technology, the pain points of vouchers have been exposed. Customers often lose or forget vouchers, and only find them again once they're expired.
Enabling customers to scan voucher codes solves this problem. By integrating serial number scanning into a website or app, your company can enable customers to immediately redeem their vouchers. This promotes further engagement with your business.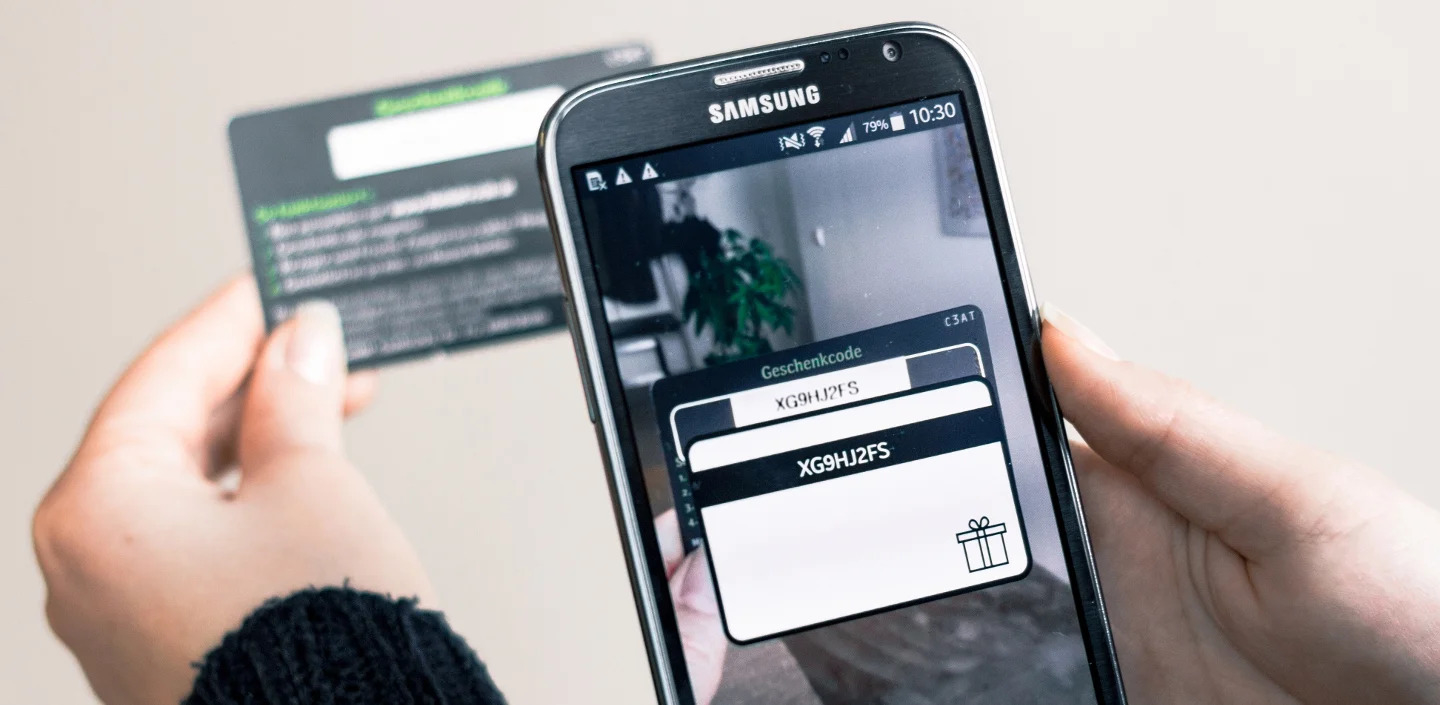 How Red Bull engages its audience with pop tab scanning
Red Bull has already seen success with mobile voucher codes on their drink cans. The Red Bull Mobile Collect campaign encouraged customers to become involved with the Red Bull lifestyle. Mobile OCR and its enhancements to user experience empowered customers to engage in this campaign.
Mobile OCR also improved the success rate of code entry for this campaign. The manual entry of codes can be quite an error-prone process as customers can misread codes for many reasons. Anyline has a much higher accuracy rate than human data entry. This leads to more meaningful campaigns for businesses too.
The UX of mobile vouchers is much the same as normal vouchers except it's even more convenient. With this in mind, it's easy to see why companies such as Red Bull were quick to install Mobile OCR in their app.
Scan Your Top-up Code
Topping up a sim card with credit seems like a simple task; just call up an automated service and enter the 12-15 digit code to verify your new credit balance. However, anyone who has tried this knows how easy it is to get one digit wrong, meaning you need to start all over again!
What's more, dealing with automated phone service or texting a special service number is impersonal and monotonous. Even a successful top-up can leave you feeling underwhelmed.
The discount mobile phone services provider Yesss! understood these problems. Their solution was to integrate mobile scanning into their customer app. Now, users simply scan the top-up code with their phone and receive an immediate confirmation that their balance has been updated.
It's not only 20 times faster than typing in the code, but it's also far more accurate, meaning customers don't have to repeat the process. The project has been a great success for Yesss!, and their mobile app for processing top-up codes has more than 50,000 downloads.
Their mobile OCR top-up service drives engagement with their app, which they use to deliver other services and promotions to users. The improved user experience is a large part of this.